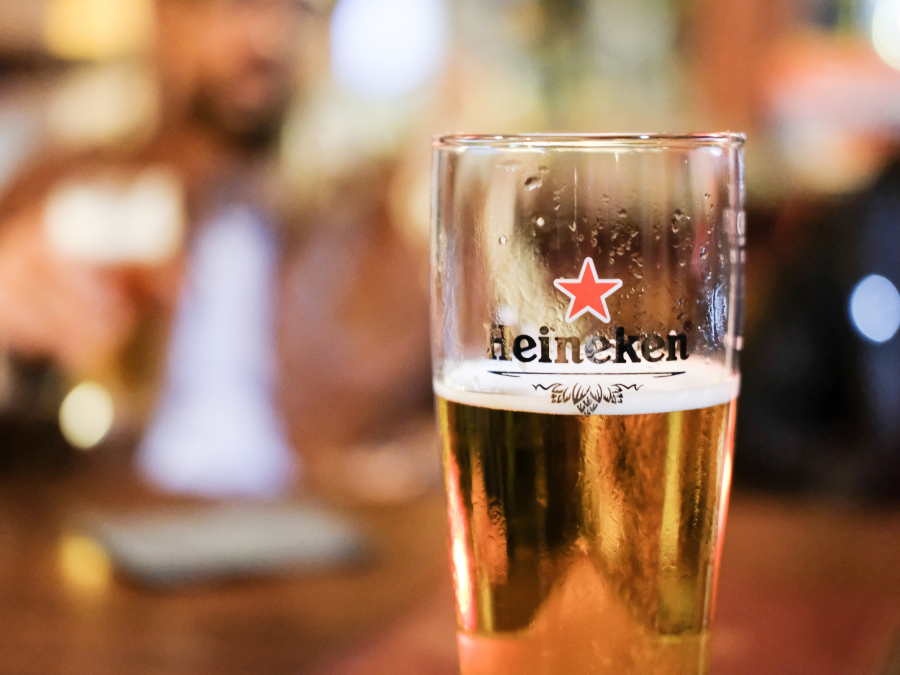 Heineken is to increase the price of its draught and packaged beer in the UK on-premise by 15.8% from next year.
The Amstel brewer blamed the price rise – which will come into effect from 16 January – on "unprecedented cost increases on a number of critical inputs used to make and distribute beer and cider".
The exact price increase differs between draught (+15-17%) and packaged (+6.5-13%) products. It follows a similar increase announced for Heineken in Ireland, due to come into force in December.
Heineken UK added it had been looking for ways to mitigate cost volatility but said price increases were a necessary course of action.
"Like many UK manufacturers, Heineken UK is facing unprecedented cost increases on a number of critical inputs used to make and distribute beer and cider," the brewery said. "This is predominantly driven by the significant rise in energy prices, which is also having a dramatic impact on the costs of other goods including glass, aluminium and malted barley.
"Whilst we have undertaken initiatives to increase our efficiency and reduce cost volatility, the scale of these input cost increases means we have no choice but to change the wholesale price of our products to our customers. "
In addition to the cost increases laid out, Heineken is also introducing a "keg surcharge" on its Birra Moretti products in the UK. The surcharge will amount to GBP1.20 (US$1.42) per 50l-keg and GBP0.84 on 30l-kegs.
The surcharge will come into effect alongside the price increases in January.
In response to consumer trends towards reduced alcohol consumption, Heineken has also reduced the ABV of its draught and packaged Fosters from 4% to 3.7%.
"We know consumers are increasingly choosing lower abv beers and ciders as part of a healthy lifestyle," Heineken said.
"Reducing the alcohol content of one of our highest volume brands will also help remove millions of alcohol units across the UK, aligned to our long-held position of promoting moderation."
The new abv Fosters will come into circulation in the UK from 23 January for draught products and 13 February for packaged SKUs.
In August, Heineken implemented a price increase of nearly 6% in the Netherlands. The move applied across retail and foodservice accounts in the country.