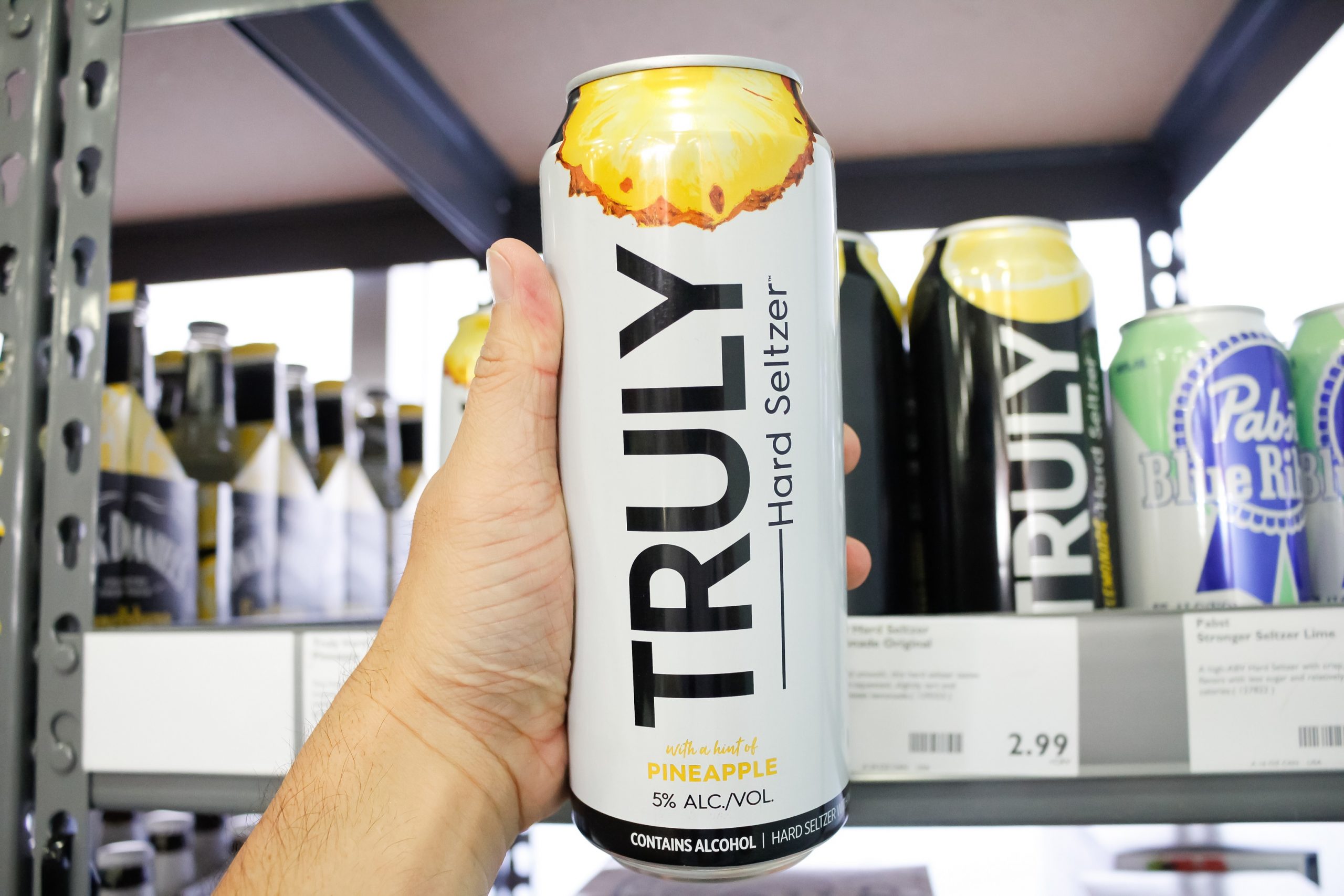 Hard seltzer drinkers are shifting away from the category in favour of a return to light beer as the cost of living continues to bite, according to the CEO of Truly Hard Seltzer brand owner The Boston Beer Co.
Speaking after the US group reported its second-quarter financial results last week, David Burwick said Boston Beer Co. was seeing a "significant proportion" of consumers in the 35-44 age bracket shifting out of the category, and into light beer.
"I think it's partially affordability, but it's also partially the fact that light beer offers a lot of the same benefits that hard seltzers provides," he said. "A lot of these folks had obviously were light beer drinkers before and they came to hard seltzer. Now, they might be shifting back out.
"There's about a 7% price gap on average right now between hard seltzer and premium light beer, so that could be part of it."
Truly Hard Seltzer once again suffered unspecified depletion declines in Boston Beer Co.'s most recent financial quarter, with the brand's core flavour SKUs performing below expectations, according to Burwick.
The group is not planning to introduce an economy variant of Truly in response, however, and instead is implementing a reformulation to add "real fruit juice" to the line, as well as new products including its recently launched Truly Vodka and forthcoming Truly RTD vodka seltzer.
"We need to do a better job in communicating the benefits of hard seltzer because they do provide a unique benefit that even light beer cannot provide," Burwick said. "For example, one is flavour variety, and that's really important. You see it across all these different segments in beer right now.
"Hard seltzer can deliver the variety unlike any other segment within beer. So, it comes back to the leaders in the category to deliver that message and to do it in a compelling way, but not — it's not about reducing price or to be more price competitive to light beers."
One category in which Boston Beer Co. believes hard seltzer is not losing significant market share to, however, is RTD cocktails, despite an explosion in the number of beverage brand owners debuting pre-mixed spirits drinks in recent months.
Burwick said Boston Beer Co.'s analysis suggests around "a third" of lost hard seltzer consumers were returning to neat spirits, with 26% heading for light beer and 14% to wine. Just 9% are shifting to RTD cocktails, according to the group.
"There's a lot of noise and excitement, but I would say the noise is larger than the volume right now in that space," he said. "It is taking some [market share] from hard seltzer, particularly if you look at the vodka seltzer part of it, but the other part of RTD cocktails is really not a factor here… right now, I'd say there's more support and execution and focus on RTD cocktails that maybe is warranted by what the consumer is saying."