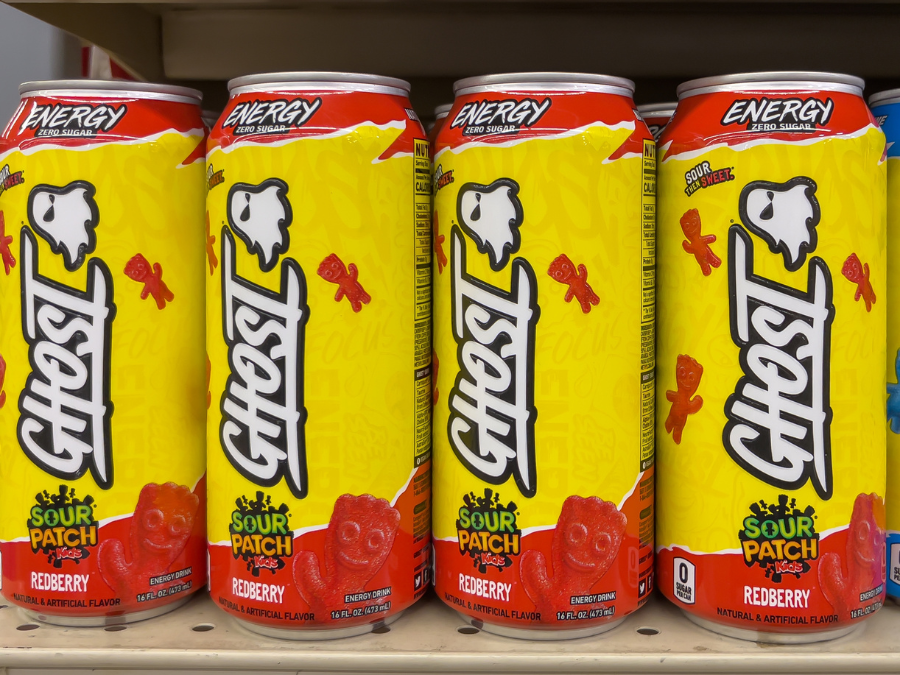 A US non-profit organisation has filed a complaint with regulators over claims Anheuser-Busch InBev-backed energy drinks maker Ghost is "unfairly and deceptively" marketing its products to children.
Tina.org (truthinadvertising.org) accused the US firm of violating Federal Trade Commission (FTC) and US Food and Drug Administration (FDA) regulations. The watchdog penned a letter with The Rudd Center for Food Policy and Health, submitting claims and evidence to both bodies and urging them to take enforcement action.
Among the claims made by Ting.org and The Rudd Centre are that Ghost is using confectionery brands including SWEDISH FISH, Bubblicious, Sour Patch Kids and Warheads (made by Mondelez International and Impact Confections) to flavour and package energy drinks and supplements. It also pointed to Ghost's use of influencers that are "popular among children", as well as its partnership with "youth-focused" e-sports and gaming platform FaZe Clan.
"Energy drink companies like Ghost are now taking a page from the e-cig industry's playbook, violating the law by using fun kid-friendly flavours to attract children to products that are meant for adults. This practice has to stop," said Tina.org's exectuvie director Bonnie Patten.
The watchdog said this covert form of marketing has directly contributed to Ghost's "explosive" sales. Ghost reported +1505% year-over-year sales growth in April and its revenues from its energy drink line are expected to pass the US$100m mark this year, according to co-founder Dan Lourenco.
Brewing giant Anheuser-Busch InBev invested in the company via its ZX Ventures incubator in 2020 and handles the distribution of its RTD beverages, which it also helped Ghost to launch.
Tina.org also took umbrage with what it termed "unsubstantiated and unapproved health claims" made by the energy drinks brand. It accused Ghost of claiming its drinks could "enhance focus, balance hormones and treat anxiety".
"Consumption of energy drinks has been linked to a number of negative health consequences for minors, including risk-seeking behaviours, poor mental health and, in severe cases, even death," Tina.org said. "The amount of caffeine in a single can of Ghost (200 milligrams) is more than double the daily recommended limit for children between the ages of 12 and 17, according to experts.
"Moreover, the American Academy of Pediatrics has stated that caffeinated energy drinks 'have no place in the diet of children and adolescents,' and the American Medical Association has adopted a policy supporting a ban on the marketing of energy drinks to children under the age of 18."
"As such, Tina.org and the Rudd Center urge the FTC and FDA to open an investigation into Ghost and take appropriate enforcement action to prevent further consumer harm."
Just Drinks has approached ZX Ventures and Ghost for comment.
Is the energy drinks category experiencing a second coming? – comment