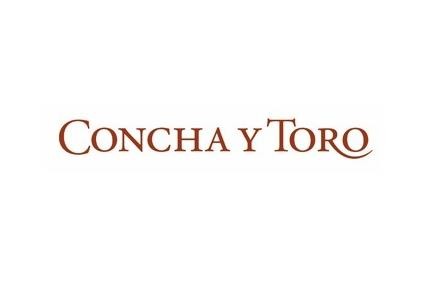 First quarter sales rise 8.2% to CLP163.5bn (US$230.8m)
Wine sales up 7% on 8.4% volumes lift
Asia bounces back as "social activities have resumed"
A dip in US sales from operations in the country has failed to prevent Concha y Toro from posting a lift in its first-quarter sales.
The group today reported an 8.2% top-line increase from the three months to the end of March. Export sales from its wine production businesses around the 'New World' rose by almost 8%, although domestic sales from the Fetzer division in California slipped 3.7%.
Much as CyT has embarked on a value-driven strategy in recent years, the rate of volumes growth in Q1 outpaced that of sales values, rising by 8.4%. However, the group does not present its top-line numbers in organic terms, meaning that exchange rate fluctuations could have played a part in the values increase. Indeed, the group claimed that its sales mix improved, noting lifts in average prices in its export markets as well as at home in Chile.
Speaking of exports, 'overseas' sales from its operations in Argentina, Chile and the US were up almost 8% on the corresponding period a year ago. Leading the way was 'Asia' with a 40% volumes rise driven by China, up 128% in volumes terms. The market provides optimism for the group looking forward, as the creation of an "integrated distribution model" is expected to "strengthen the positioning of our 'Premium' portfolio in this market. These developments come as wine rival Treasury Wine Estates continues to refocus its group efforts following the introduction of weighty tariffs on Australian wine imports late last year.
'Europe', meanwhile, was up 6.6% in volumes terms, with an historical focus on the off-premise in the UK providing a benefit in the company's key export market.
In CyT's home market, premiumisation returned strongly during the three months, represented by a sales rise of 20.5% on a 4.7% volumes increase. Argentina, meanwhile, delivered double-digit jumps in both value (+23.8%) and volumes (+30.1%).
In the US, however, while ForEx certainly played a part in Q1 results, the company flagged that average prices had been "stable".
CEO Eduardo Guilisasti
"In the 1Q21, our financials reflect broadly the delivery of our commercial strategy, in place since 2018, with a greater focus on those brands and markets that have the highest potential for value and profitability growth.
"The company started to see recovery in several markets that were impacted in 2020 in the scenario of pandemic, being China and South Korea the most relevant cases.
"Volume was driven by 'Principal' and 'Invest' brands: Casillero del Diablo and line extensions increased 35% … . From Argentina, Trivento Reserve continues to show a strong momentum, up 49% at a global level, led by its main market, the UK. We also highlight the success of Diablo, an innovative brand launched in 2018, up 210% in the quarter.
"For the coming quarters, we remain working with conviction on the sustainability of these results, which reflect an attractive value proposal to consumers, based on a portfolio of powerful brands and close relations with retailers and distributors."
Earlier this year, CyT reported a strong showing from 2020, with 12-month sales leaping 17%, although growth slowed in the final quarter.