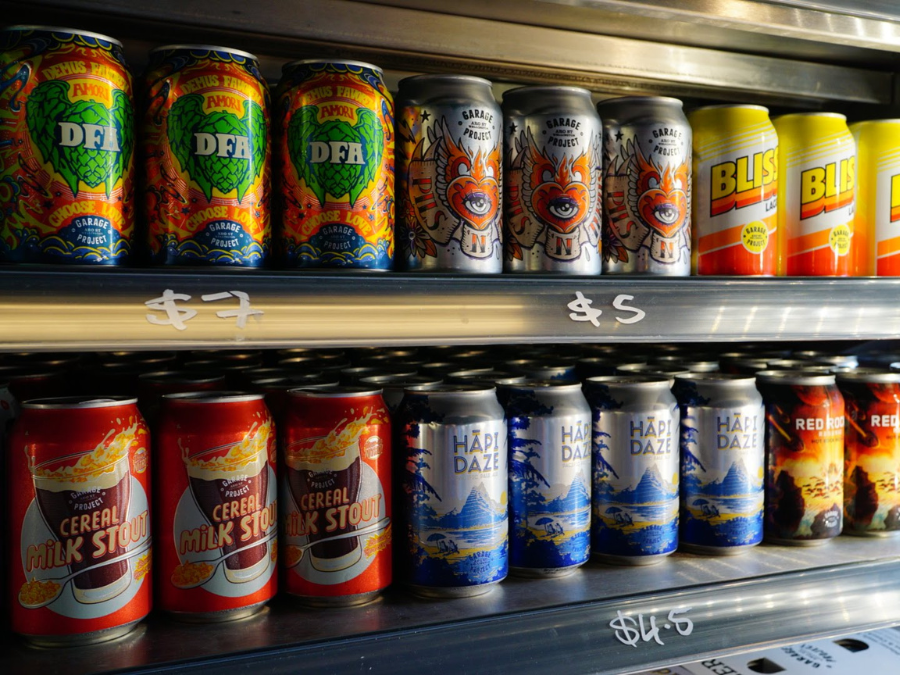 Shortages in CO2 production in New Zealand are hitting breweries in the country, with some being forced to reduce or cease production due to a lack of supply of the gas.
The shortages date back to early 2022 when Marsden Point, New Zealand's only onshore oil refinery shut down.
However, the problem has been exacerbated by shutdowns at a plant in Taranaki, which is the country's only dedicated food-grade CO2 production facility.
The Kapuni plant – run by Todd Energy – had several scheduled maintenance shutdowns last year but was also closed before Christmas in a safety scare.
As a result, CO2 in the country is being rationed, with priority being given to critical medical, safety and water customers, according to industrial gas producer BOC.
In an email to its customers, the firm, which is based in Sydney, reportedly said it was "working collaboratively with suppliers, customers and other industry stakeholders to manage the CO2 supply situation".
Due to the shortages, CO2 suppliers in the country have had no choice but to turn to alternatives to source their gas, according to Dylan Firth, the executive director of the New Zealand Brewers Association.
"Many breweries have been relying on more expensive and time-delayed imported CO2 and where possible using other gasses such as Nitrogen," Firth told Just Drinks.
"The larger breweries have means to capture CO2 from the fermentation process but not all their needs," he continued. "We don't have an expected date for reopening as yet so there is real concern as to the supply for many breweries.
"Long term, it seems domestic supply is not sustainable at these levels and we expect that reliance on imported CO2 will continue. This will increase the overall cost of production."
Jos Ruffell, the founder of Wellington's Garage Project brewery, told Just Drinks his own CO2 provider had cut their contract in half, and the company's supplies could drop to 30% of normal levels.
"We're now 100% reliant on imported bulk CO2 from Thailand," he said. "There simply isn't enough to go around for the whole country.
"We're doing what we can to substitute CO2 for nitrogen where we can and, like other breweries, we've invested in capture recovery technology. Despite that, we are still having moments where we can't package in a certain week, for lack of CO2."
Ruffell added the cost of CO2 per kg to his brewery had tripled since last year.
CO2 shortages and price increases have been plaguing beverage manufacturers worldwide in the last twelve months.
In September, Germany's Brewing Association said brewers were cutting production in the face of reduced supply, while UK brewers have faced hikes of more than 500% in the Energy & Environment Surcharge they pay on their CO2 purchases.
Analysis – how energy crisis and inflation are hitting Germany's beer market