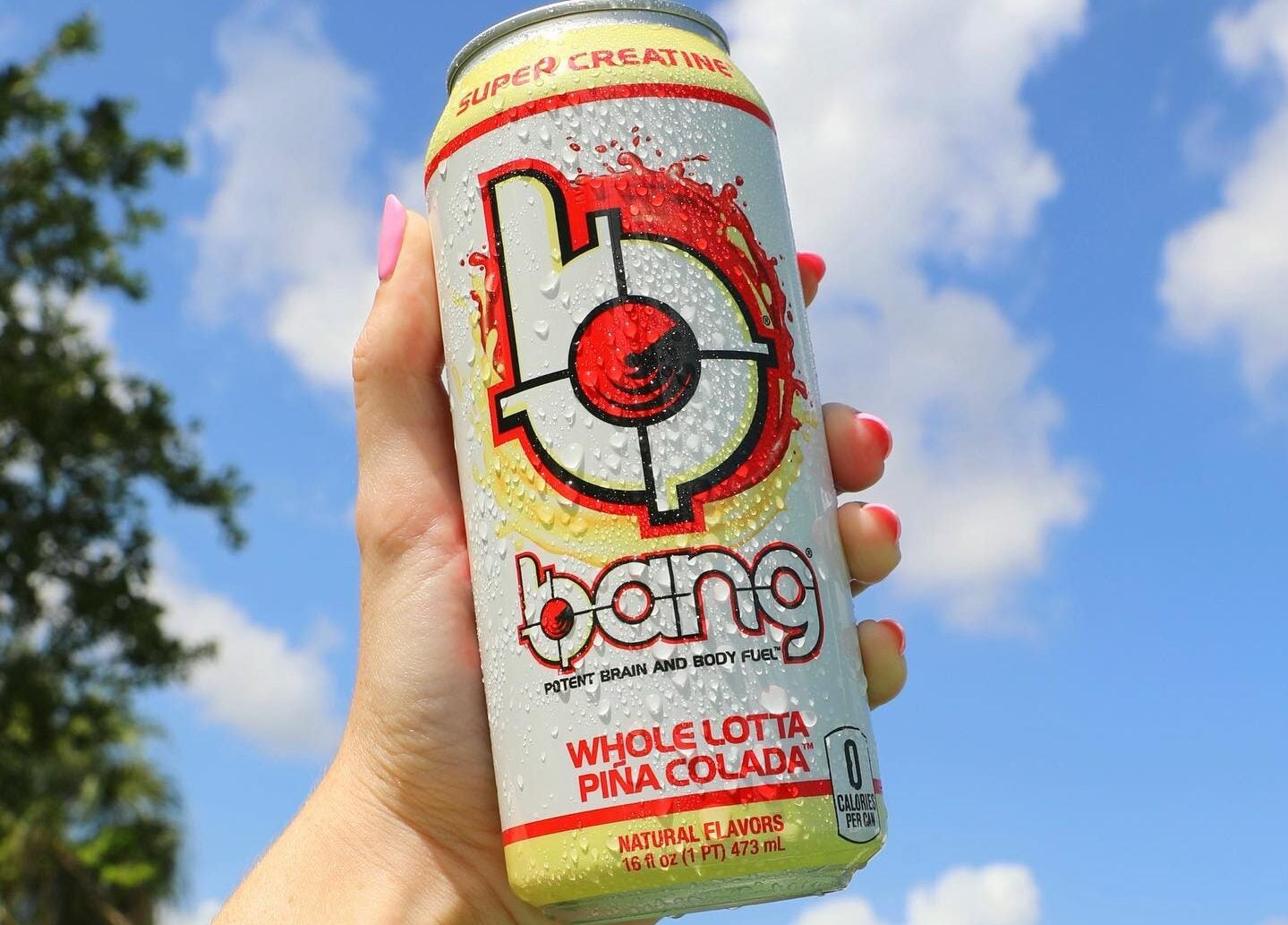 Vital Pharmaceuticals (VPX) – the US firm behind the Bang Energy brand – has penned a deal with Global Brands to take its products to the UK and Ireland.
The partnership will see Bang Energy drinks available alongside brands including Franklin & Sons, Hooch, and VK in the Global Brands roster. Bang Energy has previously only been available in the UK via limited specialist online retailers.
Since breaking off a distribution deal with PepsiCo in June, VPX has been striking up new arrangements to distribute Bang Energy. CEO Jack Owoc has coined the term "decentralised distribution" to describe these moves. The entry into the UK and Ireland expands the brand's presence in Europe. Bang Energy is also available in North America, South America, Africa and Australia.
Earlier this month, VPX announced a packaging refresh for Bang Energy, removing references to "super creatine" from its products. In September, the company lost a court case against rival energy drink firm Monster Beverage Corp. over the use of the term. VPX has declared bankruptcy while it seeks the funds to pay the US$293m owed in damages, as well as $175m for an earlier trademark encroachment.
VPX also reportedly owes PepsiCo – whom Owoc claimed tried to "destroy" Bang Energy – $110m.
"Our partnership with Global Brands is further proof of our positive trajectory and path to exponential growth internationally," Owoc said. "We remain a family-owned, private company that has grown from zero revenue at its inception to US$5bn in total sales. We are confident that our expanded international distribution, relentless innovation, combined with worldwide 'Bangster' fan loyalty and enthusiasm will catapult Bang and its allied brands like Meltdown and Vooz into the stratosphere."
Global Brands' commercial director Julian Atkins added: "Bang Energy brings something quite different to an energy category that is currently enjoying strong growth – a brand that is full of flavor despite having zero sugar, zero carbs, and zero calories across an awesome range of flavors."