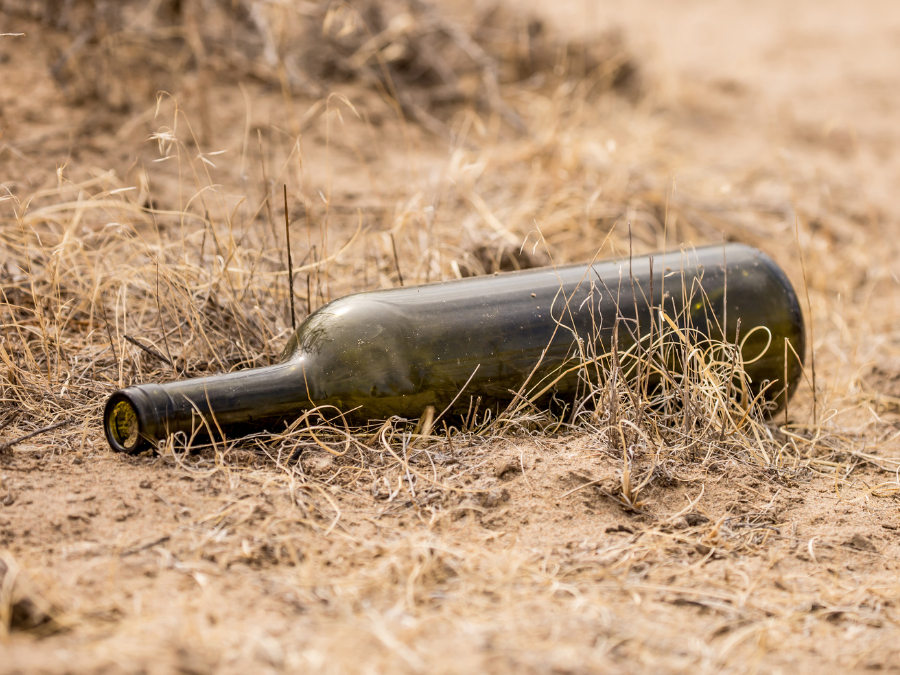 Australia's Prime Minister has announced the return of curbs on the sale of alcohol in the country's Northern Territory.
Under the restrictions, takeaway sales of alcohol will be banned on Monday and Tuesday, while consumers will face further restrictions between the hours of 3-7pm on other days. Only one purchase will be allowed per customer, per day.
The move is in response to an increase in crime and anti-social behaviour in the region.
The rules will be in place for an initial three-month period and apply in the town of Alice Springs, 2,000 km northwest of Sydney, and the surrounding region.
Australia's Prime Minister Anthony Albanese said: "The Australian government is working in partnership with the Northern Territory government and local communities to take action in response to the urgent challenges facing Alice Springs.
"The Northern Territory government will introduce immediate temporary restrictions on alcohol sales as a circuit-breaker measure to improve community safety in central Australia."
Restrictions governing the sale of alcohol were lifted in the region last year, after a 15-year ban on aboriginal land expired. This allowed remote communities in the area to choose whether to allow access to alcohol.
Domestic violence, assaults and property damage in Alice Springs rose between 43% and 60% in the 12 months to November 2022, according to the latest crime statistics from the territory government.
The town of Alice Springs – which has a population of roughly 25,000 – also reported 2,653 assaults in the same twelve-month period.
Albanese has pledged an additional AUD14.2m (US$10.1m) package to aid law enforcement in the region.
He said: "We have AUD14.2m available for high-visibility police operations, including security in public places, as well as AUD2m for CCTV safety lighting to make sure that the public spaces and those areas of street lighting can make a difference."
The national and regional governments are now also reportedly considering moving to a system where communities would have to choose to opt out of alcohol bans. A report on such a move is due to be published on 1 February.
NT chief minister Natasha Fyles added: "I do ask the community to understand we do not take these decisions lightly, but these are measures to reduce the amount of alcohol in our community.
"It is a decision that police fully support, and by reducing that amount of alcohol, we will reduce the harm."
Some indigenous groups, however, have said a total alcohol ban will not solve the issues facing Alice Springs and surrounding communities.
Shirleen Campbell, a women's safety group coordinator, told The Guardian alcohol bans could create bigger problems in the region.
"It's a Band-Aid, I've seen this before," she said. "I've seen this impact before around the alcohol and the timing of the hours' sales. That's not going to stop – that's going to create more problems."
Campbell added the move could exacerbate tensions in the town.
In August, Australia hiked excise duty on beer and spirits by roughly 4%. Tax on beer stronger than 3.5% abv was increased from AUD37.76 to AUD39.27 per litre of alcohol, while excise duty on spirits over over 10% abv rose from AUD90.78 to AUD94.41 per litre of alcohol.