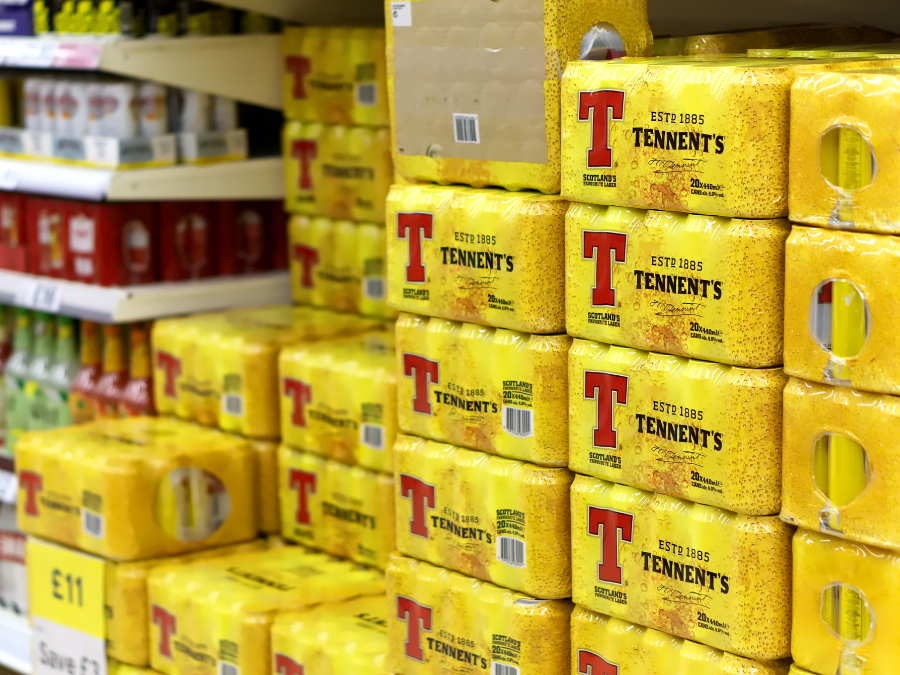 Leading beverage alcohol producers have joined forces to criticise proposals that could see restrictions applied to their marketing efforts in Scotland.
In a joint letter, over 100 firms including Diageo, Molson Coors, BrewDog, C&C Group and Pernod Ricard urged Scotland's government to rethink the proposals under consultation.
The companies insisted the move – which could see beverage alcohol producers in Scotland banned from sponsoring both sports and live events, as well as prevented from marketing in newspapers and magazines – "could not have come at a worse time for our industry". They also argued the so-called "ban" will harm the sector with "no clear evidence to justify such a move".
The letter said: "Restricting the ability to promote and market products responsibly will remove a vital route to market and go against the Scottish government's vision to double the turnover of the food and drink sector by 2030.
"A further unintended consequence of these proposals would be the blocking of a key source of vital funds to Scotland's sports and arts and culture sectors, at a time when they can least afford this."
The proposals – which are being consulted on by Holyrood until 9 March – are aimed at tackling harmful drinking in Scotland, which the country's government claims is claiming the lives of 24 people a week.
The letter's signatories insisted they "recognise and share in the Scottish government's determination to reduce harmful consumption of alcohol", but added the proposals will not "address the root cause of why someone might come to have a harmful relationship with alcohol".
They said: "Instead, they will needlessly hold our country back, to the detriment of Scottish jobs. We urge the Scottish government to listen to our concerns regarding the significant impact these measures will have not only on the alcohol industry, on the thousands of families it supports, but wider Scottish society too."
In response to the letter, a spokesperson for the Scottish government said: "Alcohol-related harm is one of the most pressing public health challenges that we face in Scotland.
"An average of 700 people are hospitalised and 24 people die each week from illnesses caused by drinking alcohol. That's why we have taken forward initiatives such as Minimum Unit Pricing (MUP) in the face of significant challenge from some quarters of the alcohol industry."
In an interview with Just Drinks last week, Global Brands CEO Steve Perez said the proposals being considered were akin to "some sort of backdoor prohibition", adding that the country's government had "a vendetta against the drinks business, particularly the alcoholic drinks business".
"Strong brands are built over decades" – Global Brands CEO Steve Perez on reviving Molson Coors' RTDs, DRS in Scotland and the on-premise outlook