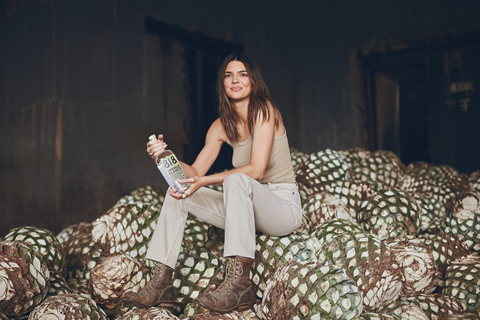 Kendall Jenner's 818 Tequila has responded to trademark infringement claims made against the brand.
Last week, lawyers in the US acting on behalf of 512 Tequila accused Jenner's 818 brand of "blatantly" copying the Texas-based company's branding. 818 has since issued a statement in which it denies any wrongdoing.
In documents seen by news agency PA, 512's lawyers have accused 818 of similarities that were "so striking that this cannot be the result of a coincidence." The claim relates to the business' brand names and pack designs, both of which use a bold black font on a yellow box label. 512 Tequila first pointed out the alleged similarities between the two brands on Facebook shortly after 818 launched in May last year.
When contacted by Just Drinks, however, a spokesperson for 818 Tequila said: "818 does not believe there is any merit to these claims."
Founded in Texas in 2015, 512 Tequila's name refers to the area code in which the brand originates. 818 Tequila, which launched in the US last year, also takes its name from an area code of Los Angeles in which the former reality TV star resides.
Just Drinks contacted 512 Tequila for comment, but has not received a response. A spokesperson for the brand told DailyMail.com, however, that it has a "legal obligation" to protect its trademarks. "They [818 Tequla] know this and put us in this position of having no choice but to take action to protect our unique brand identity," the spokesperson added.
818 is not the first time Jenner has ventured into the drinks industry. In 2018, the celebrity appeared in an ad for PepsiCo's namesake CSD brand that was accused of trivialising demonstrations and was subsequently withdrawn from sale.
"Kendall Jenner doesn't need to do this for the money" – Just Drinks speaks to Mike Novy, COO of 818 Tequila