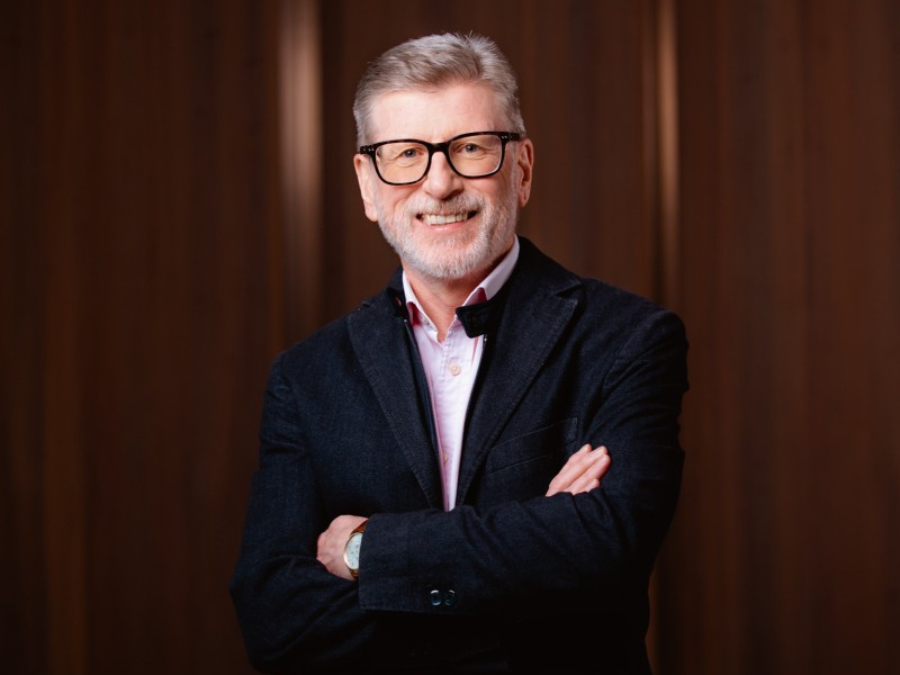 Earlier this week, wine and spirits brand owner Stoli Group announced an internal reshuffle, appointing its CFO Chris Caldwell as its new chief executive following the departure of Damian McKinney.
Caldwell, takes on the role of CEO after three years with Stoli Group. Prior to this, he was credited with turning around the fortunes of the then-struggling UK wine wholesaler Enotria & Coe. He has also held senior roles at Americana Foods, dairy giant Fonterra and Diageo in a food and beverage career that has spanned 25 years across three continents.
The former Enotria and Stoli Group CFO takes the helm at an important juncture for the New-York headquartered spirits company. In September, the Kentucky Owl brand owner will unveil a full rebrand and updated messaging for its flagship, namesake vodka brand. The product had already been renamed in the wake of Russia's invasion of Ukraine to distance itself from the country (the vodka has been made in Latvia since the early 2000s). Stoli is also busy building a dedicated distillery for its two Bourbon brands and recently made its first play in non-alcoholic spirits.
Just Drinks sat down with Caldwell to get the inside track on McKinney's departure, Stoli's key priorities for the year ahead and whether the company is seeking to further add to its portfolio of wines and spirits.
JD: Can you share more detail on the departure of Damian McKinney from Stoli Group?
Stoli Group CEO Chris Caldwell: I'll share his own words, because Damian has shared his thoughts with our own people internally at the company, so it's probably best I use them rather than my own. He said: "The decision was not an easy one, but after three fantastic years with the business, I have decided that now is the right time to move on to the next challenge in my career." He also wished to express his very best wishes to Stoli and its incredible people.
I've worked with Damien for three years. It was a great experience, and I was deeply honoured when our owner and founder Yuri Shefler asked me to take the role on and provide the continuity to the business to continue the journey we started. I've got very big plans for the business.
How well do you
really

know your competitors?

Access the most comprehensive Company Profiles on the market, powered by GlobalData. Save hours of research. Gain competitive edge.
Company Profile – free sample
Thank you!
Your download email will arrive shortly
Not ready to buy yet? Download a free sample
We are confident about the unique quality of our Company Profiles. However, we want you to make the most beneficial decision for your business, so we offer a free sample that you can download by submitting the below form
By GlobalData
JD: What will be your immediate priorities upon succeeding McKinney? Do you have any goals for the first six months of your tenure?
CC: You've probably also seen in the announcement that we released yesterday that we just got a new president for our North American business. A critical part of the next six months for me is getting Mark [Federighi] into his role, getting clear with him what the priorities are for that part of our business, which is a very important part of what we do. It still represents the majority share of our turnover. I'm flying over to New York right now to meet with Mark and the rest of the leadership team because seeing that part of the business succeed is really vital.
We've got a number of other brands. We acquired, as I'm sure you saw earlier this year, a non-alcoholic beverage brand. So integrating that into our portfolio is another important milestone for the balance of this year. Then we've got probably the biggest challenge and milestone for our overall global business, which is a relaunch of the Stoli brand, which commences in September of this year. That's a phenomenal exercise for any organisation to take on, so getting that as perfect as we can, is clearly a number one priority.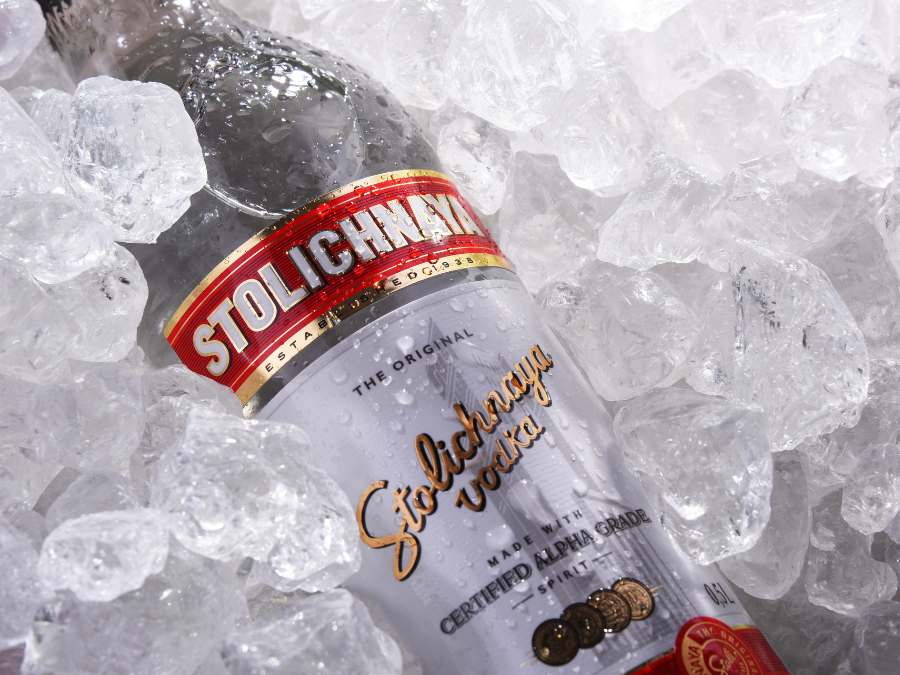 JD: What's the relaunch likely to entail, in addition to the rebranding you've already undertaken?
CC: When we announced it, we effectively said that we were changing the name from the old full name of Stolichnaya to just a short form, which is pretty much what all our consumers call it anyway, to be honest. But what we've been doing since then is developing completely new packaging and a whole new communication campaign that will engage consumers with the brand in a refreshing, compelling, more modernistic way perhaps and they've seen it over the last few years. That's an exciting change but it is an all-encompassing change.
JD: How is the business shaping up financially? How big are your annual sales and how do you plan to grow them?
CC: Because we're obviously not a public company we don't release actual data but we're expecting double-digit growth this year. Obviously, we've been through three probably unprecedented years for any business with the pandemic, the invasion of Ukraine last year and then the exacerbated cost-of-living crisis that is impacting consumers globally in all categories.
We're really pleased to have a business that has grown to a size that is beyond pre-pandemic levels and continues to grow healthily. If I look at just the US as an example, we're one of the two brands in the marketplace that is really growing, despite the challenges around Ukraine and the potential reaction to whether consumers thought we were a Russian brand or not. Our Stoli Vodka is doing well there. So I'm very pleased that the business is performing the way it is. We've set ourselves up well for the coming years. Like all businesses, there are things we continue to need to improve and we'll do that.
JD: Where are your biggest markets?
CC: The United States, like most alcohol companies, is the biggest market. But we've seen really exciting growth in South America, as consumer trends drive the growth of agave products; Tequila and mezcal. We've also been pushing hard into new parts of the globe where we hadn't had any real presence before like Africa. We're seeing some exciting penetration across South Africa, eastern Africa, starting out in Kenya but expanding, and now are looking to establish ourselves in west Africa.
Asia is, post the pandemic, starting to show real signs of a strong recovery, which is excellent news for us. It's a very important part of the world particularly for whiskies and Bourbons. Given we've got two in our portfolio, that's clearly something we were keen to see bounce back and, as global travel picks up, we expect to see that part of the world do even better.
JD: What percentage of your sales is wine versus spirits?
CC: The wine portfolio is still relatively small. We're still 70-80% spirits but, because we have some really high-end wines, they represent a bigger share of our profitability than the revenue share.
JD: Turning to the macroeconomic climate – how confident are you consumers will continue to trade up even as their disposable income is squeezed? Could we see a slowdown or reversal of premiumisation trends?
CC: I think that there's been some fairly well-established trends among consumers for a good number of years now. If you look at younger consumers, there's no doubt about it, they are drinking less but better. And that's fuelling the premiumisation trend that you refer to. I think that, when people are more conscious of health, that is not going to subside, but maybe they'll chop back ever so slightly. We haven't seen any significant changes in some of the categories we operate in. If you look at the US as a benchmark example, even in the cost-of-living crisis where some of the mainstream categories of beer and even ready-to-drink products are slowing down, Tequila did not. It continues to grow at a really quite exciting rate and we're right in the space where we can take advantage of that.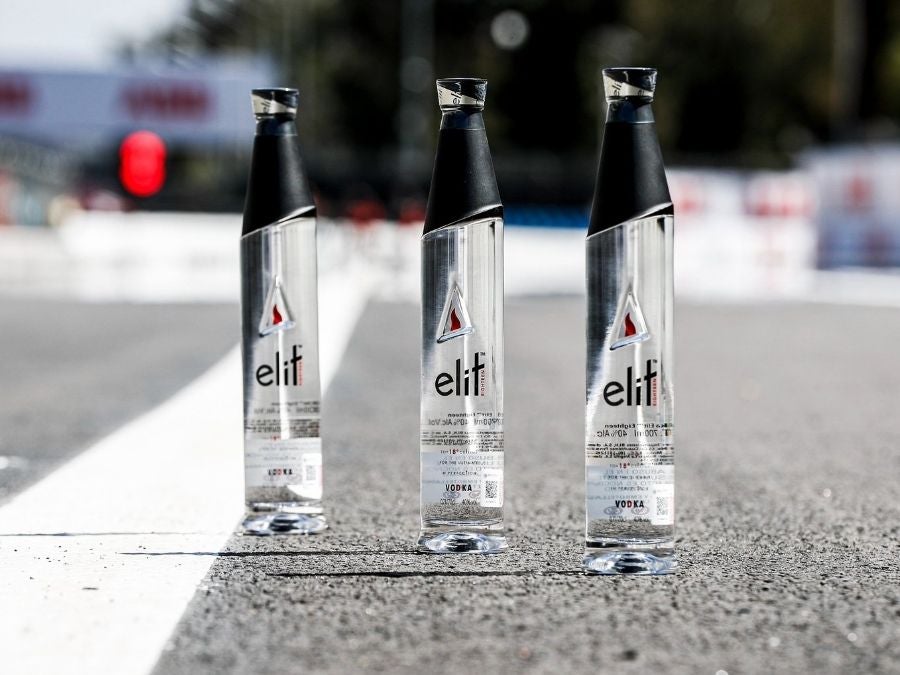 JD: In which categories do you see the biggest opportunities for Stoli and how do you view the shape of your portfolio in light of these opportunities?
CC: We're always keen to enhance the portfolio that we have. We're excited by the opportunity presented by the relaunch [of Stoli] in our core heartland of vodka but we also have the Elit brand, which is a phenomenal ultra-premium offering; more of a luxury-type product rather than a vodka product. The vodka category has been fairly static for a good number of years but, as you see categories like gin start to lose their appeal, and cocktails coming back, younger consumers are looking to vodka again. Flavoured vodka is particularly flexible for the cocktail occasion.
There's going to be growth in the agave categories and there's also going to be growth in those non-traditional whiskies outside of Scotch like American craft whiskey. Rum is undoubtedly another category that consumers are looking to, particularly with the flexibility it offers in support of the cocktail movement.
When we step back and look at it, the highest growth is going to come from the Tequilas, the whiskey and rum categories, but, actually, because of the scale of vodka, that's still going to be a healthy growth area.
JD: Could we see Stoli flex its financial muscle in the near future?
CC: Our choices are always driven by consumer trends and where the opportunities lie. So, as things evolve, if we feel that there's an opportunity to enhance the portfolio in a way that is aligned with a real strong consumer growth need, then we'll pursue that for sure. We've always been a company that's grown by both innovation and acquisition and will continue to be that way.
CC: It's certainly an important and growing category, particularly when you look at younger consumers, those Gen Z'ers are drinking less alcohol and therefore having opportunities to give them some alternatives is very important to our business. That's why we did this one and 'll continue to look at other such opportunities.
JD: Where is the brand available and do you have plans to expand distribution?
CC: We certainly do. It's only available currently in the United States. So our first priority is to ensure it's got the right footprint across the whole of the US and then we'll look to internationalise the brand.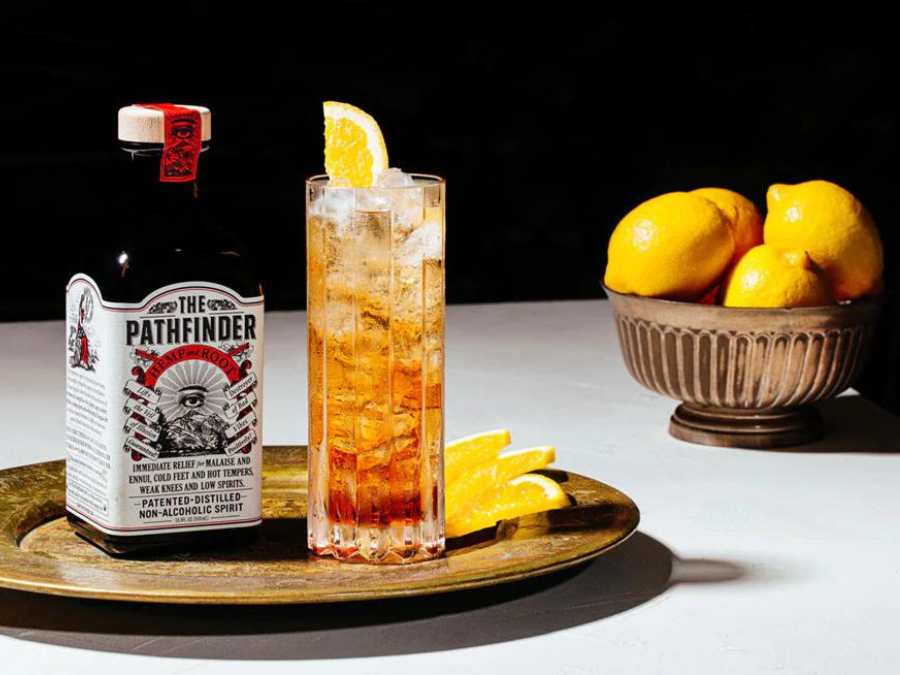 JD: Returning to your bread and butter, where do you think vodka can continue to grow and how can you ensure Stoli Vodka remains relevant to consumers?
CC: Yes, the vodka category has been more of a static category for a good number of years. But other categories such as gin have reached that fatigue stage. If you look at developed markets like the UK, for example, gin has plateaued quite significantly and is declining, while vodka is starting to show some resurgence again, which is very encouraging. It'll be the more premium brands and not the mainstream ones that create opportunities to fulfil cocktail and other consumer needs, we believe.
Through our relaunch, we believe there is an opportunity for us to reconnect in a powerful and compelling way with younger consumers and ensure that we are relevant to them when they're making their choices. The new packaging looks fantastic and we're very excited for it to hit the market in a couple of months time. But, equally, the new communication campaign that we'll be launching will allow us to become more relevant and recruit those younger consumers, which perhaps some of the vodka brands haven't been doing for a while.
JD: Can you share what the focus of the messaging will be?
CC: It's centred around the spirit of change. It is all about how a particular younger consumers rarely see themselves in one light or one guise. You know, life to them is more fluid, more adaptable, more flexible. And we want Stoli to be relevant in whatever occasion it is that they are looking for.
JD: Bourbon and Tequila are two categories that are performing better than vodka stateside. What's the prognosis for your brands? Do you feel you have what you need to win in these categories?
CC: We feel in a really good place to be honest with you. In Bourbon, we've got two brands. Kentucky Owl is at the ultra-premium or prestige end of the marketplace. It's a highly innovative brand and one that we've been able to have collaborations on like the Takumi [Edition]. We've got another one launching later this year and we'll continue to innovate around that [brand] and give new news to Bourbon consumers.
The Wiseman is more of a stepping stone into the category, pitched at the ultra-premium but not prestige price positioning. It gives an opportunity for consumers to experience a real high-quality craft style of American bourbon, rather than the more mainstream offers like Jim Beam, for example. Both of these are strong platforms to take advantage of the growth in Bourbon and, as we build our actual home for those brands, that will give us more options to be able to create intrigue and excitement for consumers. The world of alcohol tourism has got very big these days and having a home for your brands is very important.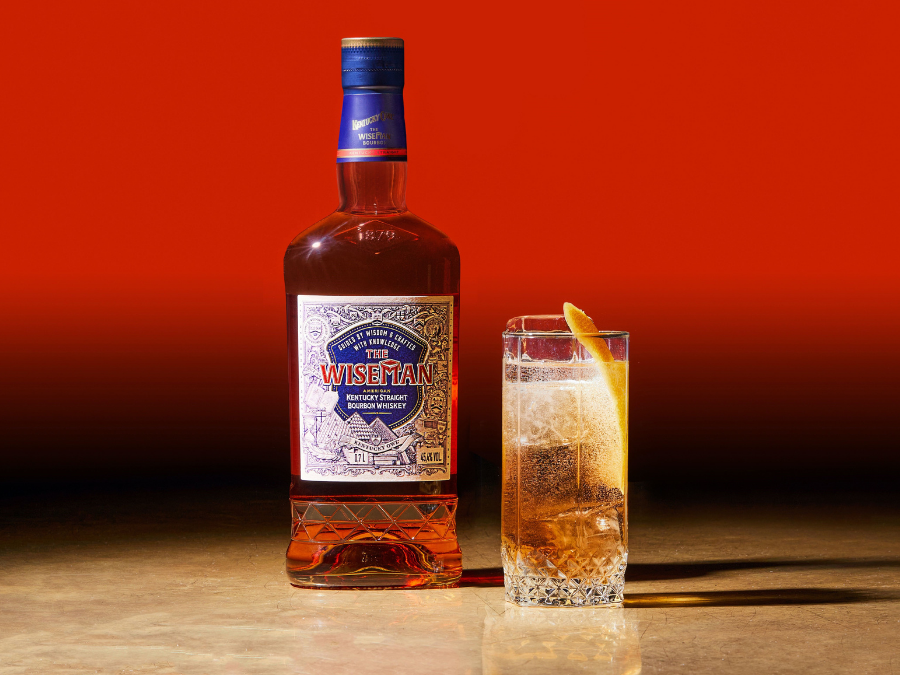 JD: What's the latest on that distillery project?
CC: We've already started the ground-breaking work and our distillery should be operational in a couple of years' time.
JD: Will that site house both of your brands?
CC: They're on the same basic plot of land in Bardstown, Kentucky, but it's divided into two quite separate sites because they are independent brands.
JD: What about Tequila – are you happy with what you have and that you've got the agave supply you need to continue to grow?
CC: We have our own production facilities and we've actually got our own agave supply so we are in a good place. We've got two Tequila brands and a mezcal. We have the Villa One brand which we collaborate with Nick Jonas and John Varvatos on in that kind of celebrity space. And then we have our own ultra-premium Tequila Cenote. Both of those are made at the same production facility in Jalisco in Mexico. And then we have the Se Busca mezcal which is made at Oaxaca in Mexico. It's a less smoky offering in that mezcal category and has a strong female story to the brand, so we feel in a great place there.
JD: Any plans to introduce spirits-based RTDs on these or other brands in the roster?
CC: We definitely look into the category. An area we might consider – rather than ready-to-drink is ready-to-serve because it's more in that cocktail space and fits better with our ultra-premium portfolio. We'll certainly look into that and we've been exploring different options for us to try out. Who knows? In the course of the next 12 months, we may do something.