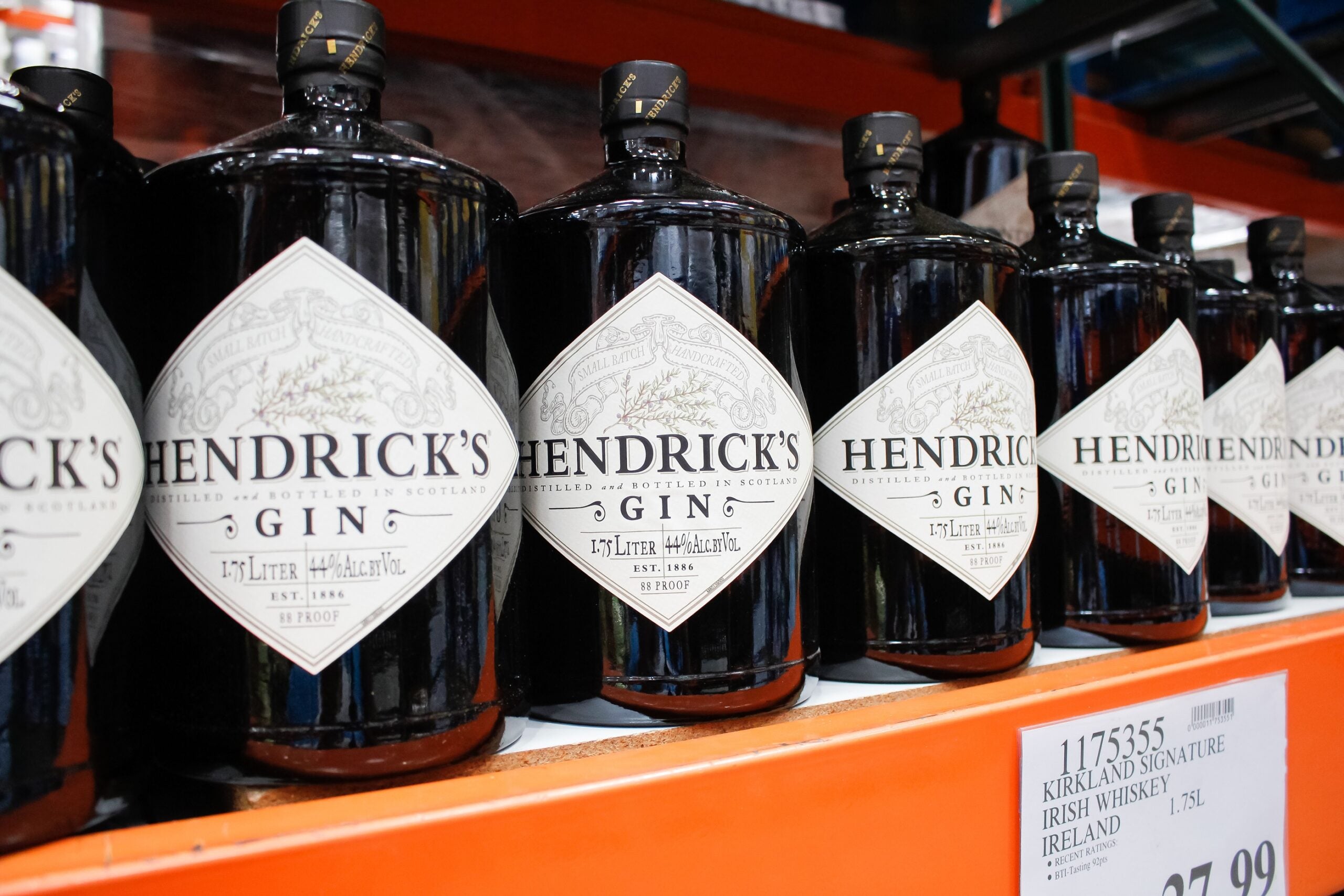 As is the case for any spirits company with serious global ambitions, the US market is key for William Grant & Sons. Fortunately, with a portfolio that includes several Scotch brands, an Irish blended whiskey, a premium gin and a rapidly growing challenger Tequila brand, the fifth-generation family-owned distiller looks well set up to take advantage of spirits trends in the country.
Last month, the Monkey Shoulder brand owner reported full-year revenues of GBP1.4bn (US$1.55bn), a 12% increase year-on-year. Around a third came from the US, despite supply chain disruption, labour shortages and capacity constraints.
Just Drinks sat down with Paul Basford, the president and MD of William Grant & Sons' US arm, to discuss the unit's performance, his views on celebrity-endorsed drinks brands and the overall shape of the company's portfolio.
Just Drinks: William Grant & Sons' most recent financial results did not provide a breakdown of performance by market. Can you give us an indication of how the group is performing in the US?
William Grant & Sons US president Paul Basford: We're a family-run company, so we don't disclose financials but we're about a third of the group's overall business in terms of revenue. The business itself is in very good health and growing across a broad range of products and categories. We are seeing double-digit growth in the US this calendar year across the portfolio.
The benefit of the US business is it has enabled us to broaden out our portfolio growth from being focused on just Hendrick's and single malt into other brands like Monkey Shoulder, Reyka, Tullamore Dew. We are seeing cross-category growth across premium. Both Hendrick's and Milagro have become half a million case brands each in the US in the last year, which is a significant milestone. We're comfortable with both our performance and the innovations we have brought to market in the last twelve months. 
JD: After a period of phenomenal growth, the US spirits market appears to be cooling off. How concerned are you, especially with a possible recession on the horizon?
PB: What we have right now is a retail business that is slowing down as a result of overheating in recent years, particularly during Covid. But we have a strong offset in the on-premise return. We have returned incredibly strongly and are gaining market share on Hendrick's, Milagro and Monkey Shoulder. So, we aren't seeing a material impact but that doesn't mean we are not watching what happens consumer spend-wise.
At the moment we – and our distributors – are not seeing the slowdown. It's more of a channel switch from the slowdown in retail and pick-up of on-premise. The US also isn't as hard hit by the UK on things like energy; although cost inflation has gone up, there aren't the same alarm bells ringing that can dent consumer confidence. For now, we are in a good spot, particularly as premium brands seem to be a bit more insulated. People want premium regardless.
JD: Do you think we might see some consumers trade back down, or is it more likely they'll look to cut their purchase frequency, or perhaps neither?
PB: Our demand remains very strong, and we're actually in the position where in some cases – because of some of the supply issues we have had – that demand has outstripped supply. People want those scarce products, particularly on single malts. I think it might be [purchase] frequency rather than switching that we are likely to see more of. It is very difficult once you have tried the best to then come back to what you were drinking two-three years ago.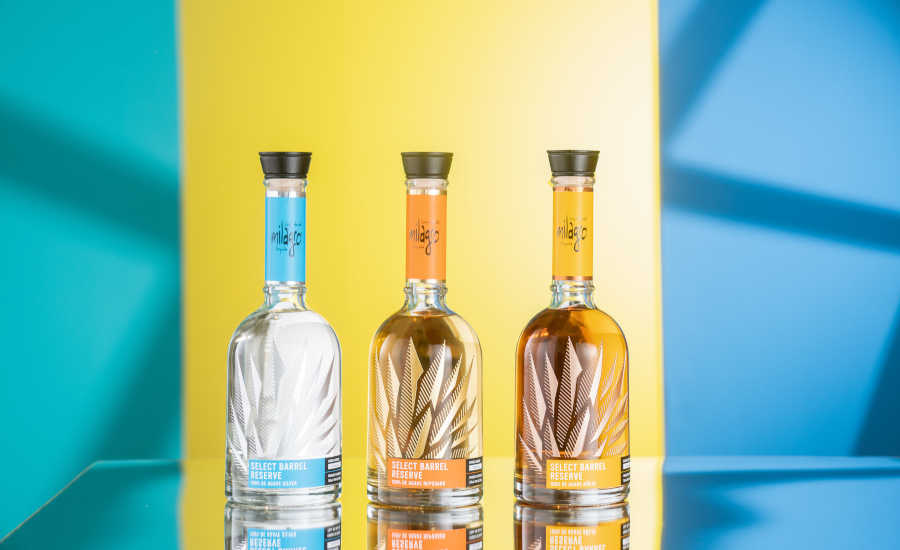 JD: Tequila and mezcal are on fire in the US. How long can they sustain this momentum?
PB: As a category, we are making long-term bets against Tequila. If you look at the forward-looking numbers, Tequila is still expected to be the number one growth category across the next five years and I think it is here to stay. People are also drinking [Tequila] in a different way and in different occasions that they weren't before. They are sipping and savouring the older variants, they are enjoying cocktails with Reposado instead of silver. We are also seeing a lot of switching from categories like vodka, where people are trying traditional vodka cocktails with Tequila instead; we see things like Tequila bloody mary, Tequila cosmopolitans, different variations on the margarita. The trade is doing a really good job of educating and bringing offerings that develop the category beyond just shots into mixed drinks and all manner of other great things.
JD: William Grant & Sons bet big on the segment with a purchase of a Mexican distillery for its Milagro brand in 2020. Tell us, what are your aspirations for this brand in the context of the US Tequila market and your wider portfolio?
PB: Milagro is probably our second-biggest driver in the US behind Hendrick's right now. It has forced itself there. It has great resonance with our distributors, great resonance with retailers, and the consumer piece looks after itself. It's up 23% year to date and the opportunity doesn't stop there; there is still runway for growth, especially now the supply chain issues are becoming more clear, particularly related to glass as we move forwards. We have a select range, which is a step above the Milagro core range which is also going well. Innovation-wise we are looking at premium-plus, prestige and ultra-premium and the opportunities there. 
JD: What about RTDs? This is a particularly dynamic section of the market right now. You've launched Batch & Bottle RTDs in the US this year but are there any other plans to bring out further extensions from some of your core brands?
PB: There's a general conundrum of what we do with a premium brand. Do we de-premiumise it by putting it in an RTD format? So we're juggling with that and you know, not wanting to undermine any of the great work that's going on in building our brands.
JD: Do you think it is de-premiumisation then? Or is it a different consumption occasion?
PB: It depends how it is done. It could be seen that way, if it is a regular canned variant that sits alongside thousands of other variants on the shelves, then there is a very real danger of that. We would absolutely do it in the right way; we have great liquid and great packaging. We are looking at that but the ready-to-serve piece is more in line with our premium nature. We will continue to build our Batch & Bottle range because we believe that we have the opportunity there to build the category. They're mixed drinks and great liquids. Will we ever bring out a seltzer? I am not sure we will.
JD: Would you be in favour of DISCUS' push for federal legislation allowing spirits-based RTDs to be sold in the same retailers as malt-based seltzers?
PB: We're strong and supportive members of DISCUS and are in agreement with the strategy that there has to be equivalency and there has to be fairness in the way these drinks are sold and marketed.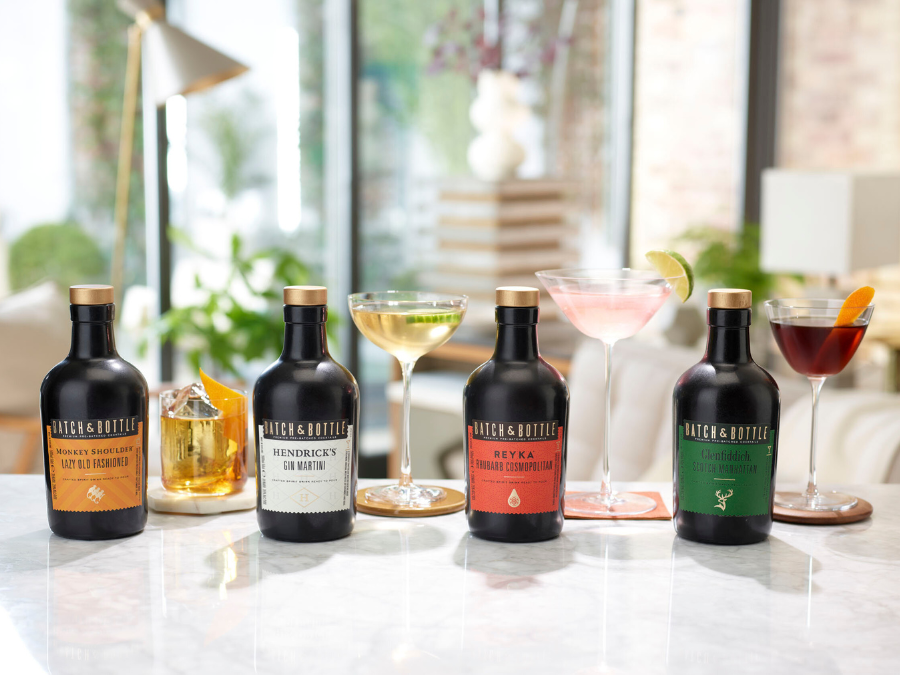 JD: Gin in the US seems to be bucking the trend of slowdown in other more developed markets, especially in higher-priced segments. Why do you think that is and how can you take advantage?
PB: Gin in the US is significantly less developed compared to other markets. It is continuing to nip away at vodka, targeting those drinkers at the premium-plus end of the segment. That is where the growth is and that is where we will continue to play. In the US you also have the famous Martini culture, which drives a lot of gin consumption.
Hendrick's as a brand, while already at scale, does have the opportunities to continue to grow through the limited edition expressions – our Cabinets of Curiosities range – that we are bringing in. On-premise is also key, and for Hendrick's, the on-premise is king; it's on every back bar and features very heavily on mixed cocktail menus across the US. I think we've got plenty of runway to go, especially in premium.
JD: How can you ensure that your offer remains strong and at the premium end of the segment? Does that come down to pricing, or a broader mix of A&P spend, NPD and brand positioning?
PB: If we do everything else right in-market the pricing sets itself. We don't get involved in discussions at a retail level; that's down to the discussion between distributor and retailer. We can back up the brand's credentials through the right premium A&P opportunities and continue to push on with packaging and investing when we bring out new expressions.
JD: Irish whiskey is another spirit that's in strong growth in the US, with some forecasts suggesting the category could even overtake Scotch by 2030. What do you make of its resurgence, and how well positioned are you to take advantage, with Tullamore being your only proposition in the category?
PB: We are number two to Jameson in the market, so we are in a strong position. We have a brand that is really peeling itself back to its fundamental elements. It is a very authentic, local, traditional brand and the liquid is outstanding. It is very Irish in its orientation and we have some good campaigns out right now that are resonating on the back of that. In the US, you have this big culture of a "DEW and a brew". Everyone consumes their Irish whiskey with a pint; it's an endemic part of the scene, and we are able to play into that with Tullamore Dew really well, and that's something we will really benefit from as the on-premise returns from Covid.
In terms of whether the segment will overtake Scotch, Irish whiskey is having a great moment; it is probably the number three growth category across the next five years behind Tequila and American whiskey. But I don't foresee it passing Scotch. I don't think the breadth and depth of interest are quite there. I think we'll see Scotch push more luxury and Irish will pick up more of the blended middle tier, which is really struggling right now. But they both have their place.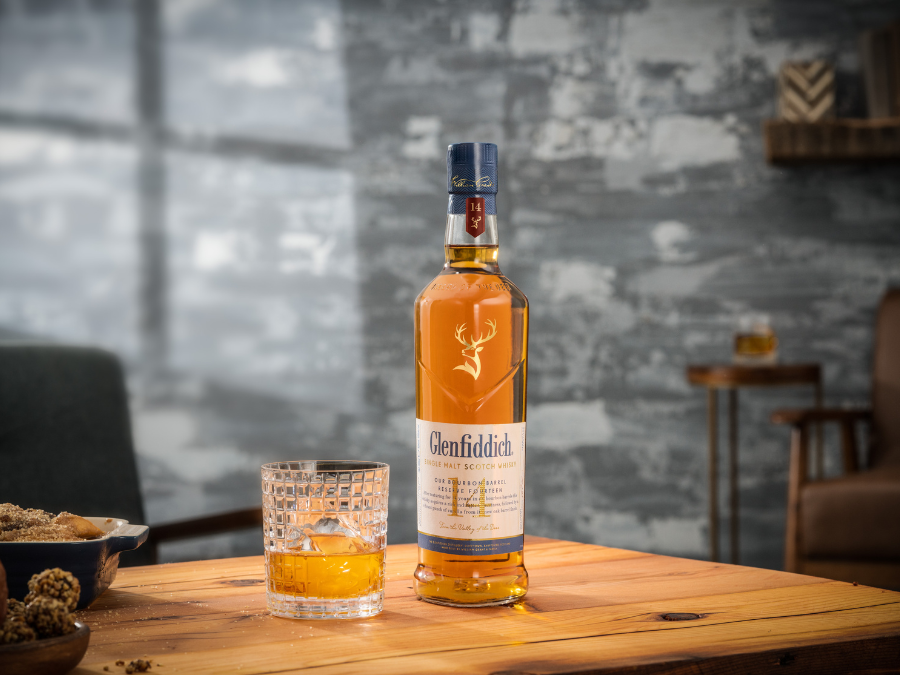 JD: Looking at the wider William Grant & Sons portfolio, are there any areas in which you think the group over- or under-indexes? Are there any categories you'd like the business to delve into further?
PB: If you look at our general portfolio, we're well-placed in gin with Hendrick's, well-placed in Tequila with Milagro, well-placed in Irish whiskey and superbly in Scotch across high-end, with The Balvenie and Glenfiddich and Monkey Shoulder, which is doing amazingly in the midpoint. So the question is what do we still need? There are markets like Cognac in which we are not present, albeit Cognac numbers are not looking great right now. Ultra-premium Cognac is growing significantly, so that is something we could look at as we move forwards. American whiskey is another. We have a small presence with Fistful of Bourbon but the category is uber-competitive and you have to invest celebrity-wise or incredibly heavily or buy to make inroads. All of those things are insanely expensive in the current climate. American Whiskey and Cognac are probably the two areas of logical extension that as a company I am sure we are looking at.
JD: You've mentioned the celebrity trend a couple of times now. What do you make of that? Is that something William Grant & Sons might look to get involved with?
PB: It depends on the brand and depends on what the story is they're trying to tell. We've got stories in our liquid and brands where we don't need a celebrity endorser. If you're relatively new to a category or have a new product to market then it is a great way to propel it, sell it and move on. Celebrities are great when the celebrity is great, but the flipside of that is when the celebrity is not so great… It's a fascinating dynamic when you see celebrities who have been in the news for the wrong reasons and you see a brand sliding…
JD: Is there any brand or celebrity you might be referring to there?
PB: I won't mention any names. Celebrities can be brilliant for immediate traction and growth but, across a lifecycle of a brand, probably not something you'd look to keep because of those lumps and bumps in that relationship. We prefer to let the brands speak for themselves and put the A&P and marketing to greater effect by engaging consumers rather than the big hurrah of celebrity. That's not William Grant [& Sons]. We are not celebrity and we don't pretend to be.
N.B. William Grant & Sons shared the following clarification after this interview: "William Grant & Sons have some of the best award-winning distillers in the world and don't foresee celebrity liquid playing a role in our portfolio, this stands true. One point of clarification however is that we don't shy away from marketing collaborations with celebrities if it makes sense for the brand/campaign. We do love collaborating creatively to insert our brands into other cultural pillars to reach larger audiences, and celebrities are a great way to do this."
JD: Supply chain woes are something William Grant & Sons referenced in recent financial results. Tell us about some of the challenges you've faced, particularly around moving goods into/around the US? Presumably, whisk(e)y and other spirits you can't produce in-market are where the biggest challenges exist?
PB: You're exactly right and that gives you a good base from which to understand some of the struggles we've had. There's not much you can do in that circumstance and you can't bring it to market in any other way. We've seen everything in the last couple of years, including things I never thought I would see from a supply dynamic perspective, from corks being the wrong kind of corks, to running out of caps, labels, grain. Everything has been touched. Freight has been particularly bad, with containers in the wrong parts of the world. We have seen everything and it has taught us a lot about ourselves.
The flip side is that we have come out of it a lot more efficient and dynamic than we ever were before. Luckily, I now see light at the end of the tunnel. All the myriad issues we have had now probably boil back down to two. One is the continued challenges around freight and the other is around glass. There is a world glass shortage, and whether you are Diageo or William Grant, you cannot get all of the glass you want. And sadly, with glass, it does take 18-24 months to bring on new capacity as a manufacturer. We've had to be choiceful and diversify where we source glass from. Our supply chain team have done an amazing job of being able to keep a flow of whisky coming from Scotland and Tequila from Mexico.
JD: Presumably you've increased inventories to build in some breathing space?
PB: Only if we've been able to get the product. We've not necessarily been able to fill inventories because we only have enough to satisfy retail and mainstream demand. We will eventually look to fill back to where we should be but I don't see that happening anytime soon. That is a testament to the power of our brands.
JD: What are the biggest priorities for William Grant & Sons in the US in the coming 18 to 24 months?
PB: To continue to grow and move the business forwards. Hendrick's will continue to be our major articulation of what we do from a brand perspective but we will continue to push on the Tequila trend with Milagro and focus on luxury Scotch and particularly aged variants of which we have a good inventory. I also expect more explosive growth from our challenger brands such as Reyka, Monkey Shoulder and Tullamore. Ultimately, we are looking to maintain the current growth trends of 8-10% CAGR-a-year and we believe we have the brands and the consumer base to do that.