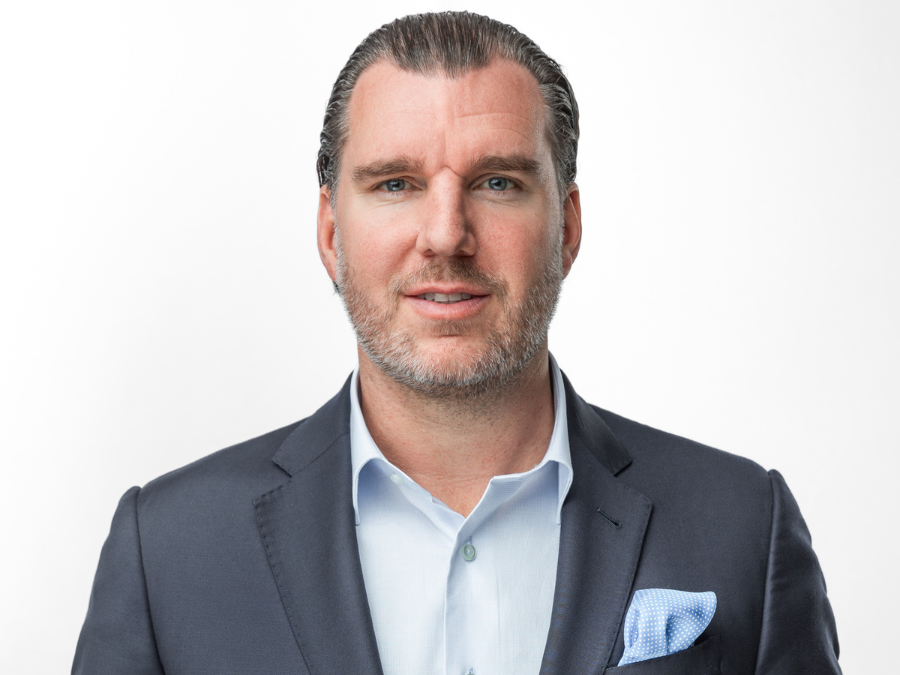 Celebrity-backed spirits brands are all the rage in the US, with everyone from everyone from Ryan Reynolds to Kendall Jenner and Michael Jordan getting in on the action. Few, however, can boast of matching the explosive growth of Teremana Tequila, the small-batch brand fronted by Fast & Furious actor Dwayne 'The Rock' Johnson.
Launched at the onset of the pandemic, Teremana Tequila is already on the verge of breaking the 1m case mark globally, and last year estimated its US retail sales value as nearing US350m. This year, the Mast-Jägermeister-backed business plans to double capacity with the opening of its new distillery in Jalisco, and has its sights on US on-premise expansion, as well as putting partnerships in place to grow the brand internationally.
Just Drinks sat down with newly appointed CEO Richard Black – formerly of Gruppo Campari and Distill-ventures backed Westward Whisky – to discuss The Rock's commitment to the Tequila category, and how Teremana Tequila plans to build on its first three years as a brand.
Just Drinks: Your sales predictions in December were that you'd hit 900,000 case depletions in 2022 – how did your actual sales compare to this figure?
Teremana Tequila CEO Richard Black: We had another incredible year, so we were very thankful for that. We shipped just over 900,000 cases. The control states in the US take a while to report their numbers, so we're still finalising the numbers but we've continued our momentum from last year [2021] up from 600,000 cases to 900,000+ this year. The biggest constraint on us has been producing enough Tequila. We're very meticulous about our process, and the capacity at our existing facility is at maximum. We have broken ground on our new distillery which should be operational from around July onwards this year.
JD: Can you give us an idea of what that level of depletions translates to in terms of revenues?
RB: I can tell you that we're between US$330-350m in retail sales value in the US. The 900,000 figure is for all the markets that we ship to.
JD: What are your goals for the year ahead?
RB: We want to continue to grow but to continue to facilitate that in the right way. The new distillery project is a huge for us that is going to enable us to increase our capacity. It's going to double our capacity and we're planning to start having first liquid coming off stills in July for tests with a view to having additional product online by September.
How well do you
really

know your competitors?

Access the most comprehensive Company Profiles on the market, powered by GlobalData. Save hours of research. Gain competitive edge.
Company Profile – free sample
Thank you!
Your download email will arrive shortly
Not ready to buy yet? Download a free sample
We are confident about the unique quality of our Company Profiles. However, we want you to make the most beneficial decision for your business, so we offer a free sample that you can download by submitting the below form
By GlobalData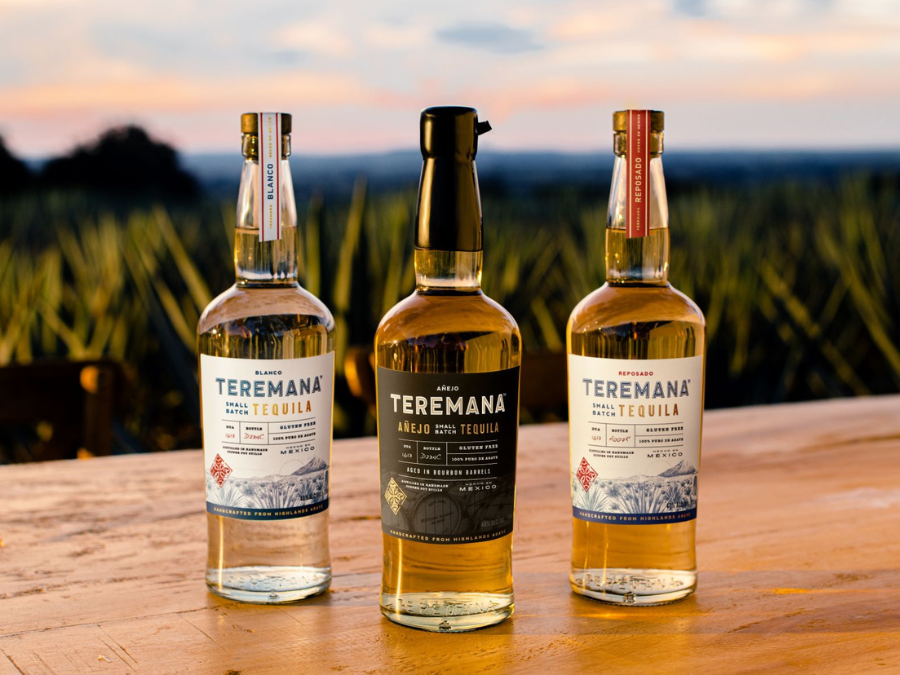 JD: Do you have any plans for international distribution?
RB: Our plan for 2023 is to focus on the US market where we have existing availability and distribution. We sell in Canada, which is the third-biggest Tequila market in the world by volume. We're also selling from the US into the Caribbean and then we also sell in Mexico. In terms of international expansion, we're investigating and speaking to various partners as we speak. Most likely those shipments are going to start happening in 2024, but we will have the partnerships in place this year.
JD: Are there any particular markets where you think there is strong demand for Tequila?
RB: Looking at Tequila as a category, markets like the UK are obviously going to be important. Australia is also seeing a lot of momentum. But North America and Mexico accounts for 91% of Tequila globally, so it is still a nascent category. Our thinking is that we have an incredible brand with an incredible founder who transcends the category; we see ourselves as a market maker that can bring Tequila to the world. So we're looking at other emerging markets and markets where we think premium spirits brands are something that the consumers are looking for.
JD: Can you give us any indication of what those markets might be?
RB: I'm not saying we're definitely going to be launching any of these but we are looking at markets like China and India; markets where a lot of international spirits brands are making headway. South Africa is another market where Tequila is doing really well and we see a lot of potential.
JD: Aside from your new distillery build, what will be the biggest challenges across your business this year?
RB: The macroeconomic condition – and I think this applies for everyone – is uncertain at the moment, particularly with inflation. However, we are seeing the supply chain correcting itself and a lot of positive momentum there. Fortunately, we've not had any issues with that historically and we don't see any issues in the future.
For us, we don't see too many challenges. It's just about being focused on executing our strategy. We launched during the pandemic when the on-premise wasn't available to us. So that is where we'll be putting a lot of our focus and energy in the US in order to get our business the right size in the on-premise.
JD: We're you really not impacted by any of the disruption to supply chain? And have you taken any mitigating steps to future-proof the business in case the landscape deteriorates again?
RB: I joined just over three months ago, so I have to give credit to my predecessors because they managed to navigate this seemingly impossible situation whilst maintaining explosive growth, all whilst not having any issues in terms of supply chain – glass, labels etc. We've got plans in place to manage any supply chain issues that may occur and we feel comfortable there. We also work our partners in terms of agave and are cautiously optimistic about having the agave to supply the liquid needs we have.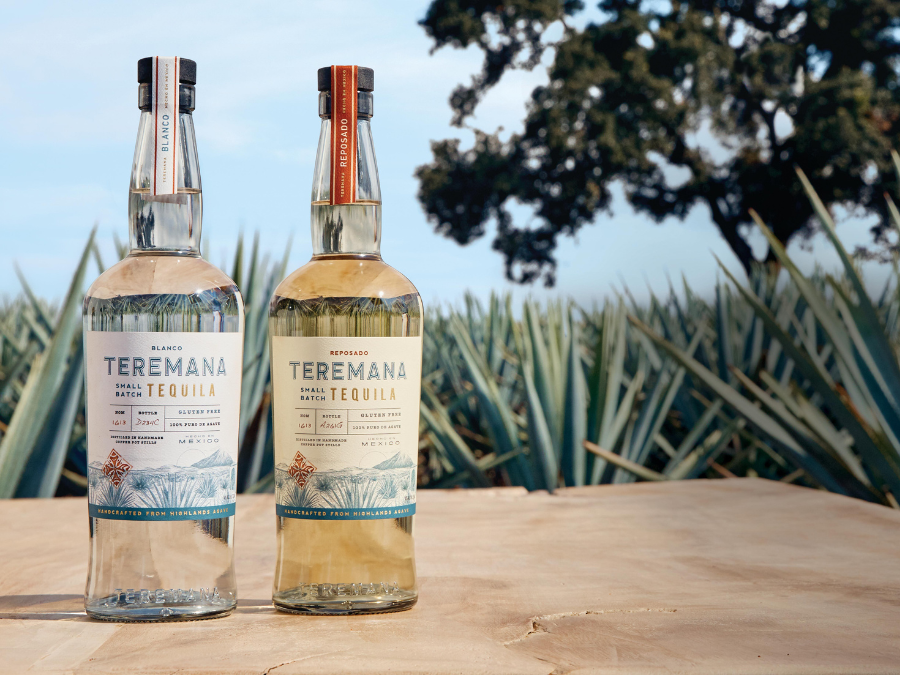 JD: In terms of agave – is there any concern from your side about the price and availability of the plant? Some commentators have suggested finite supply and high prices could cause the Tequila category to overheat…
RB: A lot of the legacy brands have been dealing with this issue for many years. Agave is the one ingredient out of spirits brands that has such a long maturation cycle; It's not like grapes or grains, which have a six to 12 months cycle. These plants have a seven-, or in some cases, six–year cycle. Many of the legacy players have been buying futures, buying agave in advance.
We work with a set of partners to secure our supply and have contracts as well as various other elements to manage our agave needs. For new entrants coming in with these [agave] prices and trying to make that work with accessing agave on the open market will be challenging.
However, for Tequila as a category, it looks like there will be a lot of agave coming into the market in the next couple of years, which should help to bring down those prices. It sort of crept up on everyone, but there has been a lot of planting and we do see the market correcting itself.
JD: Are there any other potential headwinds on the horizon for Tequila that could derail the category's growth?
RB: If you look at Tequila in the US, volumes in 2021 were 28m cases. And then vodka and whisk(e)y as categories sit in the 70m+ case space. So from a volume perspective, if you look at it purely from that lens, Tequila has quite a runway in terms of volume to make up to other major categories. Consumers see value in the product because they understand it as an incredible spirit that works very well in cocktails. With the range of higher-end sipping Tequilas we're now seeing in the marketplace, the category offers consumers products across multiple occasions.
As the category matures, it's likely we will see the percentage growth rates flatten out to a certain degree, but I can see overall volume growth happening for at least the next decade.
JD: Celebrity-driven/backed brands have been a huge part of US spirits in recent years. What do you think is behind the appeal of the category to celebrities, and what does someone like Dwayne Johnson bring to the table for Teremana Tequila?
RB: I think in the US and globally celebrity culture is the thing, right? People are interested in celebrities' lives, what brands they are using. Spirits is a great example of where brands have been successful in this regard. I see celebrities as tastemakers and I think consumers do too, especially when navigating new categories. In Tequila, consumer knowledge and understanding is still catching up as people learn and explore the category. Having celebrities endorse brands or speak to brands enables consumers to make better choices. The trust the consumer places in the celebrity is key.
With Dwayne, consumers really trust him because he has delivered for them for a long period of time in all his different partnerships. Having him as the founder and key stakeholder in the brand has been incredible for engaging with the consumer. We have a celebrity founder who is extremely passionate about Tequila and has been for a long, long time. He spoke to over 100 partners before deciding on the entrepreneurs [Jenna Fagnan, Ken Austin] and the Lopez family. It was important to him that we weren't sourcing liquid from multiple distilleries and slapping a label on it. This was a thoughtful exercise he wanted to do in his own personal capacity.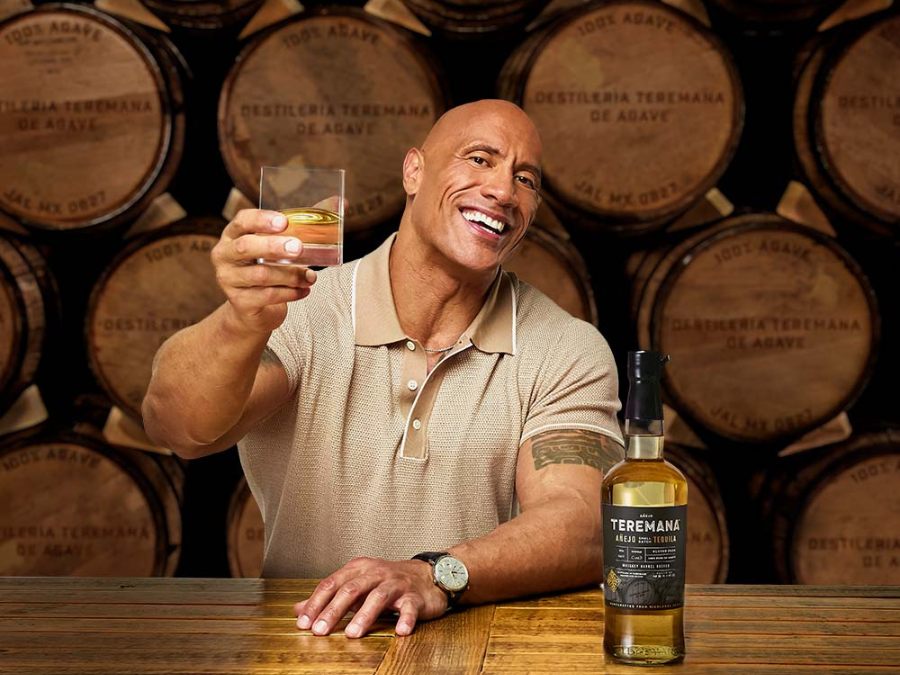 JD: Are there any downsides to being a celebrity-driven brand, in your view?
RB: It really depends on how authentic the partnership is. One of the reasons that really attracted me to join this company is it was truly authentic, the partnership with The Rock. Not many people know this but on the bottle of every bottle of Teremana is the first two letters of Dwayne's daughters' names. He sees this as a legacy business, not something to build up and sell.
If a celebrity comes in with the wrong intentions, looking to make a quick buck then that could be a downside [to celebrity-endorsed brands] but if they truly believe in the brand and the category then why not get involved?
JD: How have the investment and distribution deals with Mast-Jägermeister changed your approach?
RB: They have been involved from day one as a distribution partner. That was part of the plan was that Dwayne wanted to partner with the right company. [Mast-]Jägermeister is a family-owned company and the owner talks about legacy and what he wants to pass down. So, them coming in as a partner and providing distribution and other support to the business was a match made in heaven. We've all seen partnerships go awry when principals aren't aligned from the beginning, so that was critical.
They have a fantastic team in the US led by Joe Fortune which has been key in terms of execution and driving the value proposition here, and then internationally as we look to expand they are going to be able to help to facilitate that. They have an incredible global network of distributor partners, some of whom they've been working with for over a decade. That's really going to smooth out that process as we look to international markets.
JD: Is there a route for Mast-Jägermeister to achieve full ownership of the company?
RB: Anything can happen in the future, but Dwayne… this is something he is in for the long haul. He loves the partnership with Jägermeister, so long may it continue as it is. I don't see either partner wanting to opt out or have full control. Both of them are in it for the long haul with the goal of building a legacy brand.
How Tequila took over the US (and why it's not going anywhere anytime soon)