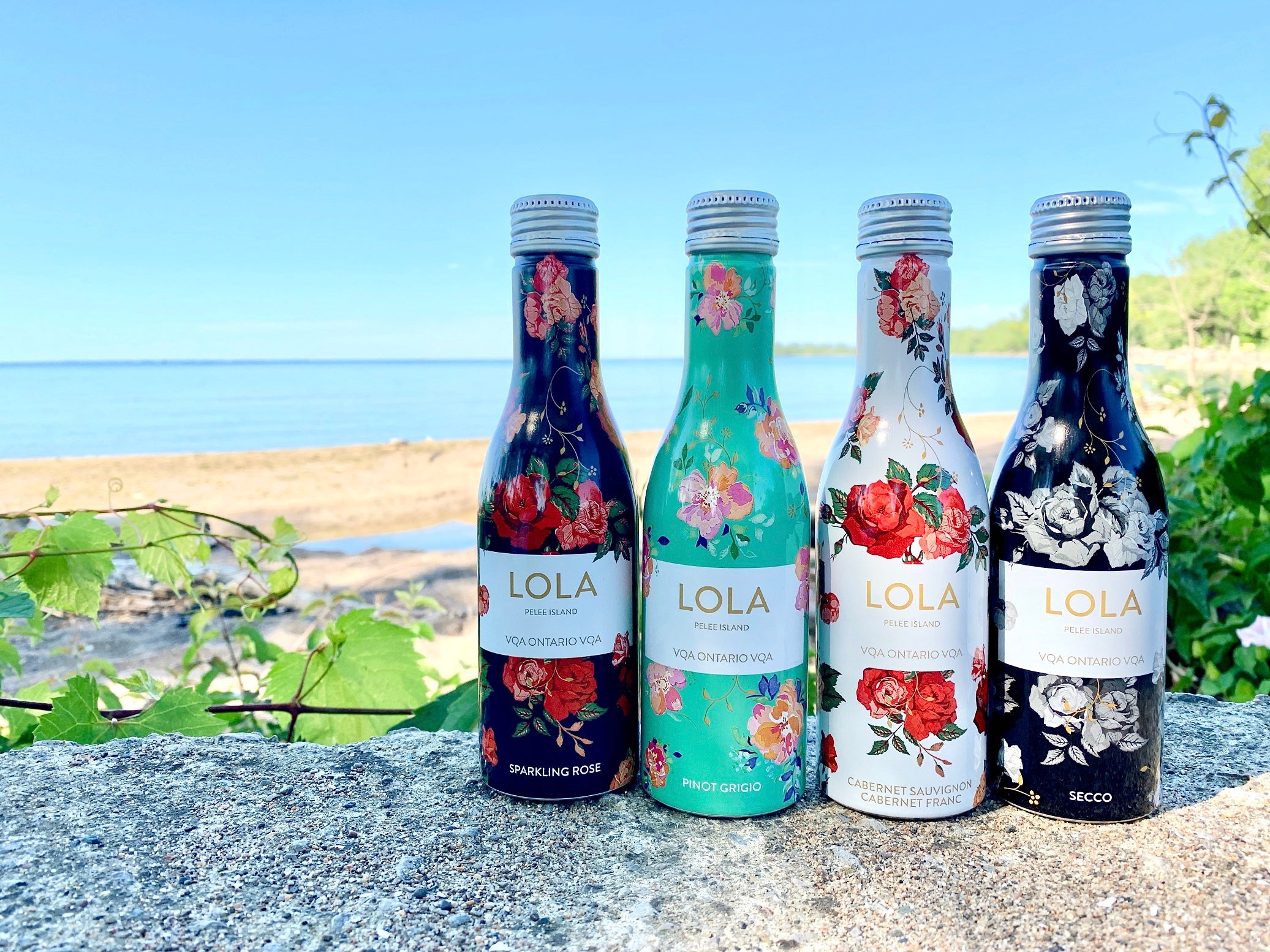 "People are excited by it, scared by it, challenged by it – but at least they're having a conversation about it," says Rowena Curlewis, CEO at Australia-based drinks packaging consultancy Denomination. The 'it' she is referring to is Crate, the 'labelless wine bottle' her team has developed for local wine group Fourth Wave Wines.
In reducing the use of ink, paper and plastic for labels "you get rid of many different processes that are not 100% required", she explains. Combine that with the lightest possible bottle by weight and the use of transition glass from bottles that would otherwise be thrown away and you have a vessel that minimises packaging materials and moves the needle on what a reusable bottle might look like.
Plainer drinks packaging is a "dream come true" for recyclers while so-called 'uber-standardisation' is seen as the next step for scaling reuse systems. But is it really practical or commercially viable? A 'naked' bottle is fine if it's one of a kind on shelves (as it'll stand out) but imagine a supermarket or off-licence full of them, with the onus on consumers to access QR codes for more information.
"I do like the idea but I suspect marketing teams would go into meltdown if you suggested it in the spirits industry," wrote one expert from the whisky sector when I posted about this on social media. "Although arguably you should be selling based on the content of the bottle [and] not the bottle itself, brand differentiation will still come in to play." As Sarah Brubnick, wine director and co-founder of The Barrel Room in San Francisco, notes: "Wine often sells via its story, so the labelless concept may pose a problem in many cases."
Bland brands
Louis Persent, co-founder at UK-based agency Weirdo, says impactful branding and sustainable production should not be enemies but, in a world where authenticity allows brands to command a premium, a rush towards standardised branding "seems a risky one".
How well do you
really

know your competitors?

Access the most comprehensive Company Profiles on the market, powered by GlobalData. Save hours of research. Gain competitive edge.
Company Profile – free sample
Thank you!
Your download email will arrive shortly
Not ready to buy yet? Download a free sample
We are confident about the unique quality of our Company Profiles. However, we want you to make the most beneficial decision for your business, so we offer a free sample that you can download by submitting the below form
By GlobalData
"Deny people a chance to buy into a unique point of view […] and you risk irrelevance," he says. "You might end up losing more than just a label on a bottle and instead your whole brand."
'Risky' is a word Michela Graci, strategy partner at global branding and design agency Coley Porter Bell, also uses. She notes how QR codes, which Crate has on the neck of its bottle, force new habits on consumers which can take time to bed in. A minimalist approach in a retail context can also (wrongly) be associated with cheaper, value products. "Ingrained behaviour and assumptions simply don't change overnight," she says.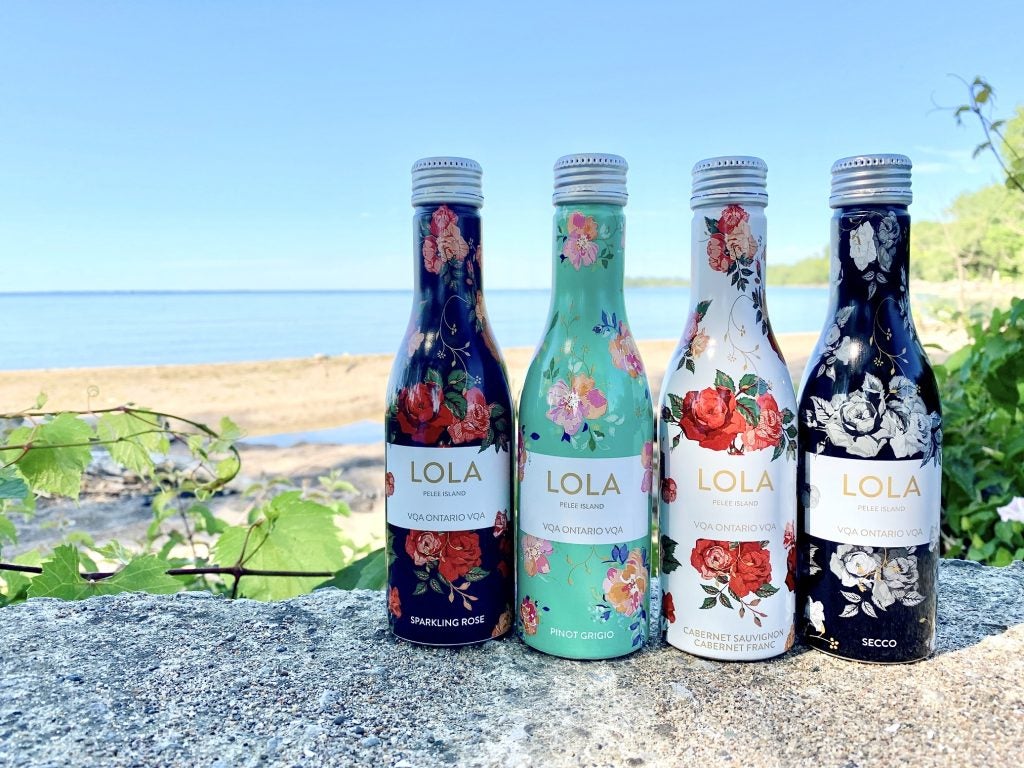 Drinks packaging also offers information to consumers, including details about the container and what to do it with it when it's empty. A report produced this year by metal packaging firm Trivium Packaging found that, when shopping for products with sustainable factors, 46% of respondents said the barrier to purchase was unclear labelling on the packaging. "Sharing clear guidance on the packaging's sustainability credentials encourages consumers to recycle," says VP for global beverage Ryan Noward.
Trivium has been working with clients on aluminium bottles and cans for wine. "Metal packaging allows brands to print directly onto the bottle without compromising the design," says Noward. "Switching to metal ensures that packaging feeds into a circular economy and can be recycled infinitely," he asserts.
Other drinks brands have been looking into paper bottles but the jury on them is still very much out.
Recycling the rainbow
Throwing in novel solutions can upset recyclers looking for standardisation and simplification. There is of course the argument that waste infrastructure needs to be more adaptable too but, for now, most are taking a conservative approach to change. "What we definitely see is that, in general, the beverage brands are very strongly focusing on collection, sorting and 'closing the loop' [preventing, for example, downcycling of PET bottles into clothes]," says Dorota Napierska, policy officer at Zero Waste Europe, a Brussels-based NGO. "Design is much less present in discussions," she adds.
Feve, the European container glass federation, says "versatile design matters to today's consumers" but the wine industry has moved towards standardisation. A spokesperson cites industry estimates showing only 15% of still wine bottles are "bespoke" with the other 85% "catalogue". Spirits can present a different challenge where custom bottles with fancy labels are an expectation.
Feve says these present "no issues" in terms of closed loop recycling. The colour of glass does affect how pure the stream needs to be. However, the spokesperson adds: "Colour separation at the collection stage helps, but there are also technologies in cullet treatment plants to separate out the different colour glass."
If only the plastic bottle stream was as simple to manage. "[…] if we could shift the rigid mindset around 'colours = branding' and instead opt for colours defining specific categories, we could transform packaging into a recycler's dream come true," wrote Edward Kosior, CEO and founder of Nextek, a consultancy specialising in packaging and recycling, in last month's Packaging Europe magazine. He suggests food products in natural or white packaging, non-food in pastels and hazardous substances in black plastic.
This rose-tinted view is shared by other recyclers that say sorting speeds and clean yields would rocket if categories were colour-coded. Availability of high quality food-grade packaging would soar and the cost would fall (recycled polymers are pricier than virgin ones at the moment). For now, recyclers have to do the best they can with the materials flung at them.
Research by Zero Waste Europe and Eunomia, a consultancy, estimated the collection and recycling rates of PET bottles at 60% and 50% respectively; however the recycled content (rPET) in bottles stood at just 17%. Deposit return schemes (DRS) will help close the loop on bottle recycling but, if opaque and coloured bottles were switched to clear and light blue, a 75% rPET rate is possible, the researchers said.
Recycled food-grade quality plastic is in high demand as brands look to meet targets, avoid plastic taxes and reduce their carbon footprints. But there isn't enough to go around. PepsiCo has managed to reach 100% rPET Pepsi bottles (excluding the cap and label) in 11 markets in Europe, for example, but the challenge is in sourcing enough of the material.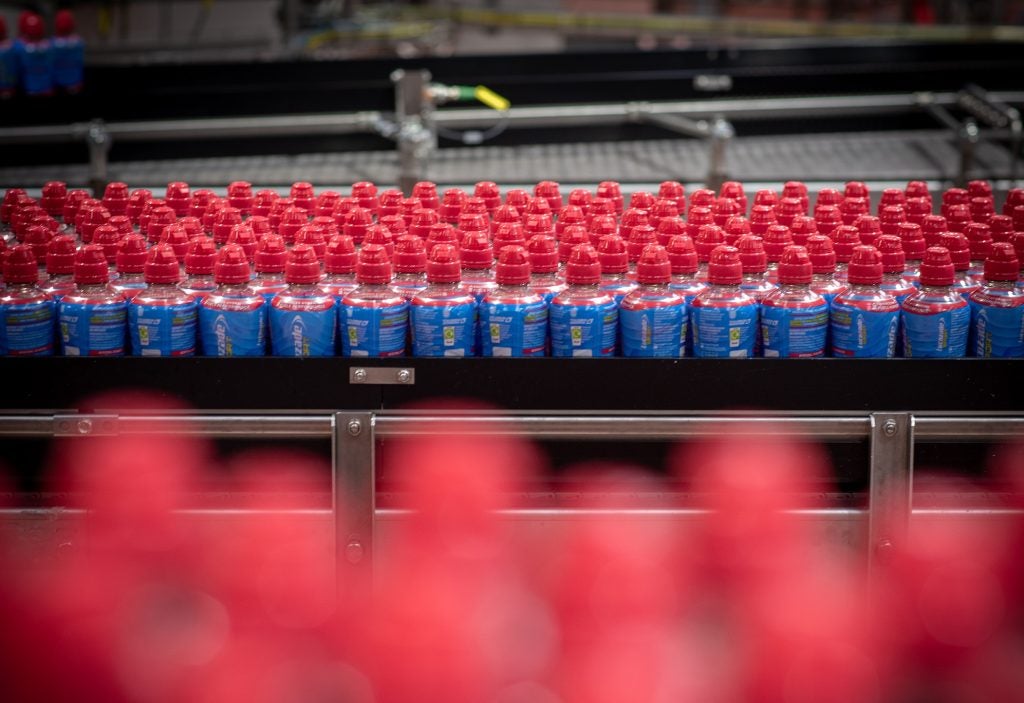 Suntory Beverage and Food is facing similar issues. Some 54% of the company's on-the-go drinks portfolio in Great Britain and Ireland is now rPET but deposit return schemes are needed to push this higher. "The vast majority of our rPET comes from mainland Europe, where established deposit return schemes have resulted in large-scale, high-quality recyclate being produced," Liz Nieboer, head of sustainability and external affairs in Great Britain and Ireland, explains. "It is our hope that once schemes are well established here in the UK, we will be able to access a greater volume of high-quality food grade rPET more locally." Nieboer is among those "disappointed" the first UK scheme, in Scotland, has been delayed for a third time and will now start in March 2024.
The postponement of packaging policies creates uncertainty for brands. It hasn't stopped the likes of Suntory investing in innovation to improve the recyclability of their bottles though. Its Ribena bottle was technically recyclable but the dark colour and length of the sleeve meant some recycling plants couldn't identify the clear plastic underneath. The brand worked closely with the likes of UK charity Wrap, waste-management group Biffa and the UK government to redesign its 500ml formats to ensure more of them were recycled. It took two years, £1.6m ($2m) and a small change to the colour used in some of the range (which reportedly didn't alter the taste).
Last year, the company invested £6m to make its Lucozade Sport bottles more recyclable. The sleeve has been shrunk to make sorting easier and 100% rPET is being used. The smaller sleeve also made the drink more visible, which Nieboer says played a part in increased sales (up 25% in 2022 versus 2021, according to Nielsen).
Not all such innovation works out. Some annoy customers. Others irk competitors. Most attract the attention of campaigners. Drinks packaging is often the first touch-point consumers have with a brand and as such it has a huge role to play, says Matilde della Fontana, senior research associate at Lux Research, based in the Netherlands. "You don't know how [consumers] will react to a change in packaging," she explains.
Rage against the (milk) machine
One change that has created controversy involves UK milk bottles. Coloured tops are used to signal different milks; for example, blue top is whole milk and green is semi-skimmed. Like the bottles, the caps are made from HDPE plastic and therefore recyclable – but unlike the bottles they can't be recycled back into food-grade material. So dairy brands and supermarkets have begun switching to clear caps so the HPDE from both bottles and caps is retained in the sector. Stories of confusion at the supermarket shelves were inevitable but more and more brands are switching.
The UK arm of German dairy giant Müller hopes to have clear caps on its milks by the summer, which will increase availability of rHDPE on the market by 1,560 tonnes a year, according to David Tonkin, the company's project and portfolio manager for the UK and Ireland. "We're currently investigating ways to integrate recycled content into bottle tops, and hope to trial these in the near future," he says.
The fact a number of major companies are all moving together is significant. The work that goes into what, from the outside, seems like a simple shift should not be underestimated. As Lizzie Smith, a sustainable packaging expert at global consultancy Anthesis, explains, the milk caps required working through the whole supply chain. "Consumers think brands aren't doing anything [but] brands are doing loads in the background."
Collaboration is a word that comes up in many conversations. Andy Capper, creative director at UK-based Echo Brand Design, feels standardisation is undoubtedly the future but it requires competing brands to work together and "an acceptance of diminishing differentiation". Where we see most progress depends very much on the channel and purchase occasion, he adds. Crate's labelless wine is sold by the box, which is branded, so there is little need for labels on individual bottles, for example.
In Japan, almost one third of consumers intends to maintain or increase their pandemic-induced bulk soft drink purchasing habits, according to a recent GlobalData Market Pulse Survey. Asahi and The Coca-Cola Co. are among the companies to have made the most of regulations that allow the sale of certain beverages (and condiments) in PET bottles without any labels or tags. The naked versions, which are only permitted through bulk purchase via e-commerce, place consumers "one step closer to 'clean' PET", noted The Japan Times in March.
Drinks manufacturers are taking an active – and increasingly financial – interest in closed loop recycling as they seek to meet the recycled content targets set under initiatives like the Ellen MacArthur Foundation's global plastics commitment. "There is no more room for claims; they need to start acting," says della Fontana. Research in the UK by IGD, published last month, showed 33% of all supermarket packaging impacts are from alcoholic and non-alcoholic drinks; add in dairy and sauces and this rises to 50%.
The results suggest the drinks sector needs to do far more than removing labels. "For any drinks company looking to reduce their carbon emissions, single-use glass reduction has to be an absolute priority," says Tim Etherington-Judge at France-based Avallen Spirits. He has been replacing some glass bottles with alternatives made from 94% recycled paperboard and a food grade pouch. This saves almost 0.5kg CO2e per bottle, in part due to the lighter weight. "Doing away with the bottle will always be the most sustainable solution of all," he says.
Uber (drinks packaging) standardisation
Standardisation would boost reusable packaging systems. In its proposals for amending the EU's Packaging and Packaging Waste Directive, the European Commission notes the need for "some standardisation of packaging formats", which in particular would help scale reuse. James Harmer, planning & innovation strategy leader at Cambridge Design Partnership, a UK consultancy, recently wrote about the nascent trend of "uber standardisation", which involves packaging that is largely devoid of brand differentiation but can serve multiple purposes within a category ecosystem.
Think plain, reusable coffee cups that can be used, collected, cleaned and redistributed across high street chains like Starbucks, McDonald's, Tchibo and Costa. It's an almost impossible concept for marketing teams to grasp but one that sustainability leaders have already started to push behind the scenes, according to a recent Footprint Intelligence report.
Can such behemoths really step away from their brands? Can marketers stomach diminishing differentiation in the name of sustainability?
Curlewis was aware Crate would prove divisive – the reason for stripping the bottle back was about more than removing the labels and improving its recyclability, it was about reuse and refill, too. She wants to highlight different ways to tackle the problem of packaging. "This is scary stuff for consumers, marketers and designers – we make our money from brands that stand out," Curlewis says but she adds: "We have to address it."