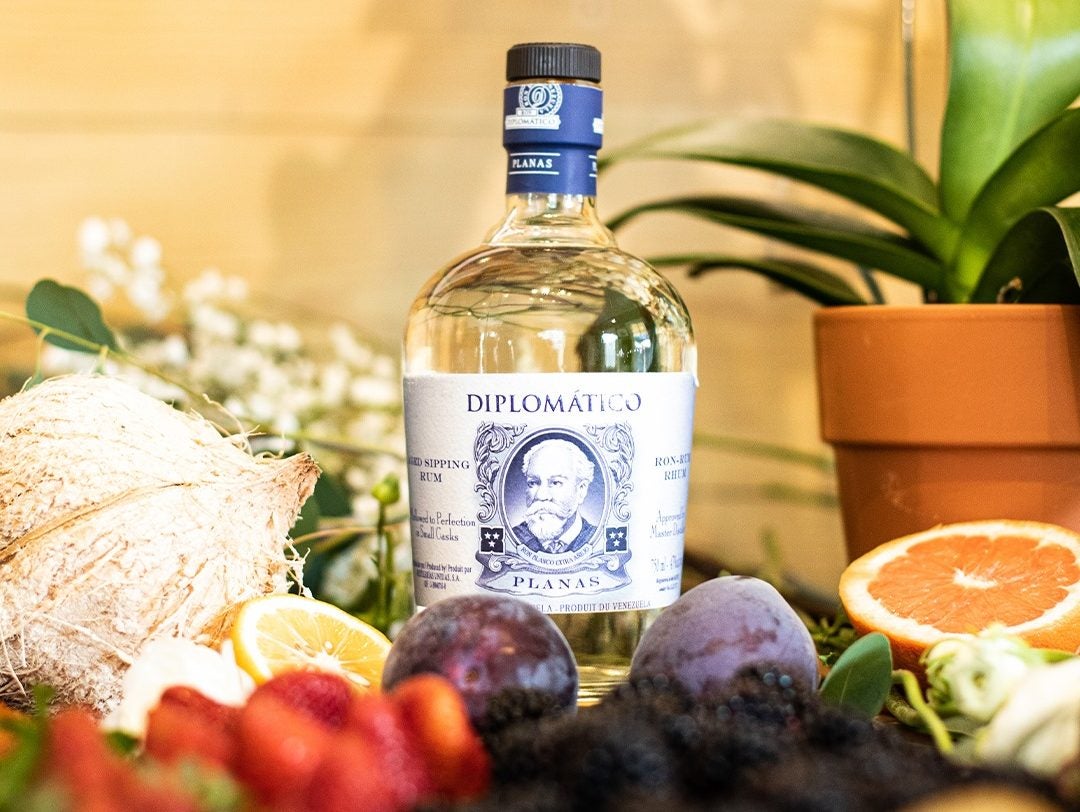 Much of the current talk of a 'rumnaissance' (sorry, but after the 'ginnaissance', it was kind of inevitable) revolves around what we might call 'serious' rum: dark, sippable, to be savoured in much the same way as an XO Cognac or an aged single malt.
With golden rums playing a supporting role in sophisticated mixology, white rum could be seen as the category's dirty little secret, the stateless vodka wannabe shifting millions of cases without displaying anything distinctive or doing a lot to elevate the status of rum as a whole.
I well remember consumer research from a decade or two ago suggesting that most consumers had no idea that Bacardi Carta Blanca was rum at all. It's just Bacardi, right? Stick it in a glass with a load of Coke and ice, and you'll barely taste anything beyond the buzz of the alcohol anyway.
But the slow transformation of the category, while built on the foundations of rum's aged and premium-and-above segments, has dragged white rum along with it. When bartenders and consumers start to take dark rum more seriously – whether consumed on its own or in a cocktail – it's only a matter of time before their curiosity extends to white rum.
If that curiosity were to only encounter the old guard of big-brand white rums that have dominated the category for decades past, the story might end there. Luckily, however, white rum has arguably never been so diverse and characterful as it is today – from the vegetal tang of rhums agricoles and clairins to the efforts of a generation of pioneering craft distillers in the US and beyond.
For these quality-conscious operators, white rum is not some populist compromise, or a commercial necessity designed to bring in much-needed cash flow, but the purest expression of their distillate – with nothing concealed behind a veil of oak. They take pride in it.
For bartenders, white rum's encapsulation of distillery character brings a new level of geeky detail, over which they can obsess and with which they can (hopefully) fascinate mixology-literate customers. Molasses or cane juice? Where is the cane grown? How is it processed? What about the fermentation and distillation methods? What on earth, in a non-musical context, is Jamaican funk? What, if any, is the role of dunder in flavour creation?
The rabbit holes down which it is possible to vanish are almost limitless. Sometimes they might reveal some of rum's guilty secrets – just how much sugar is added during bottling? Is that aged character the result of time in cask – or the addition of glycerine? But even the negative headlines help consumers to make informed choices and infuse the category with a level of detail and diversity that only adds to the interest.
Bartenders have been vital here. Many white rums had a tricky time of it during the depths of the Covid-19 pandemic – this is a product that lends itself to on-premise, rather than at-home consumption – but are rebounding as venues reopen and on-trade professionals look for something new to say to their returning customers.
Nor does mixology have to be over-complicated. I'd have bet that mojito fatigue would have set in long since, but if my recent conversations with brand owners are anything to go by, that's not the case. More importantly, the daiquiri seems to have made a storming comeback in the past few years, possibly simply because bartenders now have a much deeper and higher-quality selection of white rums to play with when making it.
This has to be great news for white rum, partly because the daiquiri can really showcase the sometimes subtle variations between different products – but mostly just because it's a bloody lovely drink.
The Mex factor has also played a part. Some core white rum markets are more traditional in their product choices and consumption habits – take France, with its historical love for rhums agricoles – but others are coming to white rum from an altogether different direction. Weaned on the delights of Tequila and mezcal, US consumers in particular are now exploring higher-priced white rum as a viable (and, it has to be said, generally cheaper) alternative.
Of course, we should remember that any 'rumnaissance' is currently being driven predominantly by aged rums at higher price points. All the industry data points to that and forecasts of future growth are built around the continued take-up of products with more time in cask.
This is also reflected in much of the recent M&A activity surrounding rum. Diageo didn't move to acquire Don Papa because of its white rum – it doesn't have one, and nor does Bumbu, another fast-rising star owned by Sovereign Brands, in which Pernod Ricard has a significant minority stake.
It's a similar story with Brown-Forman's move for Venezuela's Diplomático but with a twist. The brand has become the world's best-selling super- and ultra-premium rum on the back of its luxury aged expressions, but it also has a lesser-known white rum called Planas, priced at about US$30 per bottle in the US. Like many other high-end white rums, Planas is doing rather nicely at the moment as a daiquiri base.
Brown-Forman didn't buy Diplomático for its white rum, but I hope it doesn't neglect to invest behind it in the years ahead. Good white rum should never be thought of as a dim memory from rum's guilty past – but rather as a useful tool in building a more diverse and consumer-friendly category for the future.