BrewDog Black Heart Stout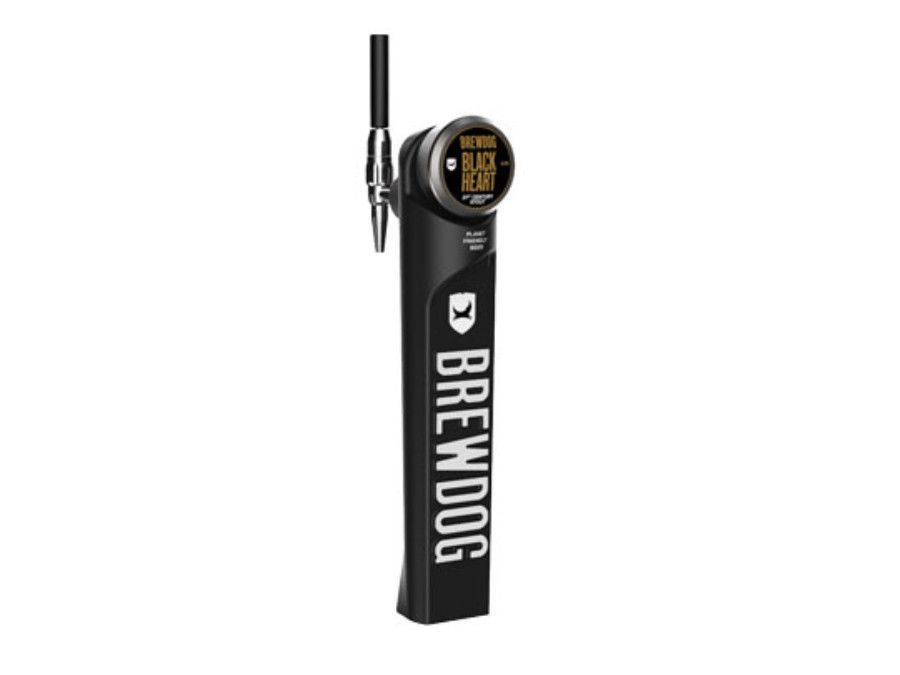 Category – Beer
ABV – 4.1%
Location – UK
Price – Not immediately available
BrewDog is to launch a new draught nitro stout – Black Heart. The beer will be available to on-premise operators and BrewDog sites in the UK from 1 February. The 4.1% dry Irish-style stout will also be available in the off-premise in 44cl cans via Tesco supermarkets.
Just Drinks thinks: An intriguing development. In the same week that Diageo revealed its Guinness brand has hit top spot in the UK on-premise channel, unruly upstart BrewDog has announced a dry, Irish stout in a nitro pour format.
The surging popularity of Guinness – which now accounts for one in ten pints sold in London – as well as craft alternatives such as Anspach & Hobday's London Black, will undoubtedly have played a part in the Scottish craft brewer's thinking. Planned activations around Rugby's Six Nations tournament (officially sponsored by Diageo's flagship stout) look a canny bet to drive awareness, but it will be a tough ask to convince notoriously brand-loyal fans of Guinness to switch out their favourite pint of the black stuff.
PepsiCo Starry Lemon & Lime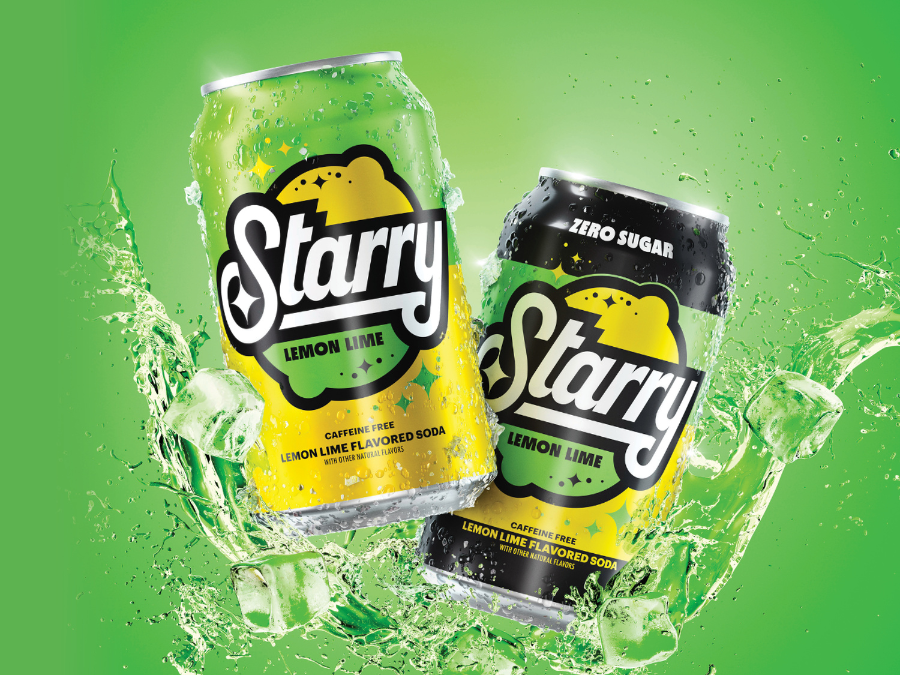 Category – Soft Drinks
ABV – N/A
Location –US
Price – Not immediately available
PepsiCo has launched a caffeine-free lemon-lime flavoured soda in the US in both regular and zero-sugar formats. Starry Lemon & Lime will compete with The Coca-Cola Company's Sprite and Keurig Dr Pepper's 7 Up.
Just Drinks thinks: Lemon-and-lime flavoured soft drinks have proven to be a bit of an area of weakness for PepsiCo in recent years, following two unsuccessful attempts – Sierra Mist and Mist Twist – over the past decade (Sierra Mist originally launched in 1999 but was revived in 2016).
The decision to retire Sierra Mist – which accounts for just 0.2% of Pepsi's total revenues – in favour of a new proposition looks like a sensible move, but Starry Lemon & Lime will have to go a long way if it is to compete with Sprite in the US (the Coca-Cola Co. owned brand reportedly holds a 7% share of the US carbonates market, which GlobalData valued at US83.6bn in 2022).
Molson Coors Roxie Non Alcoholic canned cocktails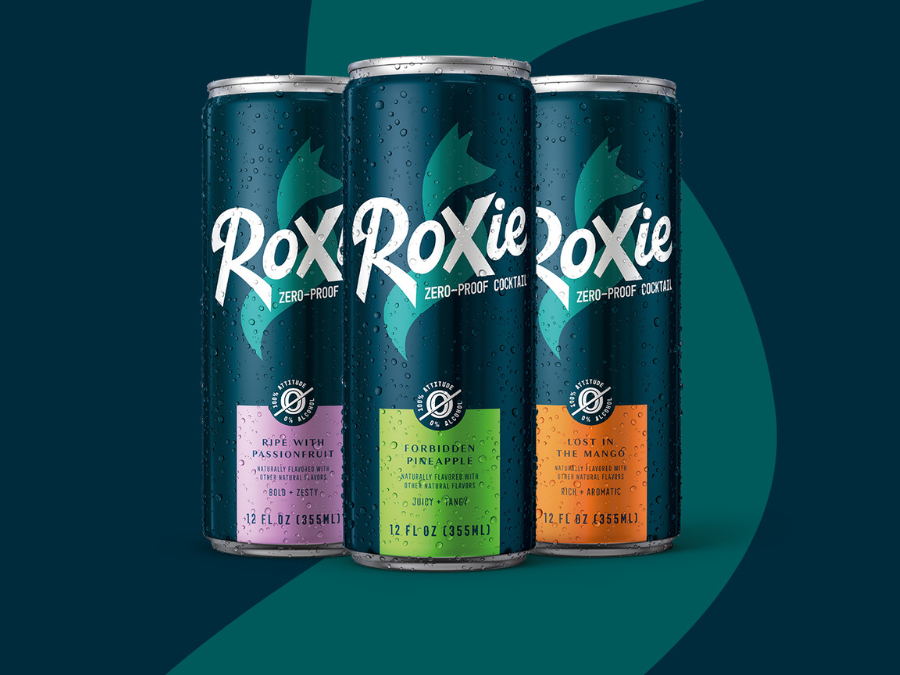 Category – Non-alcoholic, RTD
ABV – 0.5%
Location – US
Price – Not immediately available
Molson Coors is to debut a three-strong non-alcoholic ready-to-drink cocktail line in the US. Roxie is part of the group's burgeoning 'Beyond Beer' portfolio and is aimed at a 21- to 34-year-old audience, according to the MillerLite brewer.
Just Drinks thinks: Convenience and moderation trends have inspired Molson Coors' latest Beyond Beer innovation – a line of RTD cocktails developed in concert with LA Libations, the California-based beverage incubator in which the brewer owns a minority stake.
The flavours of the three cocktails – Lemon Mint, Fiery Pineapple and Spiced Mandarin – are inspired by popular cocktails and will appeal to the appeal to the 64% of consumers in the US who cite food/drinks with complex or multiple flavour combinations as very appealing (according to GlobalData's 2021 Q2 global consumer survey).
Pernod Ricard's Seagram's 0.0%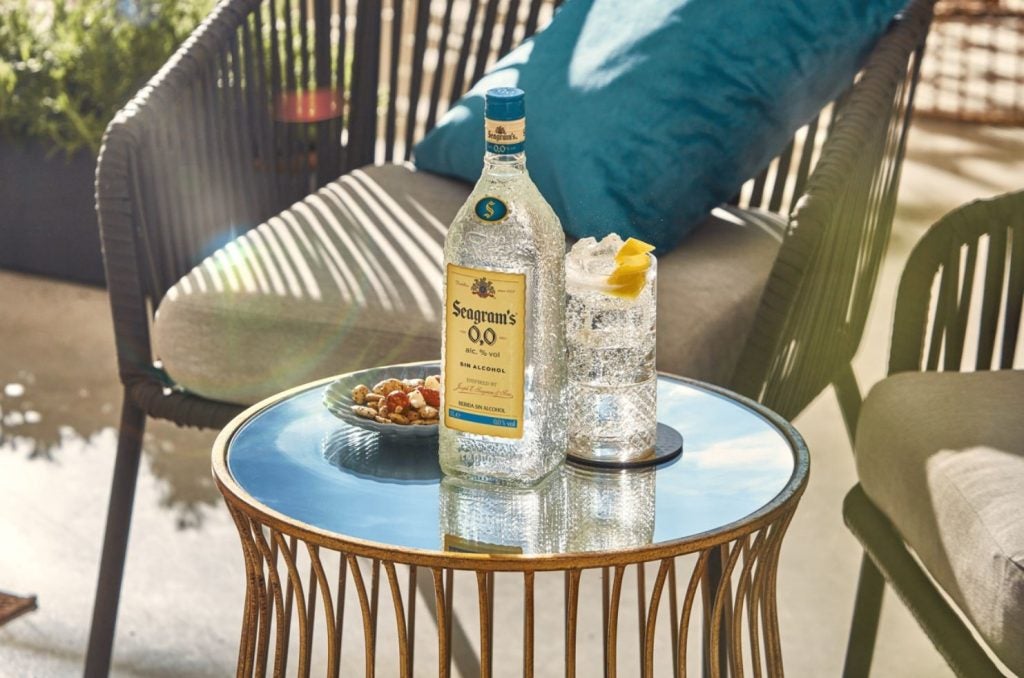 Category – Non-alcoholic, spirits
ABV – 0.0%
Location – Spain
Price – EUR18.39 (US$20.02) per 1l bottle
Wine-and-spirits group Pernod Ricard has launched an alcohol-free alternative to Seagram's gin in Spain. Seagram's 0.0% is the French giant's first no-alcohol product in the country and is aimed at meeting growing demand from consumers who are opting to moderate their alcohol intake.
Just Drinks thinks: In an interview last month, the head of marketing for Pernod Ricard's non-alcoholic division Solene Marchand told Just Drinks the group was exploring the possibility of non-alcoholic versions of its strategic international brands. Shortly afterwards, the Absolut brand owner announced this limited launch of a zero-alcohol Seagram's gin alternative.
It will be interesting to see how this launch fares in a market where a) gin is extremely popular (US$4bn in sales in 2022, according to GlobalData) and b) Pernod has already experimented in lower-alcohol spirits including its Beefeater Light and Ballantine's Light expressions.
The group said it chose Seagram's for its 0.0% experiment due to its popularity in Spain. If the launch is a success, wider distribution, and possibly a Beefeater 0.0% variant could also be in the offering in the future.
Congo Brands Prime Energy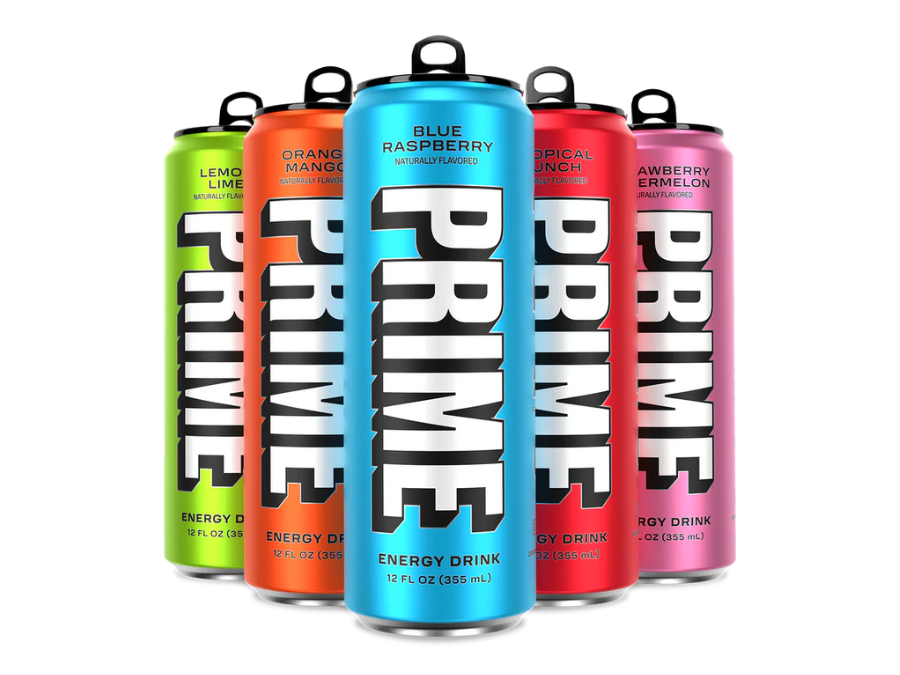 Category – Energy drink
ABV – N/A
Location – US
Price – US$29.99 per 12 pack
Prime – the sports drink developed by YouTube stars Logan Paul and KSI – has extended into the energy drinks category with the launch of Prime Energy. The energy line will be available in five flavours – Blue Raspberry, Tropical Punch, Lemon Lime Orange Mango and Strawberry Watermelon – with each 12oz (355ml) can containing 200 mg of caffeine, 300 mg of electrolytes, 10 calories and zero sugar.
Just Drinks thinks: Celebrity-driven brands are all the rage in the US right now, and few have had the explosive impact of Prime, which Congo Energy has developed in tandem with Youtubers Logan Paul and KSI. The coconut-water-based drink arrived in the UK late last year to much fanfare, with cans reportedly selling second hand for upwards of GBP20 (US$24.66).
This extension will look to build on the back of the brand's self-reported US$115m sales in 2022 by capitalising on the rapidly growing energy drinks segment, which GlobalData predicts will grow by a CAGR of 5.32% between 2023 and 2027 in the US.