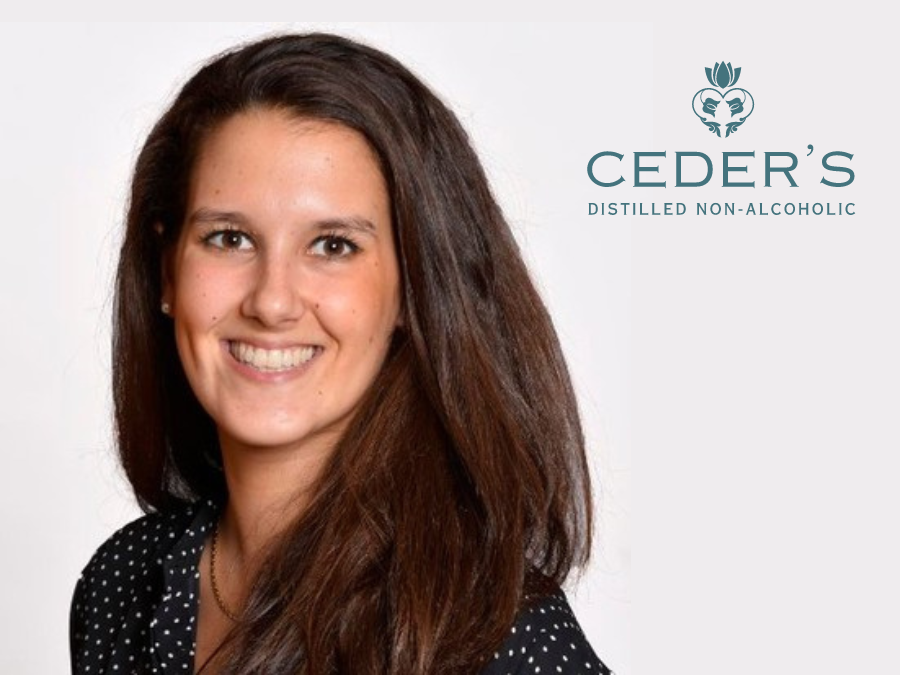 Pernod Ricard is one of the world's largest spirits producers, with annual revenues of EUR10.7bn (US$11.6bn). The group is home to household names including Absolut vodka, Malibu rum and Chivas whisky. However, with consumers across the globe increasingly moderating their consumption of alcohol, Pernod is paying an increasing amount of attention to alcohol-free.
The Paris-headquartered drinks major moved to acquire Ceder's, a distilled non-alcoholic spirit founded by husband and wife duo Craig Hutchinson and Maria Sehlstrom in 2021. The brand now fronts the group's non-alcoholic roster, and is sold in 15 countries on three continents worldwide.
Just Drinks caught up with Solene Marchand, Pernod Ricard's head of marketing – non-alcoholics, to find out more about the Ceder's brand and the group's ambitions to grow in this rapidly expanding market segment.
Just Drinks: What is Ceder's and how is it made?
Solene Marchand: We don't go into the nitty-gritty of it but it's a distilled non-alcoholic spirit. We make it by using aroma extract from 15 different botanicals across the range. We have four different references so, depending on the reference, we will choose different aromas to extract either by distillation or by maturation. We use a lot of botanicals that are quite well known in gin like juniper, coriander and chamomile, and then we also use some other more exotic botanicals like rooibos and hibiscus.
JD: How do you market your product so that the consumer understands it without reference to traditional spirits categories?
SM: First of all, we're not creating Ceder's or other non-alcoholic options as back-up alternatives to spirits. We're really trying to develop this as a new category in itself. We have a clear explanation on the bottle, on the pack, on the website as to how you're supposed to serve the product.
We don't believe we need those names to explain what are products are. We are more what you would call botanical drinks; gin-inspired maybe but we are creating a new type of category. What's key is to explain to the consumer how you drink our product – which they understand pretty quickly as an adult premium cocktail – and then we can bring them the same kind of experience, just without the alcohol.
How well do you
really

know your competitors?

Access the most comprehensive Company Profiles on the market, powered by GlobalData. Save hours of research. Gain competitive edge.
Company Profile – free sample
Thank you!
Your download email will arrive shortly
Not ready to buy yet? Download a free sample
We are confident about the unique quality of our Company Profiles. However, we want you to make the most beneficial decision for your business, so we offer a free sample that you can download by submitting the below form
By GlobalData
JD: The current Ceder's range tilts more heavily towards imitating lighter spirits. Would you consider creating darker spirit alternatives in fast-growing categories e.g. a non-alcoholic Tequila or rum alternative?
SM: That's definitely something that we're looking into. We won't be creating new products just for the sake of it but if we feel there is demand. There's nothing I can share with you today but there's a lot in the pipeline.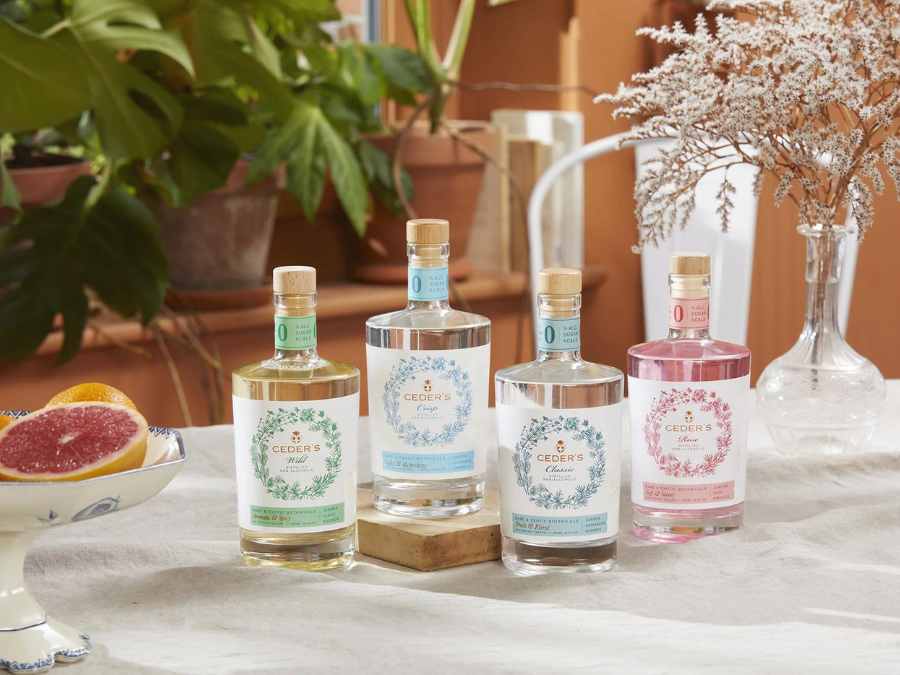 JD: Does Pernod Ricard have a view on creating non-alcoholic alternatives to its flagship brands, versus creating new-to-market non-alcoholic brands?
SM: We can see there's room for both [new brands and alcohol-free variants of existing brands] and we're definitely looking into potential non-alcoholic versions of our strategic international brands, which we don't have yet in the range, but there's also room for what we'd call new-to-world brands such as Ceder's. I cannot tell you which [strategic international brands] but we're looking at different options.
At Pernod Ricard, we're very, very careful on the quality of our products. If we come out with 0% versions of brands, it is more of a challenge because we're trying to be close to something that already exists. New-to-the-world brands are easier in a sense because we can go all out in terms of creating different tastes and profiles. Not all tastes are technically easy to create non-alcoholic versions of.
JD: What are the main logistical challenges you face when producing non-alcoholic spirits?
SM: The first challenges, before the logistical ones, are R&D ones. In terms of the production of non-alcoholic spirits, one of the challenges that I don't think is communicated enough is the fact you need specific production lines and hygiene levels that need to be very high since there is no alcohol in the product. It's something we are investing in, creating a new non-alcoholic specific production line in the south of France. We want to become a category leader and this is a very big investment on our side to accelerate in this category. We do also have a challenge in terms of shelf life, which is something we weren't used to managing in terms of storage and shipments.
From a logistical point of view… the category itself didn't really exist before, and so we have had to be very aware and very connected to the different rules and regulations. That's something we're very strict about to make sure we're being very clear on our packaging. So I guess the main logistical challenge is that this is all very new.
JD: In which markets does Pernod Ricard see the biggest opportunities for growth in alcohol-free?
SM: The key markets for us are the big spirits markets, which is maybe a bit counterintuitive. But a lot of the spirits drinkers are now those that are moderating. At first, it started with key moments like Dry January, Sober October, but now it is so much more than that. In spirits markets, consumers understand the concept of cocktails and the demand is there.
Other markets that are interesting are dry markets, where we are seeing a lot of demand for new-to-world non-alcoholic drinks because they want products that can bring them an adult cocktail experience. We have a lot of internal research being done on specific markets to make sure we approach them in the correct manner.
Asia is definitely a market that has been opening up more and more to non-alcoholics and that's definitely something I think we'll be seeing in the next year or two. Some big markets like Japan are very interested as the population becomes more and more interested in moderation and healthier alternatives.
JD: What is your view on the pricing structure of alcohol-free spirits? Should they be priced at an equivalent to their full-strength counterparts?
SM: It's a very pertinent question. It comes back to the approach and how we make these non-alcoholic spirits. We don't take alcoholic spirits and take out the alcohol. That's not what we do. We are creating a new, premium product that demands a lot of R&D and has very specific production requirements. These products are also often produced in lower quantities, in small batches, because it is still a niche category.
So there's all these elements that together at Pernod Ricard lead us to believe these products are not a back-up option for alcohol; they're premium quality products and are listed and priced at such. Ceder's, for example, is priced at EUR23 in Europe and that's the price we believe that represents the quality of the product.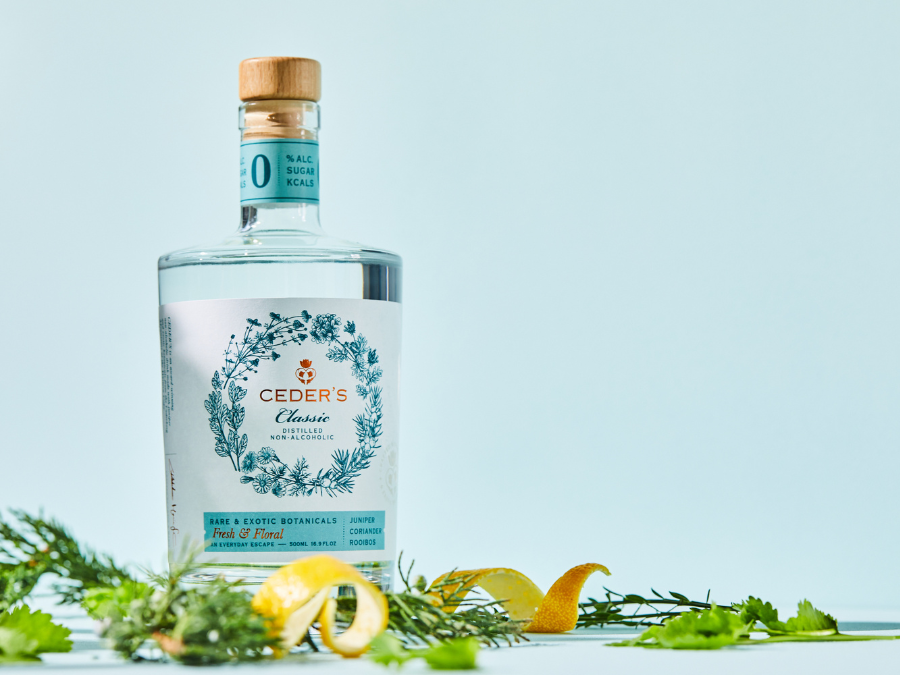 JD: Does Pernod Ricard have a target for how big it wants to be in alcohol-free?
SM: That's something we're working on right now and I'll be able to communicate that soon. I can't give you a specific number. What I can tell you though, is that as a group, our ambition is to be leaders in wine and spirits, and we're definitely going to be mirroring that in non-alcoholic spirits and non-alcoholic wine as well.
JD: What do you mean by being a "leader"? Will that be measured either as a percentage of total sales or in terms of share of the overall alcohol-free spirits market?
SM: I think there will be [targets for] both. There'll be both ways of looking at it. Definitely. We want to invest in this category and be leaders. There's a lot to come from Pernod Ricard on this side.
JD: What are Ceder's annual revenues at present?
SM: I don't have that detail to share with you now. Sorry.
JD: How big do you believe the market for no- and low-spirits can become?
SM: The non-alcoholic market is only at the beginning. Definitely, we have a lot of research and insight on that on our side. We can see that the estimations of the market keep increasing and being readjusted and there's huge opportunity in terms of converting and educating new consumers, and business opportunities in general.
In this category, we have a growing trend. We know it. We're all talking about it. There's going to be at some point, an inflection point and that is what is going to drive this market to become really huge.
JD: Is there a possibility of market saturation with the number of new entrants in the market?
SM: I don't think there's a limitation. The same way there's a lot of different options for gin or whisk(e)y or rum we can have a tonne of different options for non-alcoholic spirits. At some point, there will be a selection by consumers of the best-tasting products. I don't think we'll reach saturation and I think there's room for all, but taste and quality is going to be key. But at the moment we see more and more amazing products coming out and that is very exciting.