Our resident analyst, Ian Shackleton, is back for his regular look at the drinks industry from an investor's perspective. This month, Ian considers the recent turnaround at Carlsberg, what the third-quarter reporting season is set to look like and what drinks companies with maturing stock can take away from the events that have affected high-profile fund manager Neil Woodford.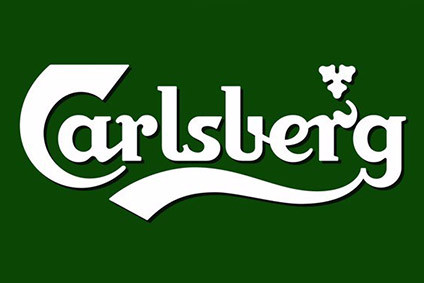 The best performing beer stock? Probably
So, what's been the best performing European beer stock over the last one-, three- and five-year periods? By a long chalk, Carlsberg takes the prize, with the share price up 30%, 57% and 83%, respectively, based on last week's close, well ahead of Heineken and Anheuser-Busch InBev.
This all appears to have been achieved very quietly. There has been no major M&A to speak of and the group has kept a relatively low profile in the media. And yet, every year since 2015 when the new CEO Cees t'Hart arrived, the company has either met or beaten analyst expectations by focusing on the basics of growing revenue and watching costs.
The momentum still looks to be good - last month, Carlsberg raised its full-year guidance just before its half-year results, leading to another step-up in the share price.
What a turnaround from where the company was in the years after 2008.
Timing is everything in M&A. Eleven years ago, Carlsberg and Heineken jointly bid for the brewer Scottish & Newcastle, with Carlsberg mainly taking the beer assets in Russia. Wrong time, wrong place. Not only did the newly-purchased business feel the effects of the 2008 market crash, but this was then followed by a major regulatory clampdown on beer in Russia (perhaps not coincidentally, the brewing industry was mainly owned by foreigners at this stage, which appeared to have minimal political influence locally).
The scale of the subsequent collapse in profits is frightening - back then, my analyst model showed Russia accounting for around half of Carlsberg's total profits. Looking at a few analyst models for this year, however, this looks to be getting down towards 15%.
If the company hadn't been protected by having a major 'friendly' shareholder in the Carlsberg Foundation, it's likely the group would have lost its independence as a result. But, recent momentum has been impressive. Asia has grown from around 10% to nearer a third of profits today, and the growth outlook in most markets here remains robust.
Perhaps, this is a good case study for how companies can create value for investors, despite some difficult market conditions, and long-term investors can be rewarded. Following the S&N purchase in 2008, I remember some of the previous management team talked of a target for the share price of DKK1000. The shares succeeded in hitting this target after the August results this year.
Finally.
Now, as every investment ad says, historic performance is no guarantee for the future, and investors can often get a bit wary after several good years. So, what's next? Valuation has moved up, with the company now at a premium price earnings ratio to peers (25x for 2019). The story may well evolve in future - having focused for several years on bringing debt down, I sense that acquisitions might become more material in future.
However, in a beer market where global size now appears to be less of an advantage and where a no-nonsense approach to management appears to work, you've got to feel that Carlsberg will (probably) continue to be a good performer in future.
Optimism from consumer companies…but the valuation needs it
Back in June, I mentioned the timings of investor conferences, which tend to take place in the gaps between company reporting cycles and can often provide a useful barometer for sentiment. September sees a major conference for consumer companies in the US, hosted by Barclays and aptly-called the 'Back-to-School' conference. This is often viewed as giving the mood for investors ahead of Q3 reporting, which will kick off (for most companies) in October.
I recently received a research note from Barclays summarising the conference presentations. The note concludes that the companies presenting "took on a decidedly more optimistic tone than we have heard in several years". Certainly sitting here in the UK, drowning in Brexit uncertainty, or even globally with trade wars still being threatened, I was surprised to read this.
Now, sell-side research notes always tend to the positive. After all, analysts always have a lot more 'Buy' recommendations than 'Sell' ratings and stockbrokers used to make a lot more money getting investors to buy shares (you can keep doing it) rather than selling them (only once).
Certainly, from what I hear and see, there are no dramatic issues for Q3 trading in the beverages world. But, you have only to look at the daily gyrations in stock prices to see that the investment industry has become quite jittery. In some ways, this is positive for most beverages and consumer companies, which are seen as defensive investments. Investors gravitate towards these companies when times are uncertain. At the same time, bond rates remain very low, making the average beverage company dividend yield of around 2% appear quite attractive.
However, I know that a number of investors are concerned that the valuation premium for beverages (25x price earnings ratio vs 13x for the market as a whole) has perhaps gone a bit too far. In the year-to-date, my stock of the year, Diageo, is up 22%, and I would admit that the current valuation of over 25x price earnings ratio is approaching 'Sell' territory. That said, with most of its earnings outside the UK, further sterling weakness would still be seen as positive Diageo, so I've no reason to change my view.
Overall, current beverages valuations can only remain intact if companies continue to deliver at least in line with market expectations.
Neil Woodford and a lesson for the whisky industry?
In the distant past, when I was a full-time analyst, I pitched research ideas to the fund manager Neil Woodford. I don't know what is his tipple of choice, though, so I can't advise you what to avoid. Joking aside, I attended a debate recently about the lessons to be learnt from Woodford, and there were a few thoughts that struck me as relevant for the spirits industry - whisky, in particular.
To recap, Woodford was a very successful fund manager with Invesco Perpetual before setting up his own firm. Things started to go wrong and in June any redemptions from the fund were blocked to allow him to reposition the investments. For what is an open fund that allows immediate redemptions, he seems to have created an asset mismatch by holding many unlisted and illiquid assets, which take some time to divest.
If you're a company selling spirits with a long maturation period, do you not face potentially similar risks? You may be distilling today and building up several years of stock for (hopefully) increased sales in many years to come. If the sales don't come through, though, you risk being left with stock that is worth less than the cost of production.
I did work in the Scotch industry briefly in the mid-1980s, when the category faced such a predicament. Since then, with one or two blips, we've had 30 years of good times, but history has a nasty habit of repeating itself. To reduce a surplus stock position in an industry like Scotch can take several years.
In some ways, accounting methodology has potentially hidden the problem, allowing maturing stocks to be included on the balance sheet as current assets rather than long-term assets. Certainly, most of them are unlikely to be utilised in the next 12 months. Could this be the next auditing scandal?
I would accept that the market capitalisation of companies is more like a closed than an open fund. The share price will adjust to allow trade between buyer and seller, so you can always get out (unless things get very bad and the shares are suspended - think, Conviviality).
When the going is good, asset mismatches are not a problem. As Woodford shows, and as many of us might have learnt from experience, too much Scotch could still give you a hangover.
---