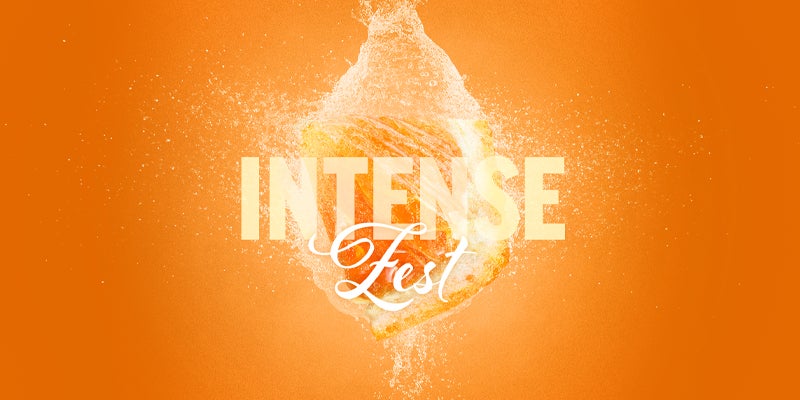 With a strong and established background in citrus, Treatt's capabilities, knowledge and techniques are internationally recognised and valued by those seeking the best quality products at scale. We provide everything from 100% natural citrus solutions from the named fruit to bespoke blends and price-stable synthetics.
Our 100% natural citrus products range from single folds to terpeneless solutions, including a series of folds in between. Our terpeneless single folded products involve very low agricultural residues as well as highly concentrated oils that capture authentic, true-to-fruit profiles that work brilliantly in beverage applications due to their enhanced solubility.
Commercial blends are also available, either readymade or tailored to a customer's specification. And, our experts also recover essences and aromas from the waters of evaporation when fresh-squeezed orange juice is concentrated. Enriched with natural orange fractions, we create impactful blends that impart a juicy, freshly squeezed profile to juice formulations.
Our people
We are proud to have some of the citrus industry's brightest minds serving our global customer base. With hundreds of years of collective expertise behind us, we live and breathe the citrus industry. Our passion is visible in every interaction with our people, who are committed to delivering solutions that far exceed customer expectation.
We love what we do and believe in teaming up with our customers to transform their project. Working across new product development, as well as efficient and effective matching, we take huge pride in solving our customers' problems, no matter how complex.
We also believe in sharing our expertise and knowledge, through webinars and training programmes, in order to empower our customers to make the right commercial decisions now, and in the future. This is why our expert team delivers training to the world's largest flavour and fragrance houses and consumer goods companies on a range of subjects. These have included everything from an introduction to fresh citrus production, understanding processing techniques and the impact on yields, to chemistry and composition masterclasses as well as detailed explorations of essential oil concentration and fractionation techniques.
Our practices
Our reputation as a trusted solutions provider has been earned over 130-years of delivering consistently high-quality ingredients in this increasingly challenging marketplace. Our role includes managing and mitigating global risk for our customers, which we take extremely seriously.
Our global procurement department has a dedicated citrus team, staffed by experts who ensure we're buying from the right sources, at the right time and at the best possible price.
We develop and maintain diverse, positive and long-term relationships with citrus growers and processors across over ten countries. By travelling and meeting the suppliers in our extensive network, we benefit from an invaluable first-hand account of market conditions, which we share with our customers and colleagues.
Our citrus products are manufactured in the UK and the US using sustainable and efficient processes that produce consistently high-quality results. By manufacturing our citrus products across multiple sites, we're able to provide our customers with an agile supply that can meet their needs.