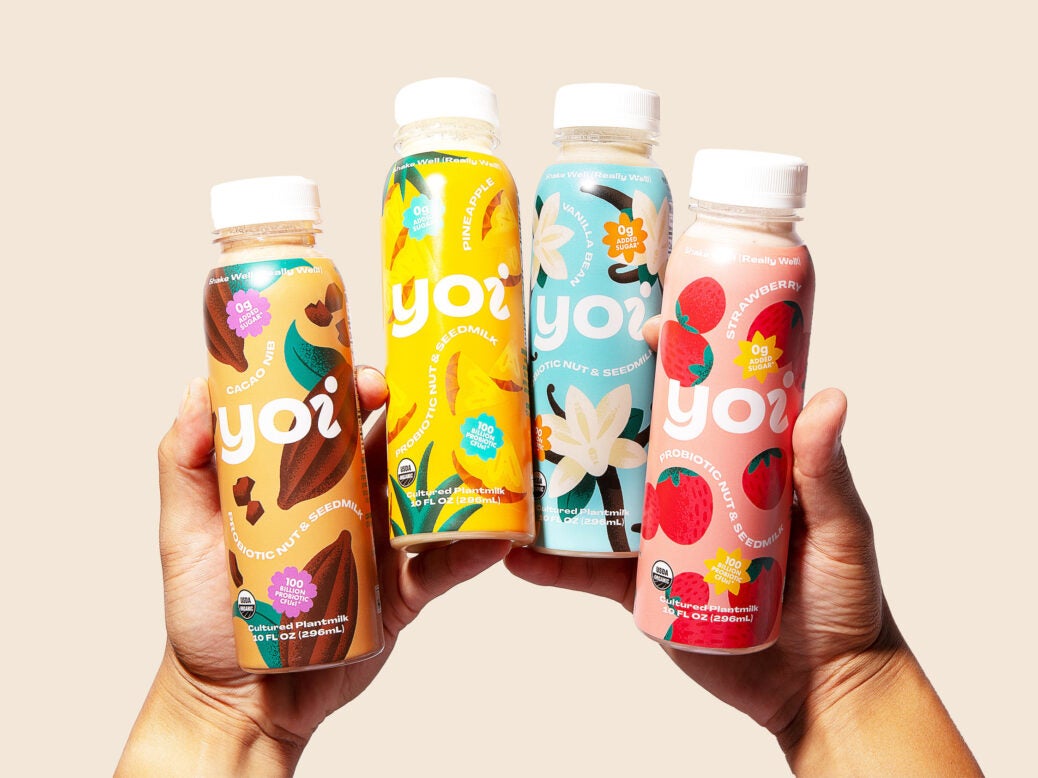 Category – Soft drinks, fermented beverages, plant-based
Available – From this month
Location – The US, selected retailers in the San Francisco Bay Area
Price – US$4.99 per 35cl bottle, US$8.99 per 65cl bottle
US start-up Yoi has launched a line of plant-based probiotic drinks.
Yoi Probiotic Nut and Seedmilks are made from compressing and fermenting ingredients including almonds, coconut and pumpkin seeds. The range, the first from Yoi, is available in Strawberry, Vanilla Bean, Pineapple and Cacao Nib flavours.
Yoi co-founders Tosh Nakagawa and Ellie Wells said they were inspired to start the company after witnessing the growing trend of plant-based food and vegan lifestyles.
"We saw the opportunity and thought, 'How can we apply our knowledge and experience in cultured dairy foods to create healthy and tasty plant-based cultured foods?'" Nakagawa said.
The company's name is taken from the Japanese word for 'good'.
Last month, PepsiCo released the fermented KeVita Prebiotic Shots range in the US.
Gen Z, personalisation and the future of functional drinks – Click here for a Just Drinks comment