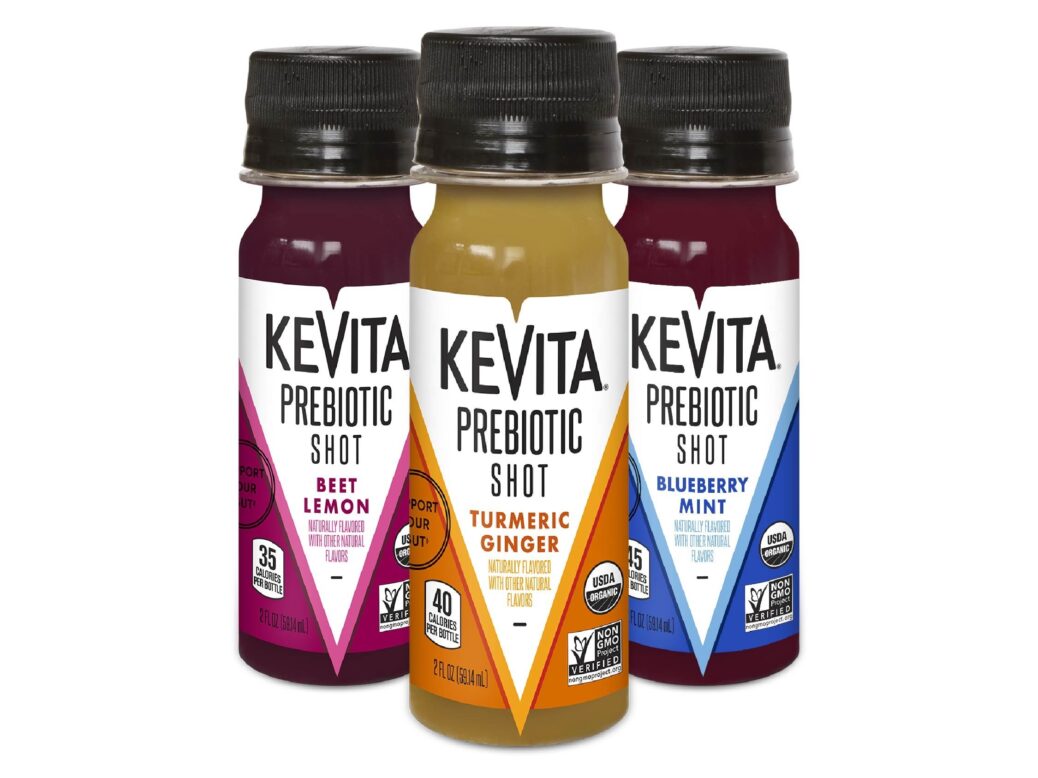 Category – Soft drinks, fermented beverages
Available – From this Summer
Location – The US, available from  grocery, drug, convenience and speciality food stores
Price – US$3.29 per 2oz bottle
PepsiCo has launched an on-the-go fermented beverage designed to promote gut health.
Hitting the US in the coming weeks. KeVita Prebiotic Shots is a three-strong range of water-kefir-culture drinks packaged in 2oz (5.9cl) bottles. Each bottle contains 3g of prebiotic fibre to support digestive health.
Prebiotics are the food that gut bacteria feeds on and a form of dietary fibre.
The three flavours in the new range are:
Beet Lemon
Blueberry Mint
Turmeric Ginger
"At KeVita, we're all about providing delicious functional drinks to fit a variety of taste preferences and lifestyles, which is why we're thrilled to add Prebiotic Shots to our roster," said Anup Shah, chief marketing officer for juice brands at PepsiCo Beverages North America. "As we head into summer, our consumers are looking for products that deliver on taste and provide functional benefits."
PepsiCo acquired KeVita in 2016. Starting out as a kombucha, the brand now boasts 24 flavours of Sparkling Probiotic Drink, Master Brew Kombucha and Apple Cider Vinegar Tonic.
KeVita – What has PepsiCo bought? – Click here for a Just Drinks focus from 2016