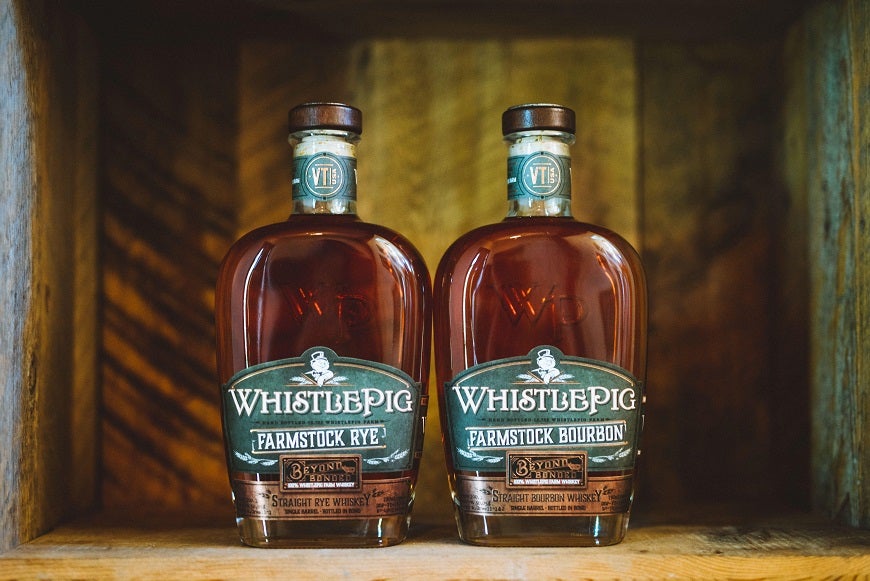 Category – Spirits, American whiskey, 50.05% abv
Available – From this month
Location – The US
Price – SRP of US$99.99 per 75cl bottle
FarmStock Beyond Bonded Rye and Bourbon are harvested, distilled, aged and bottled at the WhistlePig farm and distillery. Both whiskies are bottled at 100.1% proof, or 50.05% abv.
Consumers will be able to trace the farm-to-bottle journey of the whiskeys via a QR code on the labels. Each code reveals 30 facts about the individual whiskies including growing conditions, fermentation days and barrel specifications.
"Today's craft spirits drinkers, especially whiskey collectors, are incredibly knowledgeable and passionate about process," said WhistlePig CEO Jeff Kozak. "After working toward a 100% farm whiskey vision for more than a decade, our team is proud to invite WhistlePig fans to look under the hood at who, where, when and how our grain-to-glass whiskey is created, and to offer a one-of-a-kind experience from each barrel."
WhistlePig, which was founded in 2007, has recently come to the attention of a major international distiller. In December, Moët Hennessy bought an unspecified stake in the company with a view to expanding the company's international footprint.
Why whisky/whiskey can no longer ignore the allure of flavours – Click here for a Just Drinks comment