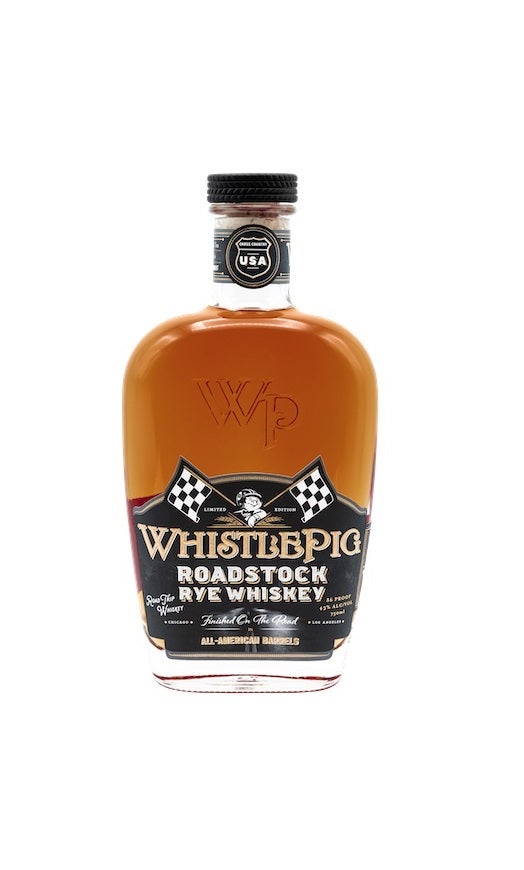 WhistlePig Rye Whiskey has joined a growing list of distillers to launch a brown spirit matured while in motion.
WhistlePig RoadStock Rye Whiskey has been part-finished in Bordeaux blend casks while being transported 3,000 miles from WhistlePig's home in Vermont to California on the back of an 18-wheeler truck. The whiskey was then transferred into beer barrels from Paso Robles-based Firestone Walker Brewing Co for the return trip.
WhistlePig said the 'Rolling Rickhouse' ensures an "incredible finish that could not be achieved any other way".
Distillery blender Megan Ireland added: "The individual wine and beer finishes are fantastic on their own, but the final finish is pure gold."
The 43%-abv RoadStock is released this month in the US with an SRP of US$72.99 per 75cl bottle.
Other distillers have rediscovered motion-based ageing, which was a part and parcel of transporting liquid in casks during the era of maritime trading. Last year, Camus Cognac lined up the release of a Cognac that spent almost 50 days at sea before maturing for a further year in the Caribbean.
In 2019, Pernod Ricard acquired Jefferson's Ocean, a Bourbon that is matured for an unspecified period at sea "on ships that cross the Equator up to two times, visit five continents and anchor at over 25 ports on average while sailing".
Why whisky/whiskey can no longer ignore the allure of flavours – Click here for a Just Drinks comment