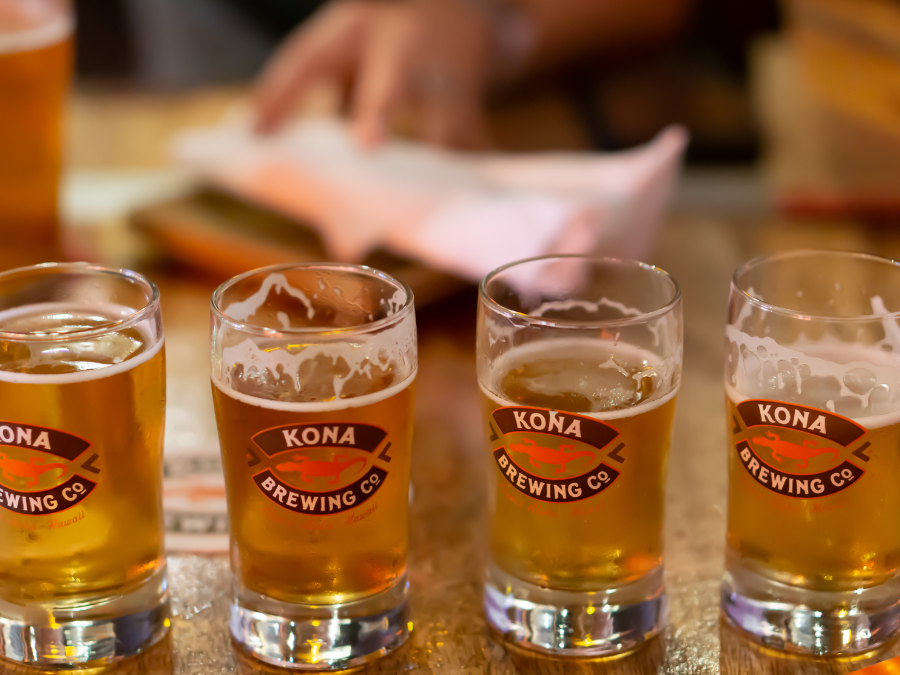 Anheuser-Busch InBev has launched a robust defence of the beer category, insisting the drink will "keep on reinventing itself" to stay relevant in the minds of US consumers.
Speaking to analysts after the Stella Artois brewer announced its Q3 results yesterday (27 October), Anheuser-Busch InBev chief financial officer Fernando Tennenbaum insisted that beer was resilient and the group remained committed to investing in the category, even as other products such as spirit-based RTDs continued to surge.
"The beer category is very resilient, and it's been proving this over the years," he said. "You look back in time across all types of economic environment. Even during the pandemic, we discussed at the time, the category remained resilient."
Turning specifically to the US, Tennenbaum added: "The industry in the US is not only resilient, but it is big, is profitable. It continues to premiumise and it is incredibly dynamic, right? So it's a market that keep on reinventing itself and proposing new ways for consumers to interact and to be with the industry.
"Of course, there is a lot of dynamics playing inside the industry. One of the dynamics is the emerging beyond space, flavoured beverage category… this brings more growth, growth for retailers, growth for wholesalers and growth for the beer players.
"Beer as an industry is incredibly relevant for our wholesalers, for our retailers, and they need to get behind as they do behind the industry and behind the players that invest and work to make this industry a better industry."
On the subject of how the A-B InBev was engaging with beer in the US, Tennenbaum said the Budweiser brewer was half way into a "multiyear investment increase" in its 'above core' brands including Kona, Estrella Jalisco, and Cutwater.
"In the first five years, we managed to stabilize the mainstream, and we got our above core portfolio from 27% to 41% of our revenues," he said. "We have brands that connect with Kona, Estrella Jalisco, Cutwater that position us much better for the growing parts of the industry. So the second half will be about going strong, investing more and accelerating growth".
In the first nine months of 2022, A-B InBev's total revenues grew by 11.5% versus the same period in 2021. On a per hectolitre basis, sales were up by 7.8%. Volumes were up by 3.3%.
Underlying profit was US$4.35bn, up from $4.29bn in the first nine months of 2021.
The company said it now expects its profit to rise by between 6% and 8% this year, from a previous range of 4% to 8%, which remains its medium-term outlook.