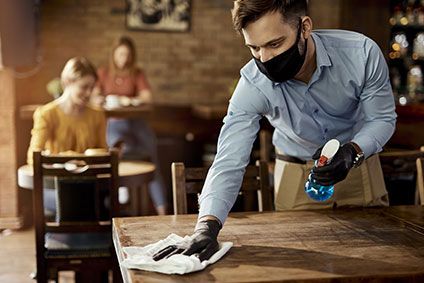 England's on-premise channel has been instructed to close its doors at 2200 every evening, as an uptick in COVID-19 cases prompts a partial restoration of lockdown measures in the country.
Prime Minister Boris Johnson confirmed today that pubs, bars and restaurants in England will have to close early from Thursday. In Wales, a 'local lockdown' strategy is in place, with on-premise outlets in selected areas having to cease trading at 200. Scotland, meanwhile, is expected to announce the reintroduction of some restrictions in the coming days.
Speaking today in the Houses of Parliament, the Prime Minister explained the thinking behind the introduction of the curfew: "What we've seen from the evidence is that the spread of the disease does tend to happen later at night after more alcohol has been consumed," Johnson said. "This is one way that we see of driving down the 'R' [rate of infection] without doing excessive economic damage and that's a balance we have to strike."
Following the announcement, two trade associations related to the on-premise channel warned that the move will hit operators hard at a time when they are working to recover from the three-month closures enforced earlier this year.
"Make no mistake, a 10pm curfew will devastate our sector during an already-challenging environment for pubs," said Emma McClarkin, the chief executive of the British Beer & Pub Association. "Pubs were struggling to break even before today and these latest restrictions will push some to breaking point. Removing a key trading hour on top of fragile consumer confidence and the reduced capacity pubs already face will put thousands more pubs and jobs at risk.
Ian Wright at the UK's Food & Drink Federation concurred with McClarkin. "These new restrictions on the UK's fragile hospitality and foodservice sector are a potentially fatal blow to manufacturers who specialise in supplying the hospitality sector," he said. "Many pubs and coffee shops will not be able to trade profitably under these new rules and will have to close again, with further threats from enforced closure due to local or national lockdowns."
Both the BBPA and the FDF called for the introduction of a category-specific furlough scheme for on-premise employees, with the BBPA also highlighting the need for an extension of VAT cuts, a business rates 'holiday' and a reduction in the rate of beer duty.
"Only a comprehensive support package like this will save thousands of pubs and many more pub jobs," McClarkin concluded.
"What we have right now is an unsustainable trading model"- just-drinks speaks to Emma McClarkin, chief executive of the British Beer & Pub Association