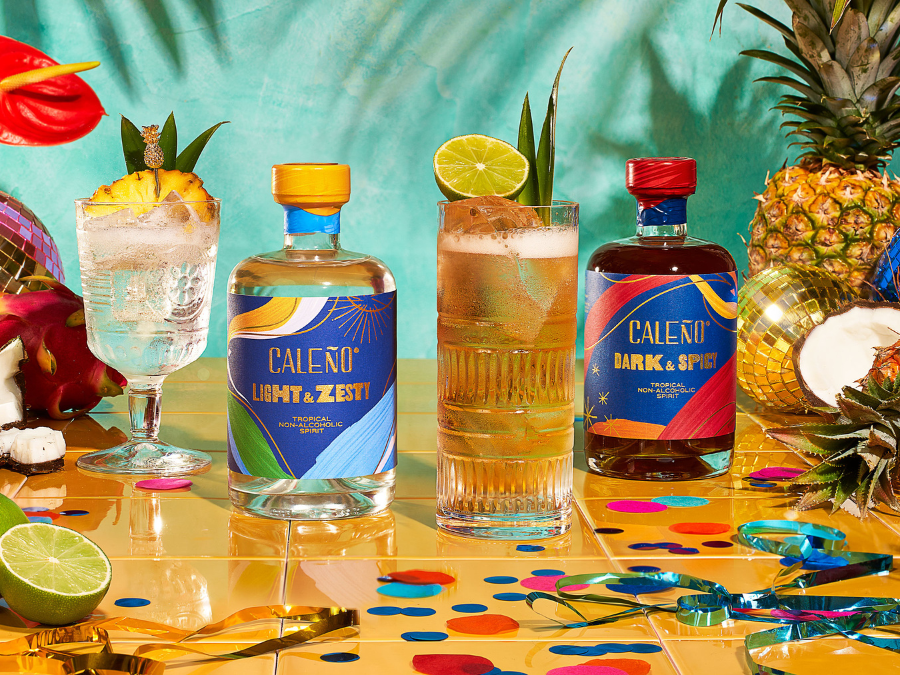 Non-alcoholic spirits brand Caleño has launched in Australia, adding the country to its export markets which include Europe, the US and the Middle East.
The UK brand will sell its two expressions – Dark & Spicy, a non-alcoholic spiced rum alternative, and Light & Zesty, an alternative to gin – through Australian national retailer Dan Murphy's. Both expressions are sugar-free, vegan-friendly and gluten-free.
The drinks brand, which was founded in 2018 by Ellie Webb, has self-reported growth of over 180% in the last three years.
The two expressions will retail nationwide through Australia both in Dan Murphy's stores and online for A$37.99 ($25.47) for a 500ml bottle. Pinnacle Drinks, a Sydney-based drinks importer, will import the Colombian-inspired drinks.
Webb commented of the launch: "With the ever-growing popularity of the no & low category in Australia, we saw a clear opportunity to work with Dan Murphy's and Pinnacle to bring Caleño directly to the Australian consumer."
She added: "We have recently launched Caleño in other territories such as Belgium, Italy, UAE and the US and they are already proving to be a huge hit and we are delighted to see it gain further momentum globally. We look forward to working with the team at Dan Murphy's to accelerate the growth of the brand in Australia."
Ray Chen, product innovation manager at Pinnacle Drinks, added: "We are very excited for the opportunity to exclusively import this award-winning brand in Australia, and to see it listed with Dan Murphy's.
"Australia is a very competitive market for non-alcoholic brands, as consumers are looking for new and interesting products in this space – Caleño fits the bill perfectly."
Speaking to Just Drinks in January, Webb discussed how consumer trends were driving the growth of the low-and no-alcohol segment.