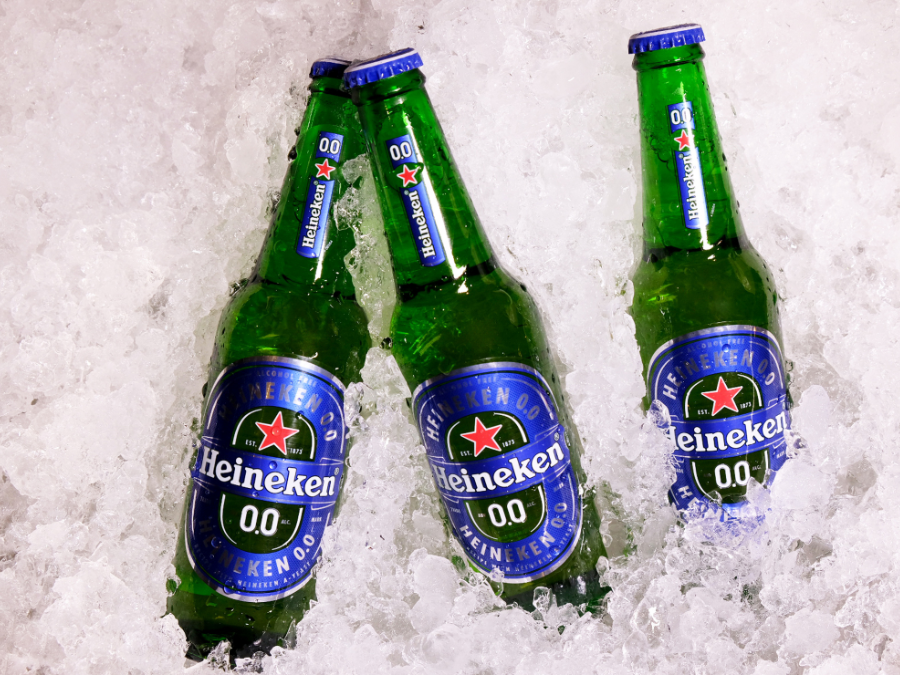 Industry bodies have reacted favourably to plans by the UK government to allow beers described as "alcohol-free" and "low-alcohol" to have a higher alcohol by volume (ABV) content.
The proposed amendments to current legislation – reported by The Times – would allow "no-alcohol" products to contain ABV of up to between 0.5 and 1% and "low-alcohol" beers to be up to 3% in strength. Presently, "no-alcohol" beer in the UK must be less than 0.05%, and "low-alcohol" beers can be up to 1.2%.
The move would bring the UK closer in line with other markets globally, including in the EU where "alcohol-free" products are allowed to contain up to 0.5% ABV.
Neil Walker, communications manager for the Society of Independent Brewers, said the move would reduce confusion for consumers and benefit British brewers.
"It is very positive news for British brewers that the descriptors around alcohol-free and low-alcohol will be updated to better match what is out in the market," he said. "There has been a huge boom in the number of great-tasting, lower-strength beers being brewed in the UK and these new rules should allow those beers to be more accurately labelled.
"Equally we have seen the rise of lower strength beers of around 2-3% ABV, sometimes referred to as 'table beers', which are by their very nature lower in alcohol and a really great choice for people who want to enjoy a great tasting beer whilst reducing their alcohol consumption overall."
Alcohol-free change to 0.5% "makes sense" – Club Soda
Laura Willoughby, co-founder of global mindful drinking movement Club Soda, said the move to confirm 0.5% as alcohol-free "makes sense" but warned talk of raising the limit to 1% could "scare a lot of people" and was not based on science.
"Customers and the alcohol-free drinks makers have always asked for clarity that 0.5% is considered alcohol-free like the rest of the world," she said. "At the moment, government guidance is confusing. 0.5% and below is a trace element of alcohol naturally occurring in many foods and drinks.
"Consumers need clear guidance on the level of alcohol in drinks that will impact them if they are driving, pregnant or avoiding alcohol. The science is clear on 0.5% ABV. Confirming this level as alcohol-free makes sense."
British charity and campaign group Alcohol Change UK said it supported the move to expand the definition of low-alcohol from 1.2% to 3% ABV, but stated a distinction between products of below 0.1% and those between 0.1-1% was needed "for both religious purposes and for pregnant women".
Alcohol Change UK CEO Richard Piper added: "It is essential that this 3% limit applies to all alcoholic drinks – beers, ciders, wines, spirits, etc. – and that the calls from some in the alcohol industry for the word 'low' to be allowed mean different levels of ABV for different drink types to be soundly rejected."
The proposals are believed to be ready to be published in a government white paper but are currently awaiting sign-off from the new Prime Minister, who will enter office in September. The Times reported that neither Liz Truss or Rishi Sunak – the two candidates to replace Boris Johnson – have raised objections to the move.
It is unclear whether the plans would roll out across the whole of the UK, or just in England, as much of health and social care policy is devolved to the Scottish Government, Welsh Government or Northern Ireland Executive.
Just Drinks has approached the Department of Health and Social Care for clarification and comment, but is yet to receive a response.
Interest in low and no-alcohol products has exploded in the UK in recent years, with the market for beers and ciders with a strength of 0.5% or under set to be worth US$290m this year, according to GlobalData. By 2027, this will have grown to US$515m, giving the segment a ten-year compound annual growth rate of 11.7% between 2018-2027.
Just Drinks presents: The Innovation in Non-Alcoholic Beverages Conference 2022