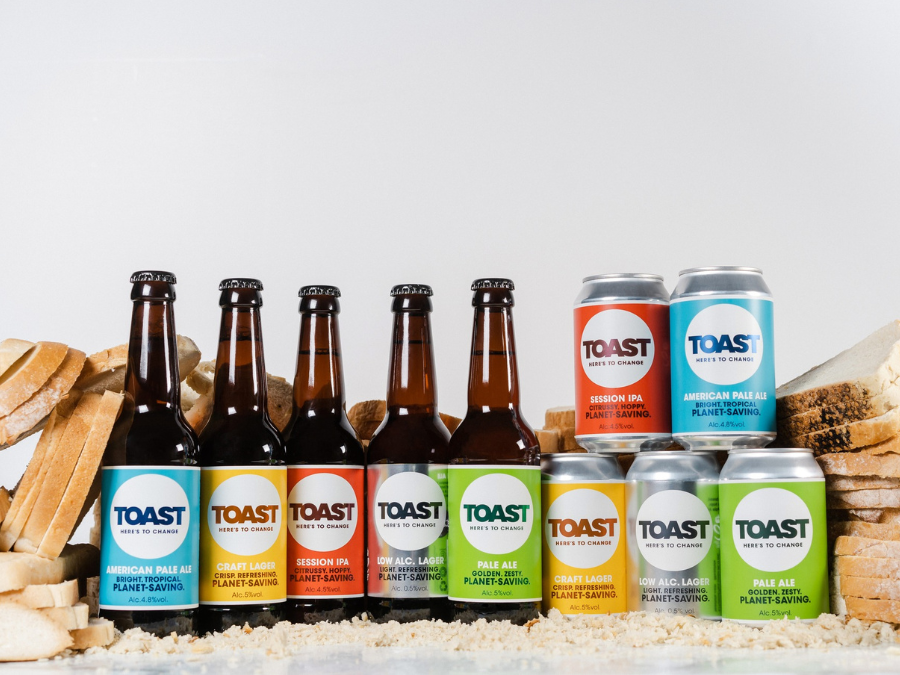 UK social enterprise brewery Toast Ale has raised GBP2m (US$2.46m) in a new fundraising round that has attracted investment from Heineken.
The funds will be used to "grow the positive impact" of the Toast Ale business, including scaling its partnerships with UK bakeries. Toast Ale uses surplus bread to make its beer.
The exact figure invested in the business by Heineken, and what equity the Dutch brewer has received in return, have not been disclosed. Toast described the Amstel owner as a "strategic investor," adding its role would involve "focusing on research and development, as part of the Dutch brewer's net-zero strategy".
Other investors in the fundraising round included the National Geographic Society and former Unilever boss Paul Polman.
As Toast Ale is a social enterprise business, shareholders are required to reinvest any capital gains on selling the shares they own in the company. Investors also do not receive dividends, as all Toast's profits go to charity.
Since being founded in 2016, Toast Ale claims to have helped to upcycle 2.9 million slices of surplus bread, working with bakeries and sandwich manufacturers in the UK to create its beers.
It has also collaborated with 86 breweries, with the aim of widening the use of surplus bread in brewing.
Louisa Ziane, co-founder and chief operating officer at Toast Ale, said: "We set out with a mission to brew great beers and spread big ideas that can change the world, and are proud of the positive impact we have.
"Collaboration has always been key to our strategy for achieving change, and we're excited to be able to scale our work to support bakeries and breweries to embrace the circular economy."
Magne Setnes, chief supply chain officer at Heineken, added: "We have an ambition to reach net-zero carbon emissions in our production by 2030 and our full value chain by 2040.
"We believe achieving these ambitions requires working in partnerships that can scale innovation and research to develop best practices.
"We are delighted to collaborate with Toast, it is through our collective effort that we can achieve our shared goals, scaling our positive contribution and limiting our negative impacts on the environment. Like Toast, our ambition is to maximise the circulatory of all our products, in other words move from take-make-waste to reduce-reuse-recycle."
2023 outlook – pockets of positivity in an otherwise pessimistic beer landscape