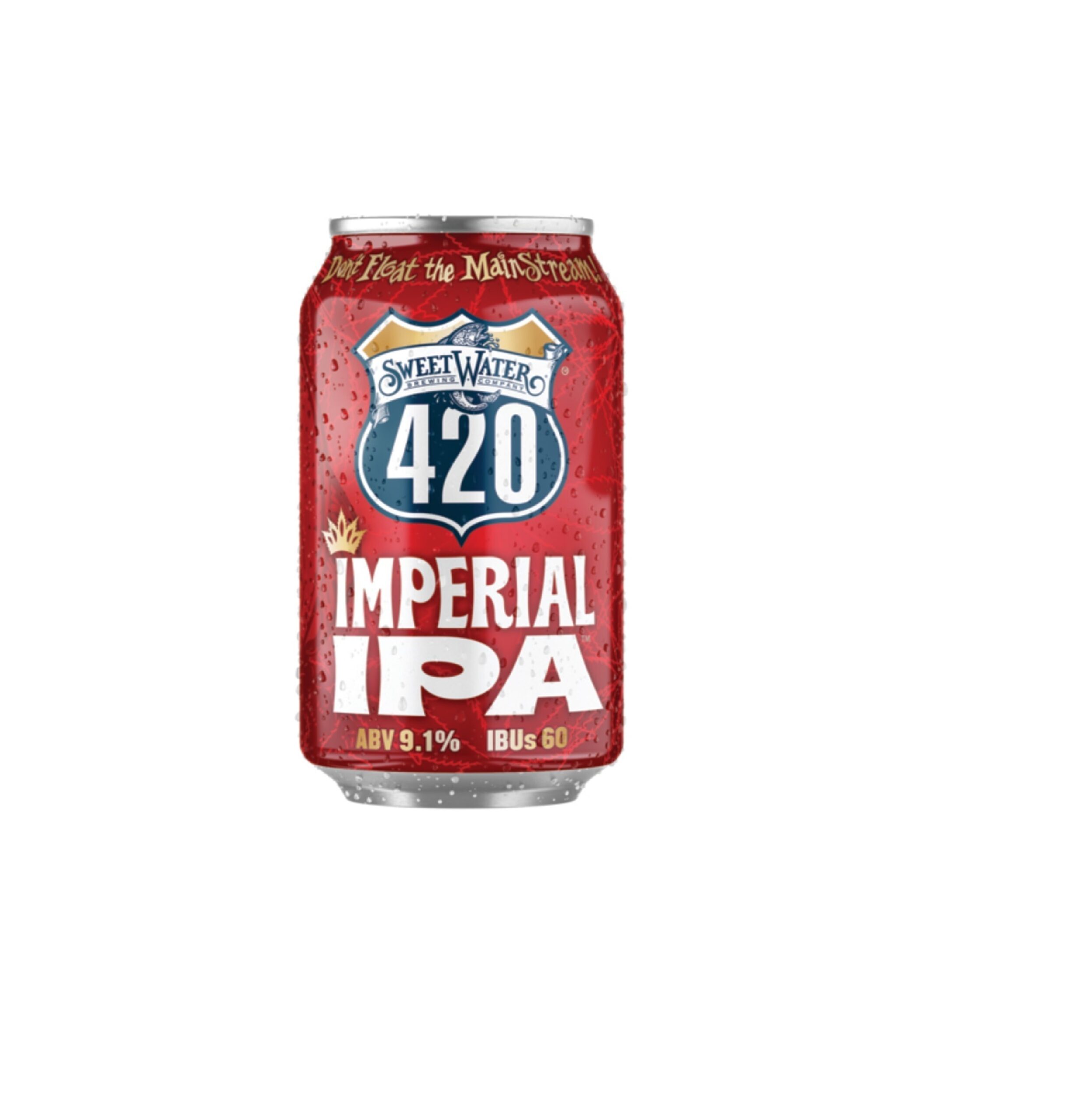 Category – Beer, 9.1% abv
Available – From this month
Location – The US, available to both on- and off-premise outlets
Price – Not disclosed
Tilray has released the first extension from Sweetwater Brewing Co's 420 beer brand.
The 420 Imperial IPA is available now across the US in draft format for the on-premise and in 12oz six- and 12-can packs in selected off-premise retailers. The beer joins 420 Extra Pale Ale, which is approaching its 25th anniversary.
"This heady new brew leverages one of the most coveted innuendos and bar calls in craft, but delivers a new bigger, bolder IPA style," said Sweetwater CMO Brian Miesieski.
Sweetwater has also launched 710 Hazy Double IPA – a 7.5% beer from the brand's 'Dank Tank' series – across the US off-premise.
Tilray, which is also the cannabis partner of Anheuser-Busch InBev, inherited Sweetwater through its merger last year with fellow Canadian cannabis producer Aphira. Last month, the company launched a cannabis-free beer made in a JV between Sweetwater and Tilray-owned cannabis producer, Broken Coast.
Why brewers must not overlook their wider responsibilities in race for sales – Click here for a Just Drinks comment