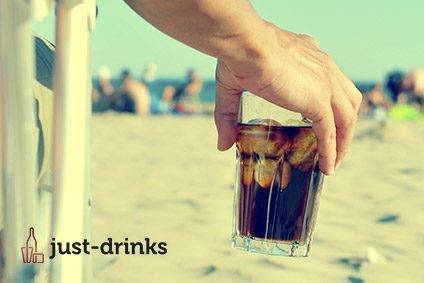 Here's a round-up of this week's top stories in the global soft drinks & bottled water categories. We also have similar round-ups for beer & cider and spirits & wine.
When Monster Beverage Corp offloaded a minority share to The Coca-Cola Co last year, one of the main benefits forecast was enlarged access to the soft drinks giant's unparalleled global distribution network.
Bottled water looks set to overtake soda as the number one soft drink choice in the US. Here, Ray Rowlands examines how the global bottled water market has developed and how it will continue to evolve.
Cost savings have propelled first-half profits for Coca-Cola HBC as the company confirmed its return to form.
Coca-Cola HBC released its first-half results with organic sales and profits up despite flat volumes. Here, just-drinks takes a closer look at the company's performance by region in the six months to 1 July.
Refresco Group has reported flat sales and volumes for the first six months of the year, blaming poor weather in Europe.
The British soft drinks industry has warned that the UK sugar tax could cost the country up to 4,000 jobs.
PepsiCo is taking "crafted" soft drinks range Stubborn Soda to US shelves as it expands the brand into major retail outlets.
Fever-Tree has added a Madagascan Cola to its line-up of mixers. The product joins Ginger Beer and Ginger Ale in the company's portfolio of products to be paired with dark spirits.