Bottled water looks set to overtake soda as the number one soft drink choice in the US. Here, Ray Rowlands examines how the global bottled water market has developed and how it will continue to evolve.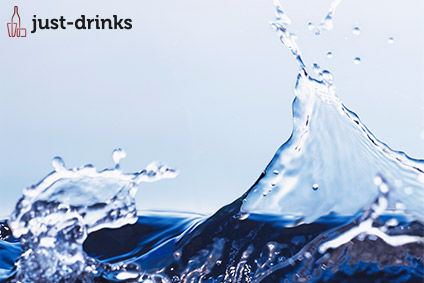 Well it has finally made the headlines - according to reports quoting figures from Euromonitor, bottled water is on target to outsell soda in the US this year. No real surprise there. Sodas have been losing favour with the North Americans for quite a while now - per capita consumption peaked over a decade ago and actual volumes have been dropping year on year ever since. Bottled water, on the other hand, has followed an opposing path. Each year has seen consumption climb, driven by an ever-growing number of consumers looking for more natural beverages as a source of 'healthy hydration'. Tap, or should I say faucet, water doesn't match up to the job, it seems. But it's not just in the US where bottled water is building an unshakable following - it is also close to taking the lead from soda on the global stage, though at this level, sodas are still taking on volume.
Flavours
As the bottled water category has grown, so it has transformed. We are not just talking about plain water any more, not even still versus sparking -flavoured waters are now pretty big business. Led by the Volvic range (Touch of Fruit and Juiced), category volumes in the UK alone are now estimated at well over 400m litres, and growing at a rate of knots. Still varieties provide a tastier alternative to plain water. Meanwhile, sparkling flavoured waters are often drunk as direct substitutes to soda, being seen to offer many of the same attributes, but without the calories, or the negative issues associated with artificial sweeteners. However, a number of these products actually do contain sugar or other sweeteners, though many unsuspecting consumers are unaware of the fact.
Functional
To meet the additional consumer demand for functionality, the bottled water market has also taken on an additional dimension, in the form of functional enhancements, with products enriched with ingredients to achieve specific health benefits. Take Coca-Cola Co's Glaceau Vitaminwater, which covers a range of flavoured variants containing added vitamins and minerals. The brand is actually something of a pioneer. It was developed in the 1990s and by 2002 it was the best selling functionally-enhanced water brand in the US. It still remains a big hit today, selling around a billion litres in its homeland alone. Such success has attracted the usual 'wannabes', some not without similar success. Competitors include Mizone (Danone), Propel Fitness Water (PepsiCo), and Hartwall Novelle Plus (Royal Unibrew), to name but a few. Globally speaking, the enhanced bottled water market is of a similar size to flavoured water.
Exotic
But consumer tastes are now becoming more exotic. The latest phase in market evolution centres on water source. Initially there were three main types of water – table, mineral and spring. Being cheaper, table water, including bottled tap and other processed water, remains globally dominant. Mineral water, coming from an underground spring and containing naturally occurring minerals, is a close second. Spring water, which is pure water derived from an underground source, but without mineral content, lies third.
No longer satisfied with these, seemingly acceptable options, a whole new raft of water types is entering the market. Tree water is one such contender. Take, for instance, birch water, tapped straight from the tree via an inserted tube. There's nothing new about birch water, which is a traditional drink in parts of Canada, China and Eastern Europe. However, only recently has it really taken on commercial proportions, albeit on a small scale. What's more, it doesn't come cheap. A quarter litre bottle of Sibberi Birch Water retails in the UK for over GBP2 (US$2.60). A two-litre bottle of Evian only costs GBP0.90. But then you are paying for the mystic and the fact that birch trees can only be bled for a few weeks each year.
Sibberi is one of the better-known suppliers of birch water in the UK. They also sell maple water, which is extracted in a similar fashion and, since May this year, bamboo water. The company claims that its birch water has four times less sugar than coconut water, which is a neat marketing ploy. I never realised trees produced sugar but then I suppose some must, after all, we don't just get maple tree water, said to be high in magnesium, but also maple syrup. Meanwhile, bamboo water is reputed to be a natural source of silica, which is good for the skin and hair. But this new wave of waters does not stop at tree juice. Not forgetting coconut, other fringe players include artichoke water, cactus water and probably cucumber water as well. If the last one isn't actually commercially available yet, I'm sure it soon will be.
And so, a whole new sub-category of bottled water is forming, though it is still very early days. Many of these products claim they are low calorie and free of artificial colours or added sugar, which is, of course, just what today's health absorbed consumer wants to hear. But then, the same can be said for plain old unflavoured bottled water or, when you get right down to it, tap water as well. At the end of the day, it all comes down to personal preference.
Whether these recent arrivals ever go truly mainstream, or are just another passing fad, only the waters of time will tell.
---