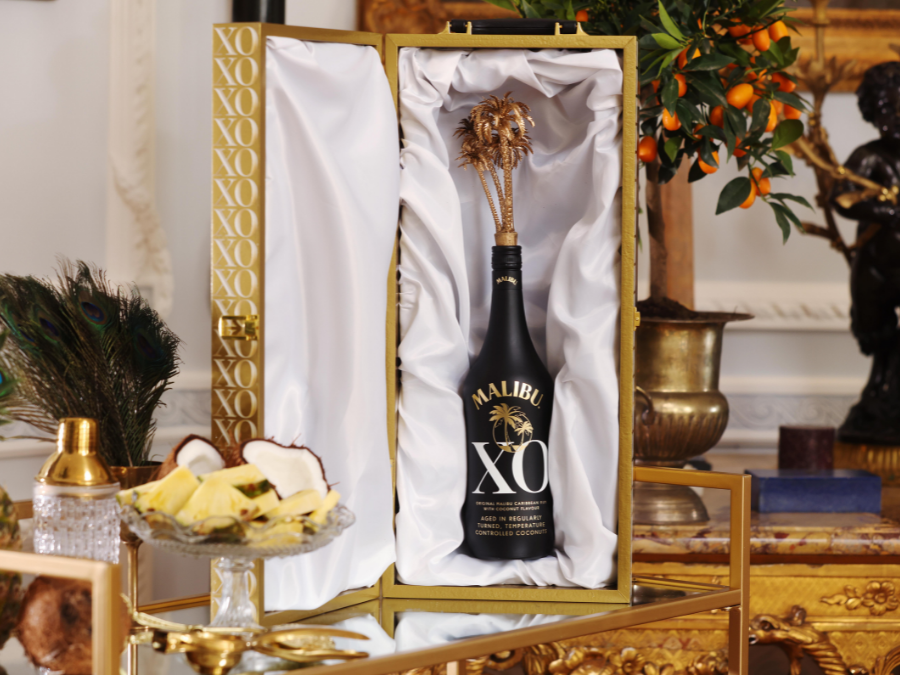 Pernod Ricard's Malibu XO
Who hasn't sipped on a glass of coconut-flavoured liqueur and thought: "You know what? This could really benefit from a bit of time and cellaring?" With the latest creation from its Malibu brand, Pernod Ricard has answered our collective prayers, with a super-premium edition of its flagship aged inside coconuts for 12 years.
The UK division of the spirits giant says just 100 bottles of this collectors' item are available and has even teamed up with Mark-Francis Vandelli from reality TV show 'Made In Chelsea', to promote the launch.
Fuller, Smith & Turner's Chocolate beer glass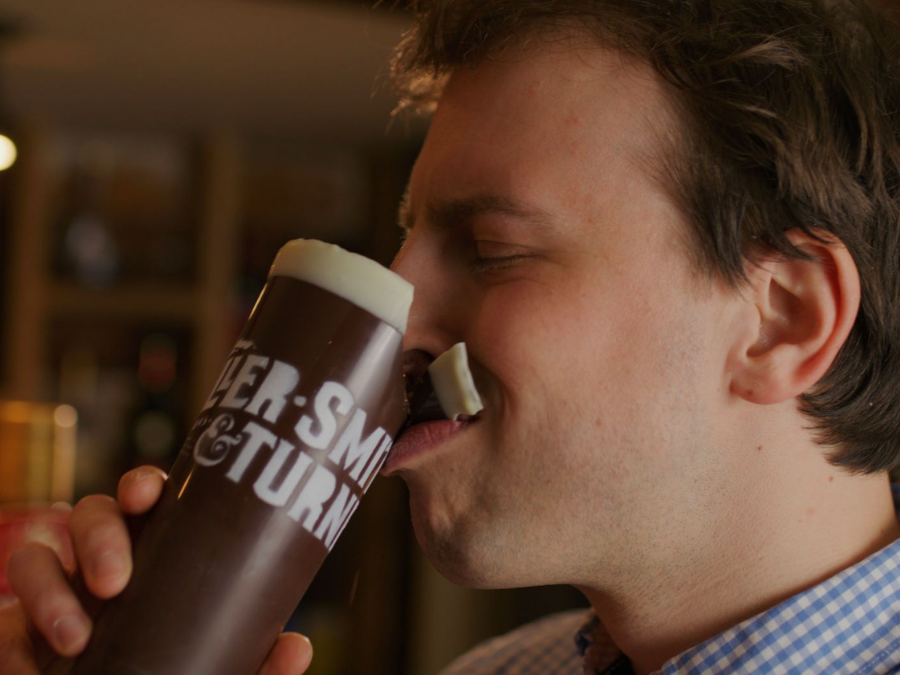 In a beery-twist on the concept of a chocolate teapot, pub chain operator Fuller, Smith & Turner has created a chocolate pint glass formed of milk and white chocolate made by chocolatier Chris Zammit and available for a limited time in its outlets.
No word yet on how long these edible pint glasses will hold up in the beer garden once the sun starts shining …
Nothern Monk and Potts Partnership's Beer Stock
Leeds-based craft brewer Northern Monk has a novel innovations rap sheet most beverage brand owners can only dream of. In years gone by, the brewer has teamed up with Auntie Bessies to create a 'roast dinner' beer and a jam roly-poly pale ale, with crisp manufacturer Seabrook to make a 'prawn cocktail' sour and with UK movie distribution company Tribal Films to release a beer based on the film 'Sharknado'.
This time out, they've upped the ante and dropped a duo of gravy-inspired beers (Beef stock imperial stout, anyone?) in collaboration with canned stock producer Potts Partnership.
MYXD cocktails for pets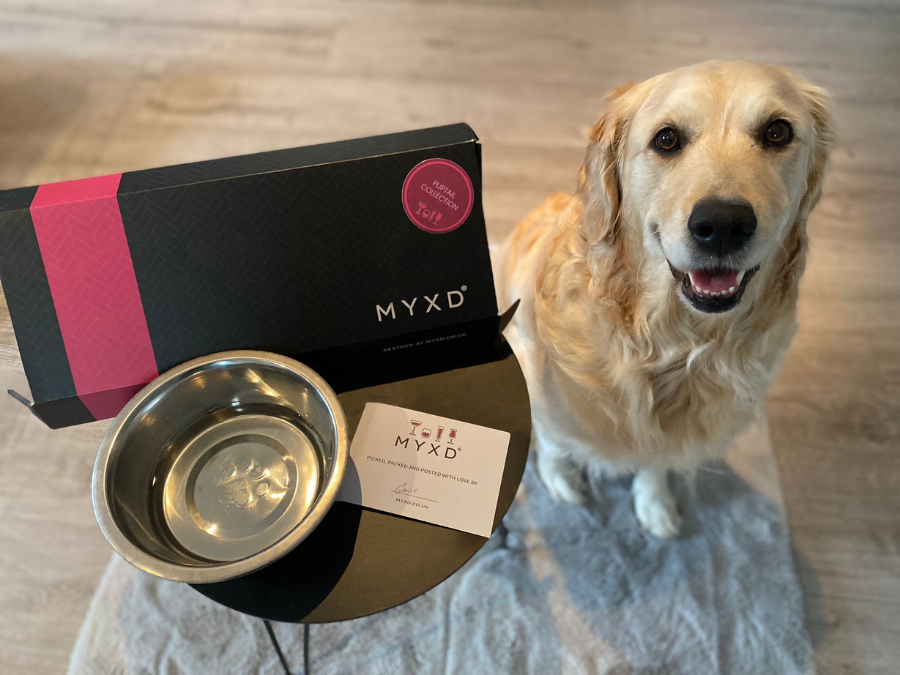 Cru Holdings has teased the 'launch' of a range of pet-friendly cocktails from its UK home delivery cocktail company MYXD. The alcohol-free line features pet-inspired takes on all your cocktail favourites, including A Kitty Kat Kosmo, An Old Fashioned Rover and P*star Pooch.
According to the brand, the drinks have been designed in conjunction with pet nutritionist Olaf Sporli, who has identified key flavour combinations that are nutritious and guaranteed to keep your pets happy.
Wild Beer Co's The McBeer Case
Staying in the UK and Wild Beer Co has announced the release of four beers based on the classic cheeseburger, including a Tomato Tipple sliced sour and a Twerkin Gherkin pickled IPA.