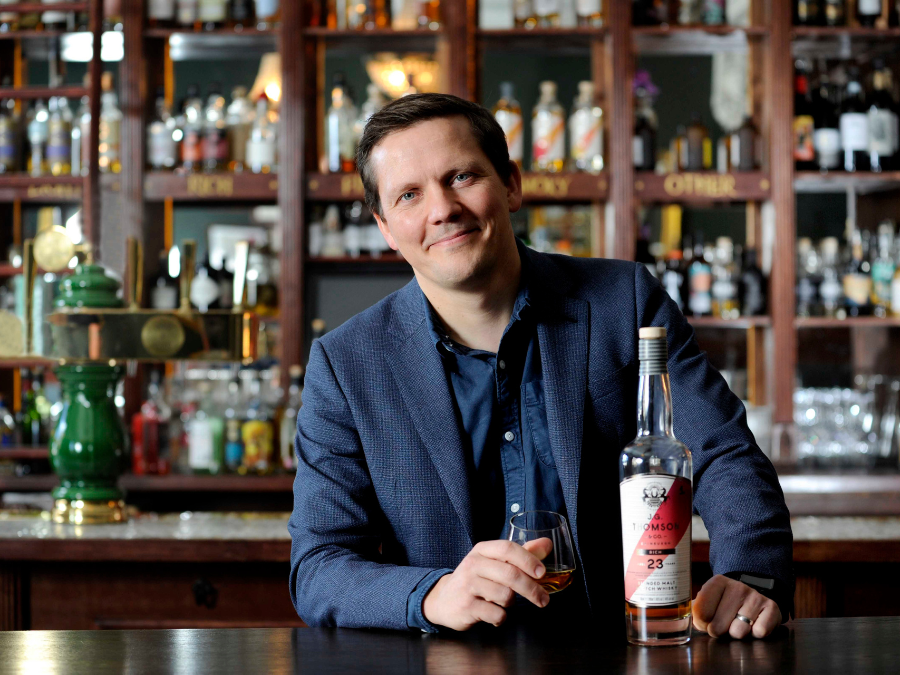 The Artisanal Spirits Company (ASC) has announced a change in its leadership, with managing director David Ridley stepping down and CFO Andrew Dane becoming the company's first CEO.
Ridley leaves his position after six years as managing director for The Scotch Malt Whisky Society (SMWS) owner, a period in which the company listed on the London Stock Exchange.
Dane will ascend to the newly-created role of CEO with immediate effect, with group financial controller Billy McCarter temporarily stepping in as interim CFO while a replacement is sought.
"ASC is fortunate to have a strong and able successor in Andrew Dane and the Board has confidence in his readiness and capability as CEO," chairman Mark Hunter said. "Since joining in 2020, Andrew has demonstrated strong operational and commercial credentials in addition to his proven financial skillset. He knows the business and ASC's wider market structure well and has been instrumental in developing and implementing the group's growth strategy in conjunction with the wider executive team.
"These qualities equip him well to provide continued leadership as ASC progresses its stated strategy to unlock its significant future growth opportunity."
ASC announced the changes alongside an unaudited trading update for the financial year ended 31 December 2022. The company's finalised full-year results will follow in March.
The group said it expected to see revenues exceed GBP21.6m (US$26.8m). With ASC recording FY2021 revenues of GBP18.2m, the forecast results would represent revenue growth in excess of 20%.
The Edinburgh-based firm said membership of SMWS had grown by approximately 12% in 2022, reaching circa 37,000 members at the year end.
Masterton Bond, the group's multi-purpose supply chain facility, became operational in 2022. The Glasgow site will provide production, cask storage, fulfilment and distribution of ASC's whisky and other spirit stock. ASC said it anticipates the facility improving its operating margins by circa 2%.
The group also signed an inaugural franchise agreement in South Korea and a new partnership with Drinks Alliance in Malaysia in 2022.
An update on the group's American whiskey proposition will be made alongside its full-year results.
Hunter added: "We have invested simultaneously in additional whisky stocks which continue to appreciate, and in advancing our infrastructure and global reach through the development of our Masterton Bond multi-purpose supply chain facility and, most recently, new distribution capability in South Korea and Malaysia.
"Looking forward, the investments we have made in 2022 will enhance the business this year and beyond."
Sahill Shan, an equity analyst covering The Artisanal Spirits Company with Singer Capital Markets, responded positively to the update from the group.
"Today's ahead-of-expectations year-end update caps off another year of strategic, operational and financial delivery," Shan wrote in a note to clients. "Revenue is 2% ahead of our forecast resulting in 20% y/y growth, membership is up 12% and retention maintained at a high 77%.
"The other main news today is the departure of the MD, David Ridley. However, he leaves Artisanal in a strong position and we view the appointment of Andrew Dane as his successor positively. He has an excellent grasp of the business and we back him to drive the next leg of growth. We make no notable forecast changes today.
"Overall, there is a lot we like about Artisanal – it has an unblemished track record, hallmarks which align it to primary spirits producers, an appreciating asset and an omni-channel proposition which is geographically diversified."
2023 outlook – aged spirits can steer through testing waters