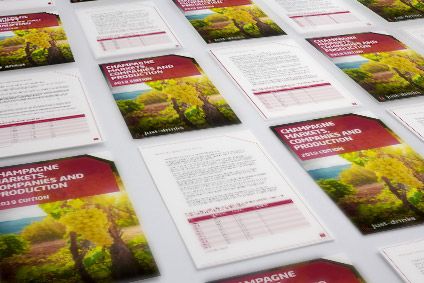 The best strategy for growth in Champagne lies in value creation, rather than the pursuit of greater sales volumes, as the category continues to expand its global footprint and reduce reliance on its dominant home market.
The just-drinks Champagne Report 2019, published this week, cites Comité Champagne figures showing global shipments in 2018 fell by 1.8% to just under 302m bottles. The dip marks the lowest level since the global economic crisis a decade ago.
Value continued to build, however, rising 0.3% last year to a new record of EUR4.9bn (US$5.5bn).
Significantly, export shipments – 154.8m bottles – overtook domestic shipments – 147m – for the first time in more than a century. This growing international success has been constructed on expanding sales in high-value markets such as the US, Japan, Australia and Greater China.
Nonetheless, there are concerns about falling sales in some of Champagne's traditional markets, such as Germany and the UK. France, meanwhile, is in long-term decline – a situation exacerbated by social unrest and the activities of the 'gilets jaunes' protesters towards the end of 2018.
There are also worries about continued increases in grape prices – up more than 3% to an average of EUR6.20 (US$7) per kilogramme in 2018 – and the possible knock-on effects on final consumer pricing.
The price hikes reflect continued strong demand for high-quality grapes – much of it driven by Moët Hennessy, which continues to be the industry's dominant player thanks to brands such as Moët, Veuve Clicquot, Dom Pérignon and Krug.
Champagne markets, companies and production – Click here for details on just-drinks' latest research