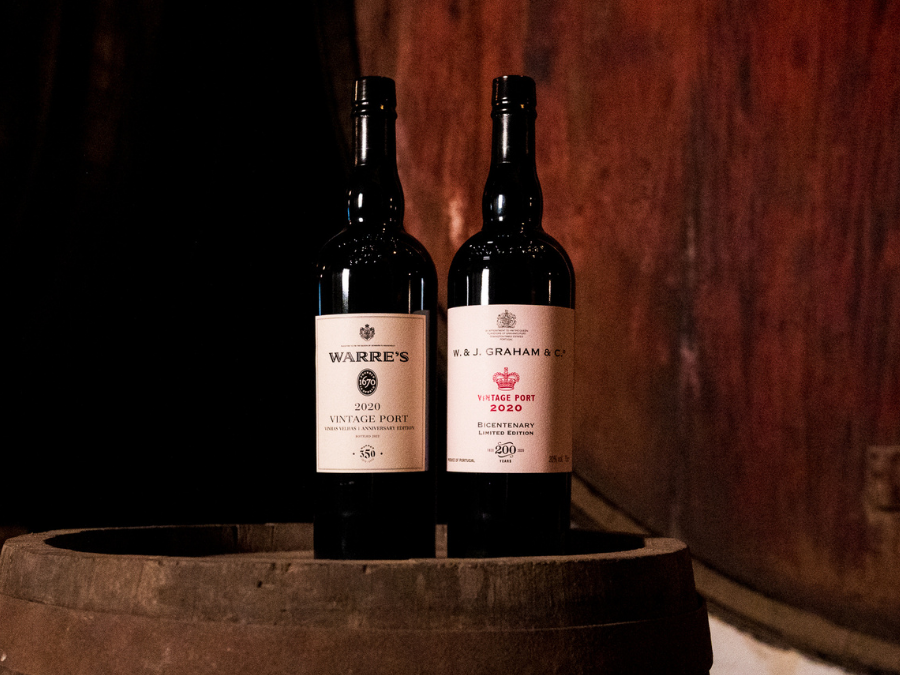 Symington Family Brands has announced the release of two bottlings from its Graham's and Warre's brands to mark the 200th and 350th anniversaries of the respective Port houses.
The pair comprises Graham's 2020 Bicentenary Edition and Warre's 2020 Vinhas Velhas 350th Anniversary Edition. The two Ports have been made using grapes from mixed vines on the Symington family estates in Portugal's Douro Valley and are limited to 3,000 and 2,400 bottles, respectively.
Both will be available in commemorative wooden cases of 3 x 75cl bottles. An SRP for either product was not immediately available.
"2020 was an especially challenging year in the Douro," said Symington's head winemaker, Charles Symington. "The region saw record heatwaves, which substantially reduced yields compared to our initial forecasts – around 40% down. Grape varieties that usually ripen sequentially needed to be picked at the same time.
"We adapted to the conditions and picked parcels by their altitude and co-fermented select varieties together, producing incredibly complex and concentrated wines."
Last year, Symington added to its Graham's brand's 'Blend' series with the introduction of No. 12 Ruby Port. Unlike many ruby-style Ports, Blend No. 12 was not aged in oak and was bottled young to maximise concentration and flavour.
How COVID-19 reshaped the wine landscape forever – Click here for a Just Drinks comment