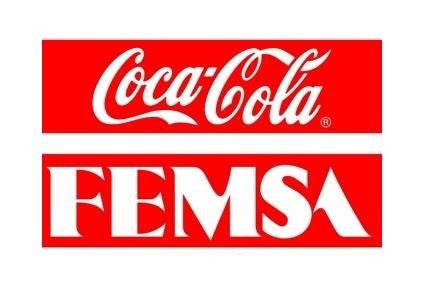 First-quarter sales rise 5.4% to MXN44.69bn (US$2.25bn)
On corresponding quarter – to end of March – in 2019, sales dip 3.4%
Coca-Cola FEMSA has built on its strong finish to 2020 with a mid-single-digit sales lift from the first quarter of 2021.
The company, which operates in ten Latin American markets, saw its top-line climb 5.4% in the three months to the end of March, an improvement on the 1.9% lift recorded in last year's final quarter. The impact of the pandemic continues, however, highlighted by the 3.4% sales decline compared to the same period in 2019.
On a regional basis, Coca-Cola FEMSA's 'Mexico & Central America' division was steady, growing its sales by 1.8%. The performance was credited to the double-digit volumes increase – +19% – in Guatemala, while the bottler's domestic Mexican market slipped in volume terms by 2.7%. Down in 'South America', comprising Argentina, Brazil, Colombia and Uruguay, sales jumped 11% as the former three markets all delivered volumes lifts. Argentina earned the most plaudits, growing volumes by 20.9%.
Turning to the 'volumes by category' numbers, the group's 'sparkling' portfolio was up 3%, again thanks to South America. Volumes of 'water', however, tumbled in the quarter by 19.2%, echoing the wider soft drinks consumer trend away from packaged water during the pandemic.
Overall volumes were flat, inching up 0.9% – 'Sparkling' accounted for approaching 79% of group volumes over the three months.
CEO John Santa Maria
"For the first quarter of 2021, we were able to deliver volume … growth despite navigating what is still a very dynamic environment.
"In Mexico and Central America, we delivered top-line growth thanks to our revenue management initiatives, coupled with solid volumes from Guatemala and a volume recovery in Costa Rica and Nicaragua. In South America, we … are encouraged by the volume growth achieved in Brazil, despite substantial mobility restrictions during the quarter, as key Colombia and Argentina markets accelerated.
"For 2021, we expect a year of recovery and important advances across all of our strategic fronts. Our COVID-19 mitigation actions will continue to be guided by the successful framework we implemented during 2020; all  while we redouble our effort to become a … digital interconnected commercial beverage platform … ."
To view Coca-Cola FEMSA's official Q1 results announcement, click here.
Are hard seltzers paving the way for 'soft seltzers'? – Click here for a just-drinks comment