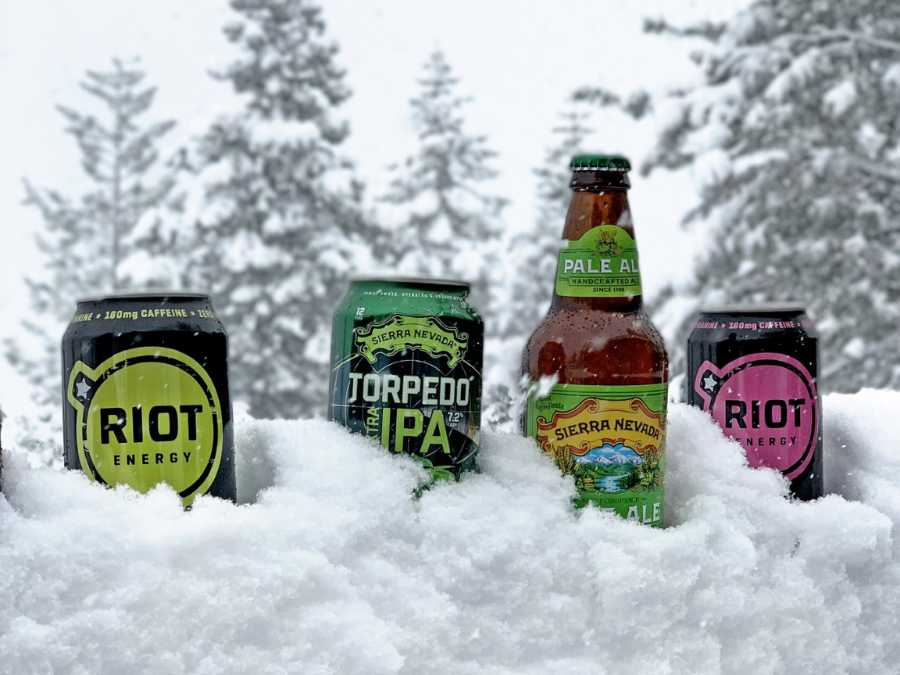 US craft brewer Sierra Nevada Brewing Co. has made a minority investment in better-for-you energy drinks brand Riot Energy.
The deal will see the third-largest craft brewer in the US – according to Brewers Association metrics – take a stake in the California energy drinks company, before later taking on production and packaging of its products at an unspecified later date.
Sierra Nevada is building an 85,000-square foot "CanDo Innovation Centre" to produce and package products outside conventional beer, including its Strainge Beast Hard Kombucha, Hop Splash non-alcoholic sparkling water and Sierra Nevada non-alcoholic beers.
The Torpedo IPA brewer hopes to double the size of that part of its portfolio in the next five years, and the new facility will have a 500,000-barrel (587,000hl) annual capacity when it opens this summer.
In a statement, Sierra Nevada indicated the investment was part of a bid to connect with younger consumers seeking "seeking better-for-you recipes".
"Riot Energy differentiated itself with the high quality and great ingredients younger audiences are seeking," Sierra CEO and president Jeff White said. "For 42 years, we've built our business on our commitment to quality. We are uniquely situated to provide a springboard of growth for Riot Energy to be more competitive in the space."
Riot Energy was founded in 2016 by Laura and Steve Jakobsen and makes certified organic, zero-sugar energy drinks. The "plant-powered" drinks include flavours such as Strawberry Lemonade and Citrus Lime, and contain 160mg of caffeine per 16oz (473ml) can.
Explaining what she sees as the USP of the brand, Riot CEO and co-founder Laura Jakobsen added: "Consumers are underserved by the big beverage brands. We are creating a different, more crafted choice to be energized with the simpler, cleaner ingredients consumers are demanding, yet current category brand leaders aren't trusted to deliver."
US brewers are increasingly seeking to diversify their portfolio in the face of flatlining volume sales. The Boston Beer Co. and Molson Coors Beverage Co. have both leaned heavily into hard seltzer and spirits-based RTDs in recent years, while also entering into tie-ups with the likes of PepsiCo and The Coca-Cola Company to produce and distribute alcoholic versions of their CSD brands.
The energy drinks category, meanwhile, remains extremely dynamic and is forecast to be buoyant in the years to come. According to GlobalData, the category was worth US$24.7bn in the US in 2022, and this is forecast to swell to $32bn by 2027.
The growing demand for energy drinks has seen multinational beverage brand owners spend big to gain traction in the category. Late last year, Keurig Dr Pepper parted with US$863m in return for 30% of C4 maker Nutrabolt, while in August 2022, PepsiCo spent $550m to acquire an 8.5% stake in Celsius Holdings.
Sierra Nevada will be hoping the investment in Riot is more successful than its only previous foray into M&A. In 2019, the 40-year-old family-owned brewer acquired San Francisco's Sufferfest Beer Company but discontinued the gluten-reduced beer brand at the end of 2020.