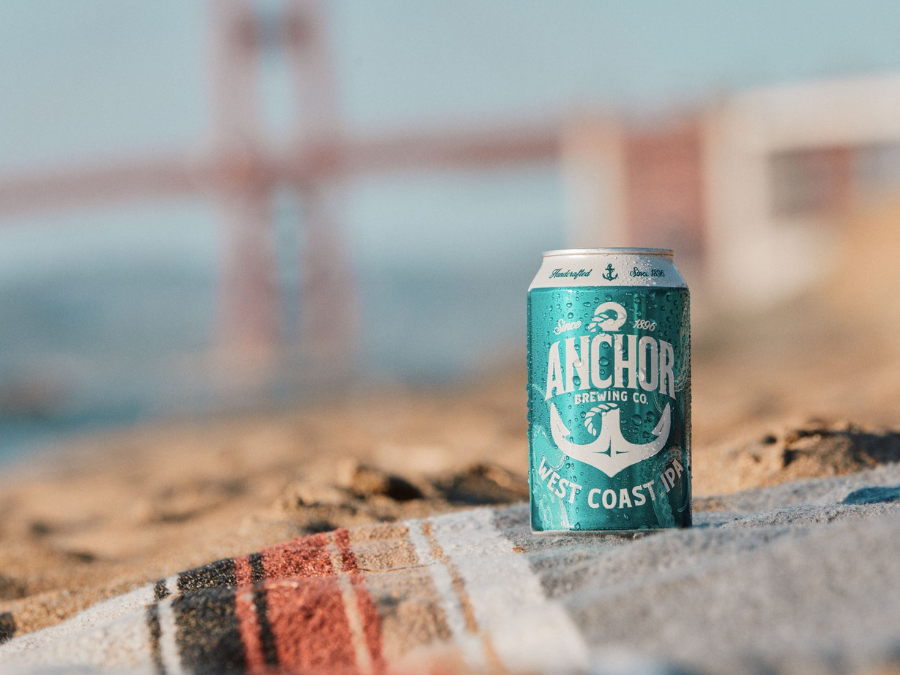 Category – Beer, IPA, 7% abv
Available – From this month
Location – The US, nationwide
Price – SRP of US$9.99 per six-pack of 34cl cans
Sapporo Holdings has introduced a West Coast IPA to its Anchor Brewing Co roster in the US.
Anchor Brewing West Coast IPA is the latest addition to the San Francisco craft brewer's line-up and is available in both can and draught formats across on- and off-premise channels in the country. The 7% abv beer joins Anchor's year-round portfolio, which includes last year's additions of a tropical Hazy IPA and a Pilsner.
The beer is produced using a mixture of US-grown variety hops – Nugget, Citra, Sultana and Cascade.
"Our West Coast IPA is a celebration of our Bay Area roots, and Anchor's long history with dry hopping," said Anchor's assistant brewmaster, Dane Volek. "We've been experimenting with variations at our taproom in San Francisco and perfecting our version of this respected style to land on this vibrant and balanced beer."
Anchor Brewing was founded in San Francisco in 1896 and is widely credited with being the first 'craft' brewer in the US. The company was acquired by Japan's Sapporo Holdings in 2017 for an undisclosed sum, thought to be in the region of US$85m.
Last week, Firestone Walker Brewing Co announced the scaling up of two of its pilot project IPAs for wider distribution.
Supply Chain Special – What's the impact on beer? – Click here for a Just Drinks comment