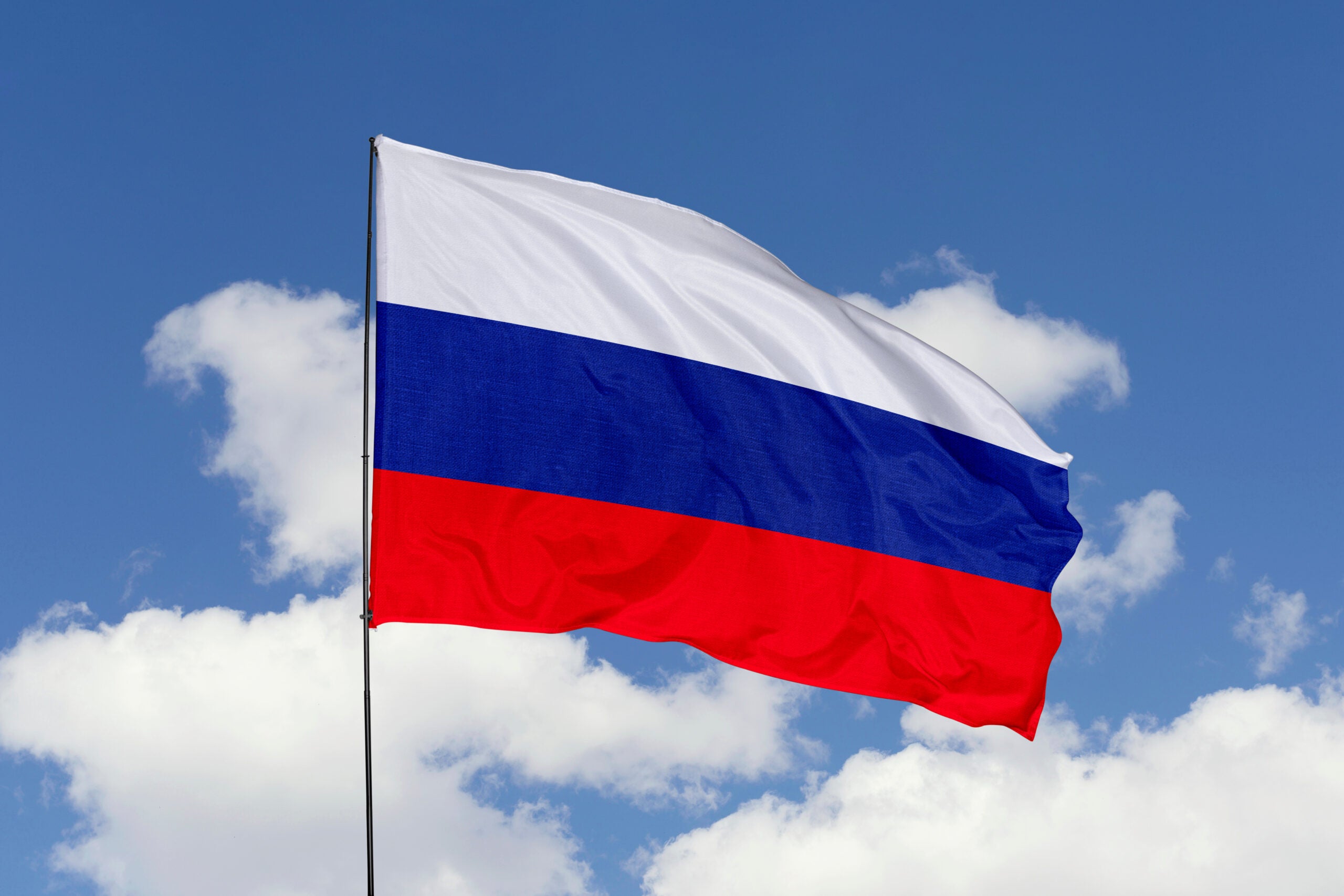 Top headlines (22 March)
UK Drinks exporter to send aid package to Ukranian frontline
Pernod Ricard doubles employees contributions to relief efforts
---
22 March – Sovereign Beverage Co puts together supermarket aid package
UK beverage exporter Sovereign Beverage Company has organised a GBP 17,000 (US$22,377) package for its off-premise retail partner in Ukraine.
The package has been put together by companies including AG Barr, Bibendum Wines, Britvic, Carlsberg-Marstons Brewing Company, Greene King, Innis & Gunn, Robinsons Brewery, and Westons Cider and will be delivered to Ukrainian supermarket chain SILPO, a longstanding customer of Sovereign. The 10 pallet order will be shipped to Ukraine and used by SILPO to support the Ukrainian army and doctors on the front line.
Ukraine has historically been Sovereign Beverage Co's largest export market.
---
21 March – UK Pub companies considering recently closed premises as potential accommodation for refugees
Pub companies in the UK including Batemans, Fullers, Greene King, Hogsback, Hydes and Wadworth are looking into the possibility of providing homes and employment for Ukrainian refugees, according to The British Beer and Pub Association (BBPA).
In a statement issued today (21 March) the BBPA said that a number of Pub co's were considering using recently closed premises as potential accommodation for those fleeing the conflict. It also highlighted the fundraising efforts of its members including Carlsberg, Diageo, Heineken Hall & Woodhouse and Brewhouse & Kitchen.
The organisation added it was "closely monitoring" any impact on supply chain to the hospitality industry that might result from the Russian invasion.
---
21 March – Pernod Ricard to double funds raised by employees for refugee agency
Pernod Ricard has made a contribution towards humanitarian relief efforts in Ukraine.
Announcing an unspecified donation to support the work of the United Nations High Commissioner for Refugees (UNHCR), the group added it would double any donations made by its employees to the organisation. Pernod has also created an "internal solidarity fund" for its employees in Ukraine, which is being self-funded but is also accepting donations from employees.
Earlier this month, the group announced a suspension of its export operations in Russia as a result of the war.
---
Whether through self-sanction or authorities' instructions, the Russian market for aged spirits has gone.
In his latest piece for Just Drinks, category commentator Richard Woodard considers the impact the war may have on brand-owners in the space. How long will suspensions last? What will the long-term impact on the Russian economy and disposable incomes be? Will some companies decide, based on the answers to the first two questions, to abandon Russia altogether?
---
17 March – European Union bans export of luxury Champagne and vermouth in latest round of sanctions
The European Union has expanded its list of sanctions against Russia by restricting the export of luxury goods into the country.
The new list of banned exports includes drinks such as Champagne, wine and vermouth with a value exceeding EUR300 (US$328) in a move designed to directly hit Russian elites supporting the country's invasion of Ukraine. The 29-page list also includes other luxury items including jewellery, designer clothing and art.
The UK, meanwhile, has hit Russia with 35% import tariff hike on items including vodka.
---
15 March – Suntory Group to make six-figure humanitarian donation
Suntory Group has announced a US$600,000 donation to support the ongoing humanitarian relief efforts in Ukraine.
The Jim Beam brand owner has allocated US$170,000 of the funds to the United Nations World Food Programme, with the remaining US$230,000 going to other, unspecified causes. The Tokyo-headquartered group added its voice to those calling for a peaceful resolution to the crisis.
"Suntory Group sincerely hopes the situation in Ukraine will be resolved peacefully, and all the people affected by this crisis will return to their daily lives as quickly as possible," a statement said.
---
14 March – BrewDog announces charitable beer, suspends Russia involvement
Scottish craft brewery BrewDog has announced a new beer – United For Ukraine – with all profits going towards UK humanitarian relief in Ukraine.
100% of the profits from the 5.2% New England IPA will The DEC Ukraine Crisis Appeal, the brewery's founder James Watt said. The beer is on sale via the brewery's website, and costs GBP 16.95 (US$22.08) per 6-pack.
Watt also confirmed that the brewery has suspended all shipments to Russia "indefinitely" in light of the invasion. The brewer has previously protested against Putin's endorsement of anti-homosexual laws with a satirical beer launch in 2014.
---
14 March – Asahi Group donates EUR1m to humanitarian effforts
Asahi Group Holdings has announced a donation towards humanitarian activities to support the Ukrainian people.
The group will make the EUR1m (US$1.09m) donation to organisations that are supporting refugees in Poland, Hungary, the Czech Republic, Slovakia, and Romania, where it operates. The identities of the exact recipients of the charity were not identified.
"Our greatest hope is to see an end to this crisis as soon as possible and that people are able to resume their daily lives in safety and in peace," a statement added.
---
11 March – AB InBev forfeits financial gain from Russia joint-venture
Anheuser-Busch InBev has issued a statement over its joint venture in Ukraine and Russia with Turkish brewer Anadolu Efes, stating it is to forfeit all financial benefit from the operation.
The brewer clarified its position on Friday (11 March), stating that it did not have a controlling stake in the AB InBev Efes venture and as such could not fully shut down sales and production. It did, however, confirm that it has requested that the license for the production and sale of the Budweiser portfolio in Russia be suspended.
"The joint venture employees in Ukraine and Russia will continue to be supported and paid," AB InBev CEO Michel Doukeris said. "We are focused on supporting our employees, their families and the humanitarian relief efforts in Ukraine while wishing for peace."
---
10 March – Bacardi commits US$1m to humanitarian efforts
Spirits brand owner Bacardi has announced a seven-figure sum donation towards those affected by the ongoing war in Ukraine.
Making the announcement today (10 March) Bacardi stated that US$1m would be donated to NGO's Red Cross and Mercy Corps. Funds will be used to enable distribution of food, medicine, and other critical care items, as well as provide first aid training and direct assistance to those in need, it added.
The group has also paused exports to Russia and frozen advertising investments in the market.
---
10 March – Carlsberg suspends production and sales of namesake brand
Carlsberg has issued a new statement reiterating its commitment to its 8400 employees in Russia, while also confirming it is to cease production and sales of its flagship brand in the country.
The brewer confirmed the news on Wednesday evening, adding that its Baltika Breweries subsidiary will be run as a separate business, with the purpose of sustaining its employees and their families in Russia One in five of Carlsberg's employees work in the country.
"We are… rightly, being asked questions about our business in Russia," the statement added.
---
9 March – Heineken halts Russia production and sales for flagship brand
Dutch brewing giant Heineken has confirmed it is to stop the production, advertising and sale of its namesake brand in Russia.
In a statement issued by CEO Dolf van den Brink, the company said it would "ring fence" its Russian business from the rest of The Heineken Company and would no longer accept any "net financial benefit" from its operations in the country. The move follows an earlier decision to halt exports and all new investment into Russia.
"We hope very much that a path to a peaceful outcome emerges in the near term," the statement added.
---
8 March – The Coca Cola Co and PepsiCo to suspend fizzy drinks sales in Russia
In a widely anticipated move, soft drinks giant The Coca Cola Co has announced it is suspending its business in Russia.
Issuing a statement on Tuesday, the company said that its "hearts are with the people who are enduring unconscionable effects from the tragic events in Ukraine". The decision follows days of #BoycottCocaCola trending on Social Media, and similar earlier announcements from McDonalds and Starbucks.
The Coca Cola Co's main rival PepsiCo, meanwhile, has suspended the sale of its soft drinks and global beverage brands in Russia, but will continue to sell essentials such as milk and baby formula.
---
8 March – Vodka brand Dima's to donate 100% of cocktails sales to Ukrainian charities
Independently-owned vodka brand Dima's has launched a fundraising initiative that will see it donate 100% of the sales from four of its bottled cocktails to Ukranian NGO Come Back Alive.
"This fundraiser is a cause that's very close to my heart," said Dima's founder Dima Deinega. "We hope to raise money for the humanitarian needs of the people suffering in Ukraine and highlight the incredible resilience and spirit of the Ukrainian people."
The four cocktails are on sale via the company's website and include an espresso martini and a Pink Gimlet.
---
8 March – AB InBev Efes stops sales and production
AB InBev Efes – the joint venture between Anheuser-Busch InBev and Turkey's Anadolu Efes that operates in Russia and Ukraine – has closed its Ukraine breweries and halted sales and production.
The joint venture, which was created when Anheuser-Busch InBev merged its Russian and Ukrainian operations with Anadolu Efes in 2017, has around 3,000 staff in Ukraine. "Our first priority is the safety of our employees and their families," a statement added.
---
7 March – Heineken stops new Russian investments, pauses exports into country
Heineken has confirmed it has put a hold all new investment operations in Russia, as well as exports from other Heineken Group companies into the country.
In a statement, a Heineken spokesperson said the company was "shocked and saddened" by events in Ukraine, and condemned Russia's invasion as an "unnecessary act of aggression". The brewer added that it had committed EUR 1m to unspecified local NGOs to provide humanitarian aid in the region.
Approximately 2% of Heineken's global sales come from Russia, and the company employs around 1,800 staff in the country.
---
7 March – Thornbridge Brewery renames flagship Jaipur IPA 'Help Ukraine'
Independent UK brewery Thornbridge has announced it will donate 10% of the sales from its Jaipur IPA this week to The Red Cross' humanitarian efforts in Ukraine.
The brewer – which first launched Jaipur in 2005 – has re-branded its flagship ale as 'Help Ukraine' for the duration of the fundraise. 10% of every pint sold in its Sheffield and Derbyshire pubs until 13 March will go to the British Red Cross Ukraine Appeal.
---
7 March – Britvic becomes latest drinks manufacturer to pause sales in Russia
Soft drinks manufacturer Britvic has joined the crowd of beverage producers announcing a cessation of sales in Russia.
The British-headquartered company – which produces brands including Tango and 7Up – said it had made the call to suspend the sales of its products to customers in Russia until further notice. Carlsberg, Diageo and Pernod Ricard all announced similar moves last week.
---
Stoli Group has announced a rebrand of its namesake brand, officially ending its use of the Stolichnaya name in response to Russia's invasion of the Ukraine.
The vodka will exclusively be sold and marketed as Stoli in all markets with the exception of Russia, where the Stolichnaya brand is produced and sold by the government-owned Soyuzplodoimport company, the group announced. At the time of writing it is not clear how quickly the rebrand will take effect.
Last week, McKinney told Just Drinks that Stoli Group and Shelfer were "150% committed to freedom and peace in Ukraine".
---
7 March – Black Sheep Brewery pulls Russian inspired products from range
Regional UK brewer Black Sheep has announced it is to pause sales of two of its drinks due to their "Russian influence".
The Yorkshire brewery and pub company said that it did not feel it was appropriate to continue selling Black Sheep Imperial Russian Stout and Black Sheep Vodka at this time. The products are not made in Russia or with Russian ingredients.
---
A new initiative urging craft brewers to raise funds and show solidarity with Ukraine has been announced.
Led by drinks writer and Ukraine's first certified Cicerone, Lana Svitankova, 'Drinkers For Ukraine' will consist of a series of as-yet-unconfirmed events throughout March to raise funds for humanitarian relief efforts in Ukraine. The project is asking brewers to produce and sell a version of 'Resist' – a recipe for an 'anti-imperial' stout developed by displaced Ukrainian brewers, with profits going to the Red Cross.
---
4 March – UK supermarket trio delist Russian Standard vodka
Sainsbury's, Morrisons and The Co-op supermarkets have removed The Russian Standard Co's vodka from their shelves in the UK.
In a statement, The Co-op said it had taken the decision because the drink "is overtly marketed as being Russian and produced there". Russian Standard vodka is owned by Russian billionaire Roustam Tariko and distilled in St Petersburg.
Just Drinks' has approached The Russian Standard Co, who declined to comment on issues surrounding the ongoing conflict.
Analysis: How will the Ukraine conflict impact US imports of Russian vodka?
---
4 March – Carlsberg CEO comdemns "acts of violence and aggression" as group cuts export ties with Russia
Carlsberg CEO Cees 't Hart has issued a statement decrying "the terrible events unfolding" in Ukraine, while also confirming the group has halted new investments and exports to Russia.
't Hart's statement, which comes after the group announced a US$11.1m donation to relief efforts earlier today, confirmed an immediate cessation of all new investments into Russia as well as exports from other Carlsberg Group companies to its Baltika Breweries subsidiary in Russia. "We will respect all applicable sanctions being put in place and continue to assess the situation in relation to our business in Russia," 't Hart added.
---
Just Drinks managing editor Olly Wehring argues that while the simple thing for multinational drinks brands to do would be to join the worldwide condemnation of Russia's invasion of Ukraine, the reality is much more complicated.
Wehring states that first and foremost, companies need to do right by their employees and their families, pointing to the possibility of repercussions for staff on the ground in Russia if their headquarters were to openly criticise Putin's regime.
---
4 March – Stoli Group to support World Central Kitchen in feeding fleeing Ukrainians
Stoli Group has announced an immediate financial commitment to support not-for-profit organisation World Food Kitchen (WFK). The organisation is working with local restaurants, caterers and food trucks in Ukraine, as well as the neighbouring countries of Poland, Romania, Hungary and Moldova, to provide meals at border crossings for those fleeing the conflict.
"WFK have repeatedly demonstrated that they are fast and efficient at providing extraordinary care and relief during disaster situations," said CEO Damian McKinney. "We are pleased to provide financial support to be used for their efforts in Ukraine and will be announcing long term financial support as Ukrainians grapple with this atrocity."
In an interview with Just Drinks this week, McKinney expressed his disappointment at those calling for boycotts over the conflict.
---
4 March – Campari Group makes undisclosed donation to humanitarian charities
Campari Group has pledged funds to three humanitarian organisations operating in Ukraine. An undisclosed sum will go to the International Committee of the Red Cross, United Nations High Commissioner for Refugees and Save the Children, the group said.
The Aperol-brand owner added it is in contact with its employees in the country and has offered them support both financially and to leave the country if they wish.
---
4 March – Carlsberg to make DKK75m (US$11.1m) donation to relief efforts
Carlsberg has announced an US$11.1m relief package to support humanitarian efforts in Ukraine. The group will donate DKK25m (US$3.72m) directly, while DKK50m will come from The Carlsberg Foundation and the Tuborg Foundation, two of Carlsberg's associated charities.
The funds will be used for general humanitarian relief efforts by partnering with local organisations, the group said.
---
3 March – Brown Forman puts hold on Russian hiring
Brown-Forman has paused hiring for its distribution business in Russia, following the invasion of Ukraine.
The Jack Daniel's brand owner, which has around 80 employees in the country, made the announcement on a call to discuss its latest financial results. The group currently sells spirits and wine through third-party sellers in Russia, and did not comment on whether it would stop exports to the country.
---
Spirits rivals Diageo and Pernod Ricard have confirmed suspensions of their exports to Russia.
Smirnoff-brand owner Diageo confirmed it has temporarily stopped the supply of its brands to both Russia and Ukraine due to the ongoing conflict. A spokesperson for Pernod confirmed a similar move. It remains unclear how long the suspensions will remain in place.
---
Just Drinks' sister site, Investment Monitor, has been taking a look at the economic repercussions of Russia's invasion of Ukraine. In its analysis, the site points to Ukraine's global rankings in natural resources and agricultural capacity as key reasons why Vladamir Putin is willing to wage a costly military campaign against the country.
"Ukraine offers a large consumer market, a highly educated and cost-competitive workforce, and abundant natural resources," said the US Department of State in its '2021 Investment Climate Statement'.
---
In the US, on- and off-premise venues have been lining up to ditch spirits imported from Russia in a show of solidarity with Ukraine, while several markets have instructed their state-run liquor stores to stop selling Russian vodka.

Just Drinks' deputy editor, James Beeson, has taken a look at how any potential boycott of Russian-branded or Russian-made vodka could impact on imports to the US. In the analysis, he finds that Russian-produced vodka is relatively small in value terms in the US market, meaning that the economic fallout from boycotts is likely to be minimal.
---
In an exclusive interview with Just Drinks, Stoli Group CEO Damian McKinney sought to distance the company from the Russian regime.
"We want to make sure we're clear that we are a Latvian brand," he said. "We have our closures, bottles and labels all made in Ukraine, so we have operations in the country. We also have members of our team who are Ukrainian."
The group has also pledged to make a limited edition Stoli to help raise awareness and funds for the people in Ukraine.
---
Carlsberg suspended production at its breweries in Ukraine as tensions with neighbouring Russia escalate into combat.
The brewer, which is the second largest in Ukraine, confirmed to Just Drinks that of its three production facilities in the country, two had been closed temporarily "to ensure the safety and wellbeing of our employees". The pair are located in Zaporizhzhya in the south-east and in the capital, Kyiv.
Carlsberg's third brewery, in Lviv, is the furthest from the current front line and was closed at the time "due to disruption in the supply of natural gas".
---
Contingency plans were put in place to ensure the supply of Coca-Cola products was not disrupted amid rising tensions between Russia and Ukraine, according to Coca-Cola HBC's CEO.
Zoran Bogdanovic revealed an alternative supply of Coca-Cola concentrate was being sourced in the event that supply from Europe became restricted. The company holds the franchise agreement to bottle and sell the Coca-Cola Co's portfolio of brands in both the Russian and Ukrainian markets.
"In case we are unable to source from Europe, alternative supply points have already been arranged and they are on standby," Bogdanovic said.
---
The themes that will fill the consumer's headspace in 2022 – Click here for a Just Drinks focus