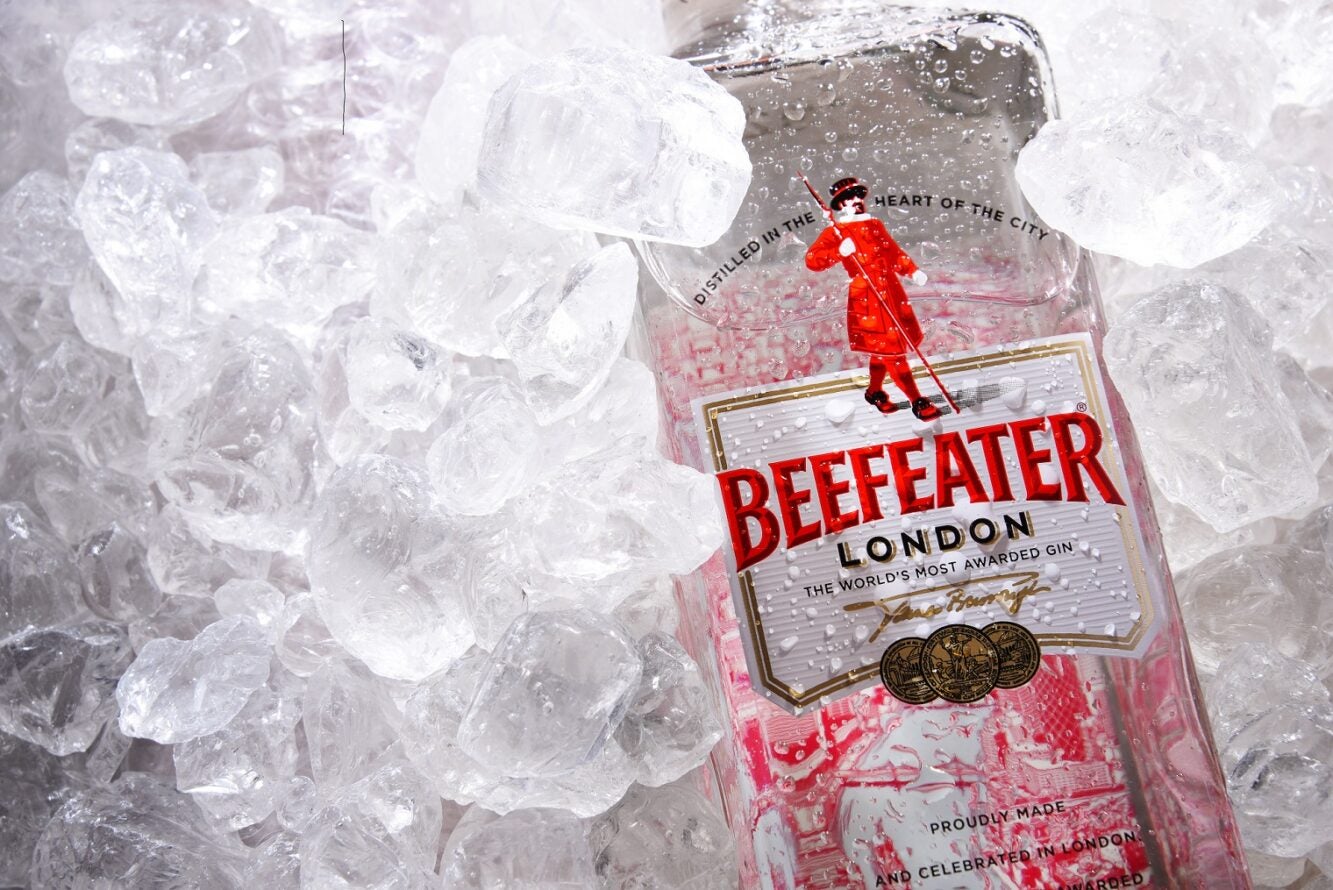 Pernod Ricard has indicated it wants to end the export of brands including Beefeater gin and Jameson whiskey to Russia.
The company, which late last year resumed the export of some international brands to ensure the "economic viability" of its business in the country, has faced a backlash over the move.
Earlier this month, the company announced it would cease shipments of its Absolut vodka to Russia, following criticism from the brand's domestic market in Sweden.
This week, meanwhile, the Paris-headquartered company faced protests in London and Dublin over the resumption of exports of its Beefeater and Jameson brands.
In a statement on Thursday (27 April), the Martell brand owner said it was seeking to find a solution that could enable it to stop selling its "international brands" in Russia while supporting its 300 staff in the country.
"We are working hard to find the best way to navigate this complexity, including stopping the export of our international brands while ensuring the welfare and safety or our team, considering the local legal constraints," Pernod Ricard said.
The company pointed out ceasing exports would not prevent its products from falling into the hands of what it called the "grey market", but would mean it ran the risk of intentional bankruptcy, which is a criminal offence in Russia.
"In doing everything we can to manage the situation, the reality of exiting Russia is both complex and extremely challenging," the statement added.
Pernod Ricard is not the only international drinks company to find itself in hot water over its stance on Russia. Earlier this year, Danish brewer Carlsberg faced criticism in its domestic press for failing to donate profits it had pledged from its Russian unit to relief organisations in Ukraine.
In its defence, Carlsberg said the decision to exit the country meant the unit has since failed to turn a profit.
Heineken, meanwhile, apologised for a lack of clarity, after an investigation by Dutch publication Follow The Money found the brewer had launched 61 new products in the country in 2022.
The Amstel brewer, which has since found a buyer for its Russia business, admitted it should have been clearer about the need to launch new drinks and employ more staff to avoid accusations of intentional bankruptcy by the Kremlin.
Pernod Ricard's major spirits rival, Diageo, plans to wind down its operations in Russia, although products from the London headquartered company remain available via Russian e-commerce sites at the time of writing.
When asked by Just Drinks, Diageo said it was "not either directly or indirectly importing or selling any products in Russia".