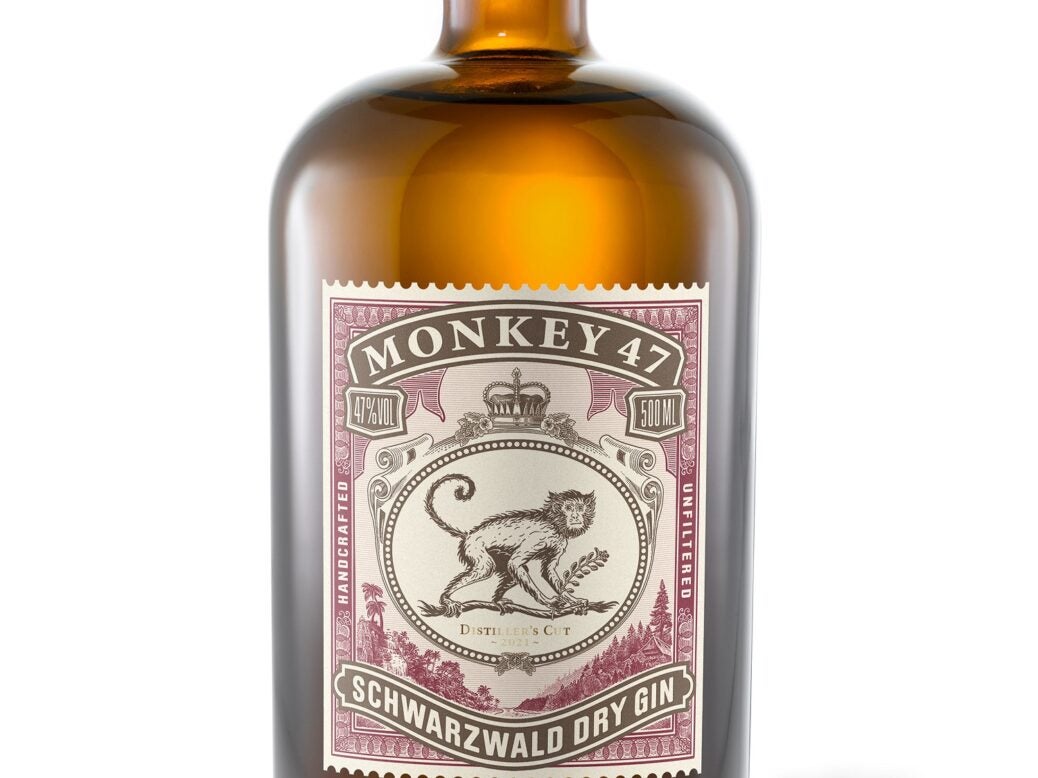 Pernod Ricard's The Gin Hub division will launch the latest annual bottling from Monkey 47's Distiller's Cut next week.
This year's limited-edition expression includes petals from the scarlet monarda flower in the gin's distilling process. Sourced from a farm near the Monkey 47 distillery in Germany's Black Forest, the monarda petals add a bergamot flavour to the gin.
Like last year's predecessor in the series – comprising gin that had been aged for six months in Japanese Mizunara oak casks – Monkey 47 Distiller's Cut 2021 will be on sale through the brand's official website.  Available to consumers through a raffle that will be drawn early next month, the gin, which retails at EUR69 (US$81) per unit, will also roll out in limited numbers to specialist spirits outlets in Monkey 47's "key markets".
"Monkey 47 has had a fantastic year growing 5% and accelerating to +64% in Q4 of fiscal-2021 [three months to end of June]," said The Gin Hub's MD, Louise Ryan. "This is a true testament to how loved the brand is by gin enthusiasts around the world and we are sure the 2021 Distiller's Cut will not disappoint."
Distiller's Cut debuted in 2010.
Pernod's flagship gin brand, Beefeater, has been the subject of lively NPD this year. In April, the brand's Botanics flavoured portfolio was bolstered by a Lemon & Ginger variant, while a lower-abv version hit the Spanish market back in January.
"There are things Monkey 47 can do and there are things Monkey 47 cannot do" – just-drinks speaks to Alexander Stein, founder of Monkey 47 gin