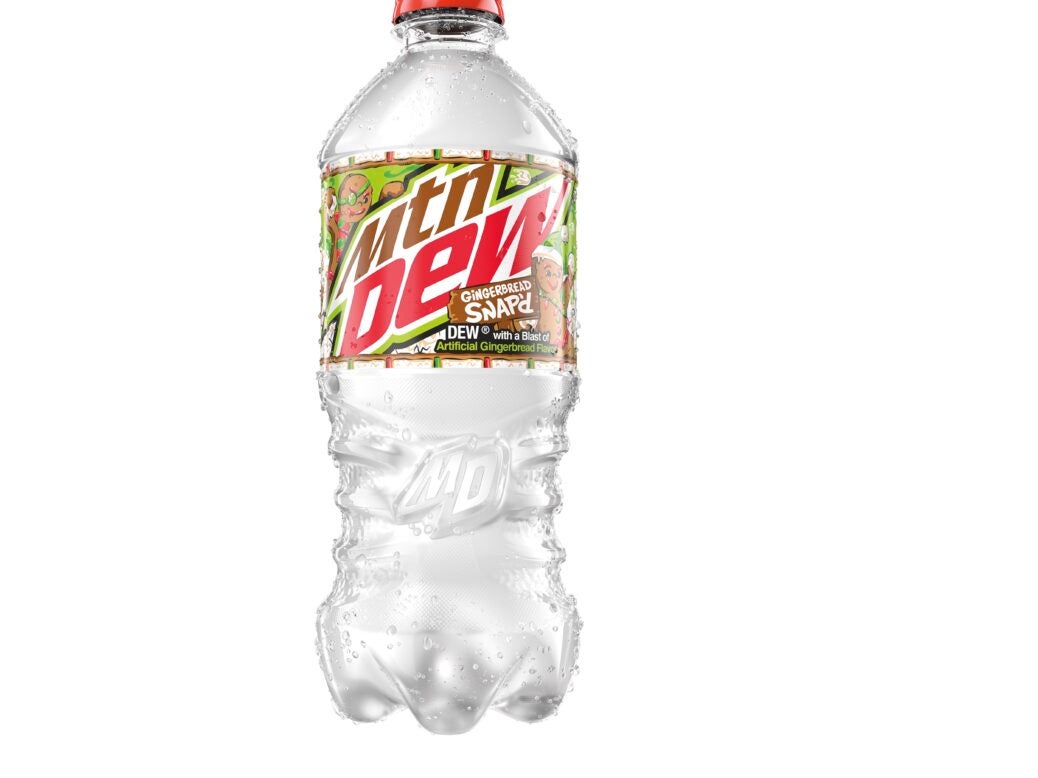 Category – Soft drinks
Available – From this month
Location – The US
Price – In line with other Mtn Dew flavours; available in 12oz (34cl) cans and 20oz (60cl) PET bottles
PepsiCo has released two new limited edition flavours from its Mtn Dew soft drink brand.
Mtn Dew Fruit Candy Chews is the brand's "mystery" Halloween flavour, a practise PepsiCo rolls out annually to mark the celebration on 31 October. Gingerbread Snap'd, meanwhile, focuses on the festive season in December.
Both expressions are available for a limited, albeit unspecified, time from selected retailers and online in the US.
The releases follow a busy few months for the Mtn Dew brand in the US. In August, PepsiCo unveiled a Flamin' Hot Cheetos flavour as well as an alcoholic seltzer.
In September, the Pepsi owner added a Thrashed Apple extension in partnership with retailer Kroger's.
How soft drinks is trying to save the world, one bottle label at a time – Click here for a Just Drinks comment