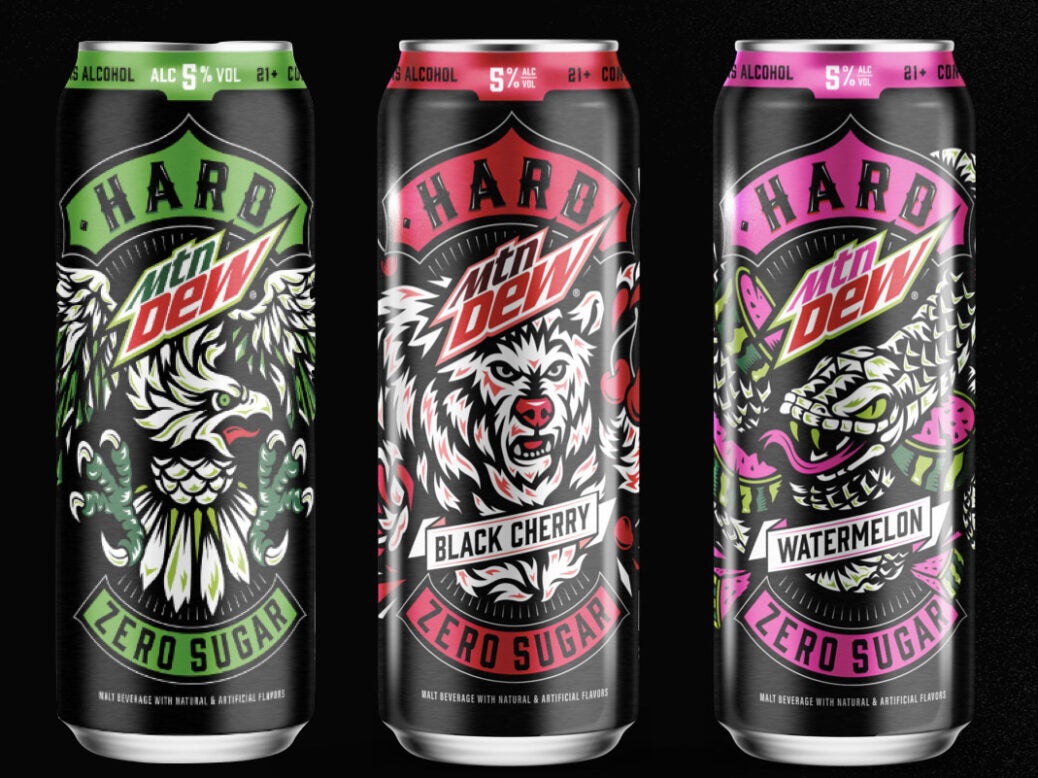 The Boston Beer Co is to launch an alcoholic Mtn Dew for PepsiCo.
The 5%-abv Hard Mtn Dew is expected to roll out next year, the two companies said today. It is the second alcoholic RTD partnership this year for Boston Beer, which last month agreed to produce canned cocktails for Beam Suntory.
The latest agreement also marks a step-change in PepsiCo's ambitions for its Mtn Dew brand, a soft drink that sponsors several athletes and has numerous tie-ups with e-sports. PepsiCo said the new flavoured malt beverage will be marketed to adults of legal age and "merchandised consistently" with other alcohol beverages.
"For 80 years Mtn Dew has challenged the status quo, bringing bold flavours and unmatched beverage innovation to millions of fans," said Kirk Tanner, PepsiCo Beverages North America CEO. "The Boston Beer Co partnership combines two recognized leaders in our respective industries to address the changing tastes of drinkers and we are thrilled at the opportunity to create Hard Mtn Dew that maintains the bold, citrus flavour fans know and expect."
Under the terms of the agreement, Boston Beer will develop and produce Hard Mtn Dew and PepsiCo has set up a new entity to sell, deliver and merchandise the product.
Financial details have not been disclosed.
Three flavours will launch – Original, Black Cherry and Watermelon.
Is Beam Suntory's brawn and The Boston Beer Co's brains a match made in heaven? – comment