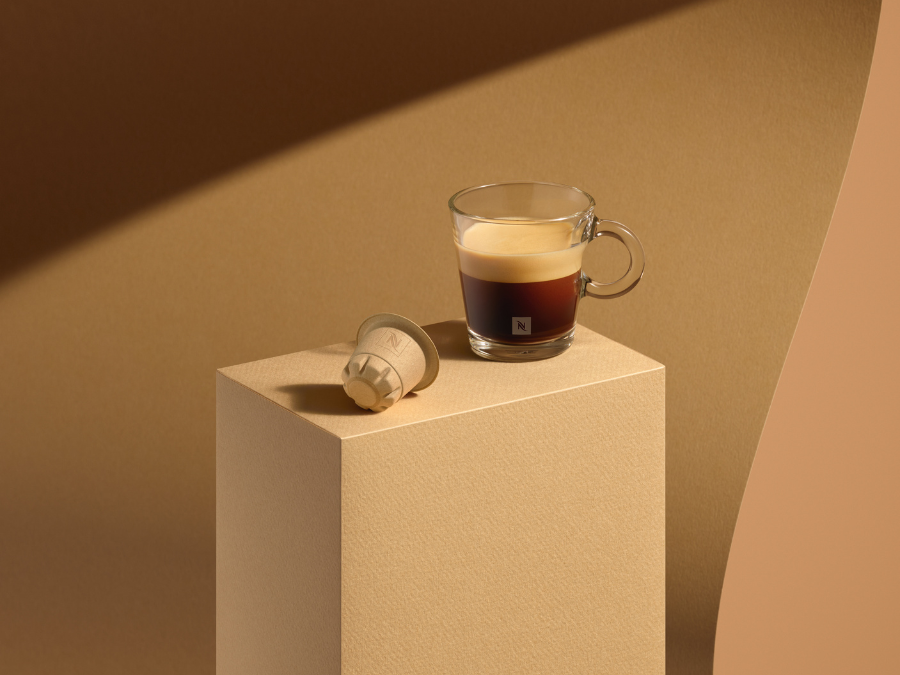 Nespresso has become the second Nestlé coffee brand to introduce paper-based pods for its portioned coffee systems in the space of a month.
Rolling out in France and Switzerland next spring, the new pods will be compatible with existing Nespresso Original machines and are certified for composting at home or in industrial settings.
The pods are made using the same biopolymer lining used in Nestlé's Nescafé Dolce Gusto Neo pods, unveiled by the group earlier this month. The lining is designed to reduce the chance of coffee oxidation whilst still breaking down in compost settings.
An SRP for the new Nespresso pods has yet to be revealed.
Julia Lauricella, head of Nestlé's System Technology Center, said: "Our 40 years of experience in coffee systems allowed us, together with the Nestlé Institute of Packaging Sciences, to develop a home compostable paper-based capsule, retro-compatible with the Nespresso Original machines, that meets and exceeds the high expectations consumers have of Nespresso in terms of protecting the coffee's aromas and taste.
"We combined a high-precision paper pulp forming process with a biodegradable layer for protection against oxidation to preserve our coffee in transport, storage and during the high-pressure extraction in our machines."
The initial roll-out of the paper-based pods is being described as a pilot by Nestlé that, if successful, it will take to other European countries "within a year".
Despite the introduction of paper-based pods, Nespresso continues to stand by the sustainability credentials of its aluminium-based pods, which it says can be recycled in 70 countries worldwide.
Guillaume Le Cunff, Nespresso CEO, said: "We are excited to announce our first ever paper-based home compostable capsule, which will complement our offering of aluminium capsules that are both recyclable and made using 80% recycled aluminium. This is about yet another sustainable choice, without compromising on quality."
In October, Nestlé announced its new Nescafé Dolce Gusto Neo system, which uses paper-based and home-compostable coffee pods.
The system will be launched in Brazil next month at an SRP of EUR179 (US$170), with the paper-based pods costing around EUR0.50 each.
Among the other new features of Neo is Nestlé's patented SmartBrew technology, which enables the machine to read the code printed on the lid of each pod and adjust its settings accordingly. Nescafé Dolce Gusto said the technology will allow consumers to make a wider variety of drinks at home, including filter-style coffee.
Coffee pods: an environmental menace or an opportunity for sustainable innovation?