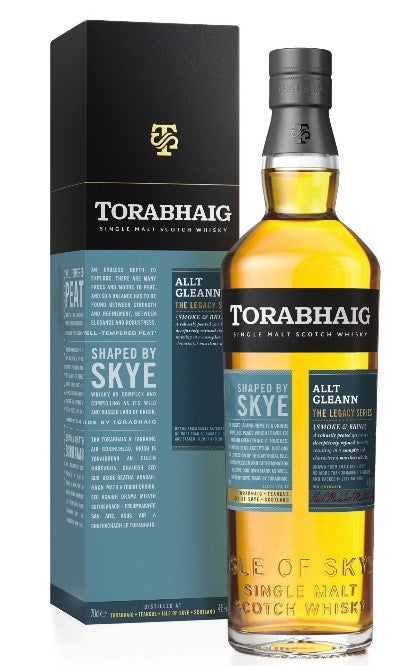 Category – Spirits, whisky, Scotch, single malt, 46% abv
Available – From this month
Location – Available worldwide from specialist spirits off-premise outlets
Price – In the US, SRP of US$62 per 75cl bottle
Mossburn Distillers has released another Scotch whisky from its Torabhaig distillery.
Allt Gleann is the second of four expressions scheduled from Torabhaig's 'The Legacy Series', all of which originate from Mossburn's Isle of Skye-based facility. The first iteration, Legacy Series 2017, was launched in February.
According to the company Allt Gleann, which is named after the river that runs next to the distillery, will be released in batches over the course of the next two years to selected UK-based specialist spirits retailers.
Mossburn constructed the Torabhaig distillery in 2013.
Last month, the company released two blended malts under the Caisteal Chamuis brand name.
"This is the beginning of a long list of players coming in" – Click here for a Just Drinks interview with Pernod Ricard about The Chuan Malt Whisky Distillery in China