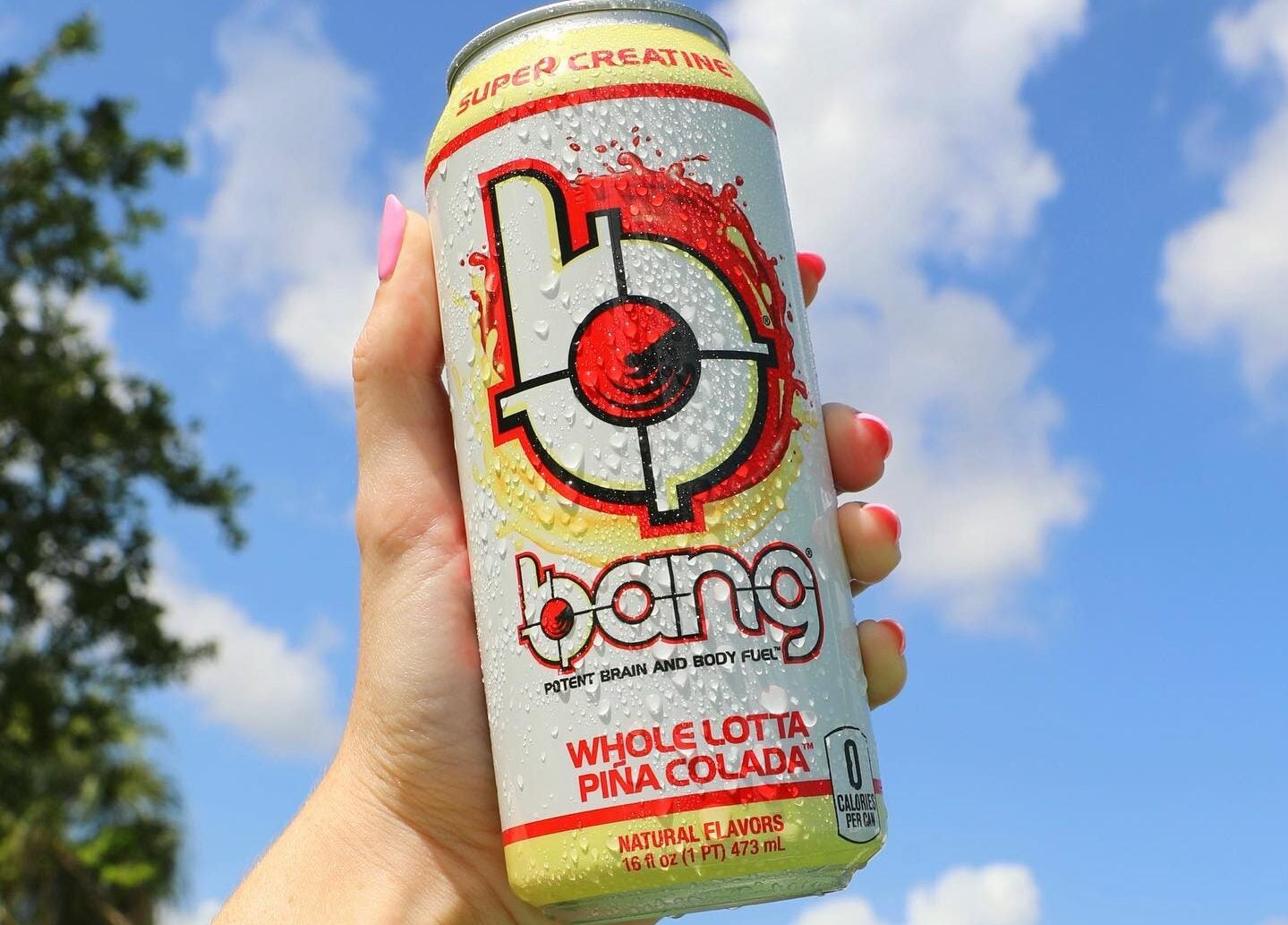 Monster Beverage Corp has seen a permanent injunction against Vital Pharmaceuticals (VPX) brand Bang Energy from marketing its drinks as containing "Super Creatine".
The decision follows a $293m false advertising claim in September which Monster's flagship energy drinks unit made and won against Bang Energy's creatine marketing.
A California federal court decided a permanent injunction was required upon Bang Energy's false advertising. US district judge Jesus Bernal ruled the move would help stop Monster from losing prospective customers and market share due to the "creatine" marketing.
The Vital Pharmaceuticals brand temporarily agreed to remove any mention of "Super Creatine" in November. "Fuel your destiny" was the replacement message on the Bang Energy cans.
Bernal's ruling requires Bang to stop using "Super Creatine" in its marketing within 60 days and the energy drinks brand must issue corrective statements.
The district judge believed Bang had used its "Super Creatine" to distinguish its drinks from Monster's and continued to sell cans with the label after the original false advertising verdict.
In September, a month-long trial led to the jury accepting Monster's claim that Bang's "Super Creatine" did not contain the substance and that Owoc's brand had misled consumers about the benefits of the supplement.
In the original lawsuit, Monster claimed Bang and Owoc had advertised its "Super Creatine" line as "20 times more effective at reaching the brain than other forms of creatine", adding the drink could "reverse mental retardation" and cure disorders such as Alzheimer's and Parkinson's Disease.
Last month, Bang Energy's founder Jack Owoc stepped down from his roles as CEO and "chief science officer" of VPX. John DiDonato was announced as interim CEO. VPX filed for bankruptcy in October last year, following the lawsuit loss.