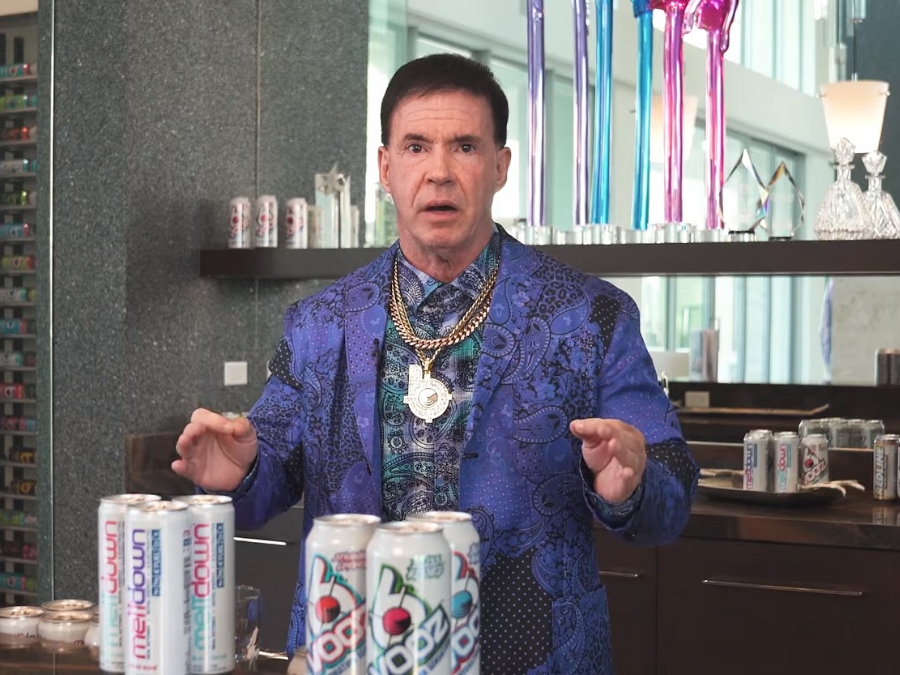 Vital Pharmaceuticals (VPX), the owner of Bang Energy, has announced its former CEO and "chief science officer" Jack Owoc is no longer serving in either role or as a member of its board.
The Florida-headquartered firm has named John DiDonato, presently its chief transformation officer, as interim CEO in Owoc's stead. No reason was given for the move.
Whether or not Owoc remains employed by VPX has not been confirmed by the company.
In a raft of changes, the company also announced the promotion of Gene Bukovi to the role of chief operating officer (COO).
Former PepsiCo executive Kathy Cole was only appointed to the role of COO in October last year. Just Drinks has approached VPX for confirmation if Cole remains employed by the firm. At the time of writing, Cole's LinkedIn profile still lists her as COO of Bang Energy.
Chairman Steve Panagos paid tribute to Owoc for his role in founding the Bang Energy brand.
"On behalf of the board of directors, we acknowledge Jack's vision in founding this leading brand and creating a world-class product in the energy drink category," he said. "As the company continues to pursue value maximisation, we are grateful to Mr DiDonato and the executive leadership team for their stewardship and to the talented and hard-working members of the Bang Energy team for their unyielding commitment to the brand."
An outspoken figure, Owoc last year accused PepsiCo, with which Bang Energy previously had a distribution deal, of trying to destroy his company. In an explosive attack, Owoc claimed the CSD giant "engaged in a premeditated plan to destroy Bang from day one".
The news caps a tumultuous few months for VPX, which remains engaged in a legal tussle with domestic energy drinks rival Monster Beverage Corp and could soon be under new ownership.
In October last year, VPX filed for Chapter 11 bankruptcy protection in the US state of Florida, shortly after losing a US$293m false advertising lawsuit against Monster.
Last week, meanwhile, The South Florida Business Journal reported VPX was to be sold via auction and was seeking bidders for its business, which it believes has assets worth in excess of US$500m.
VPX's bankruptcy filing came after a California jury ruled Bang Energy had misled consumers about whether its drinks contained "super creatine", as well as the alleged health benefits of the supplement.
The company has since removed any mention of "super creatine" from its products and packaging.
Last month Monster said it would not recognise the $292m awarded to it, or interim royalty payments made by VPX "until such time as they are realised or realisable".
VPX has asked a Los Angeles federal court for a new jury trial or reduced damages and made its first royalty payment of $3.6m to Monster in January.
Monster, meanwhile, has filed a motion with a California federal court asking for an additional $167m on top of the $293m it was awarded in September 2022.