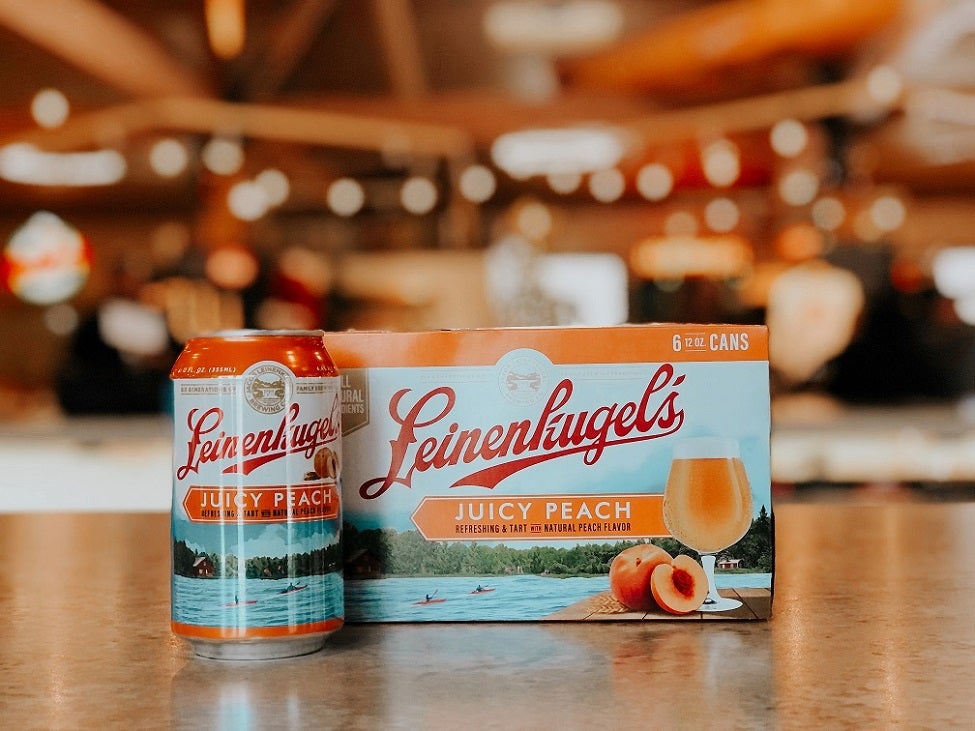 Category – Beer, ale, flavoured, 4.4% abv
Available – Since January
Location – The US, available in the Great Lakes region
Price – SRP of US$15.99 per six-pack of 12oz (34.1cl) cans
Molson Coors Beverage Co has released a flavoured ale from its Leinenkugel's brand in the US.
Juicy Peach represents Leinenkugel's first 'session sour-style ale', with Molson Coors citing IRI multi-outlet store data that shows the segment's sales in the country currently outpacing the wider beer category by 13%. Debuting last month in the Great Lakes region – Leinenkugel's is produced in the state of Wisconsin – the extension is also available nationwide in variety packs, along with Lemon Haze IPA, Summer Shandy and Grapefruit Shandy.
"Leinenkugel's is known for its approachable and flavourful beers that appeal to drinkers across the spectrum," said Leinenkugel Brewing Co's associate manager, Crystal Hubert. "We're known for a flavour-forward portfolio, and peach is one flavour we haven't dabbled in before."
The brewer is also relaunching its Session Helles light lager this month, under the brand name Leinenkugel's Sunshine Light Lager. The Helles-style beer contains 99 calories and has an abv of 3.4%.
Last month, Molson Coors strengthen its partnership with The Coca-Cola Co with an alcoholic version of Coca-Cola's Simply juice brand.
Why brand owners' online activity needs to align with environmental credentials – Consumer Trends