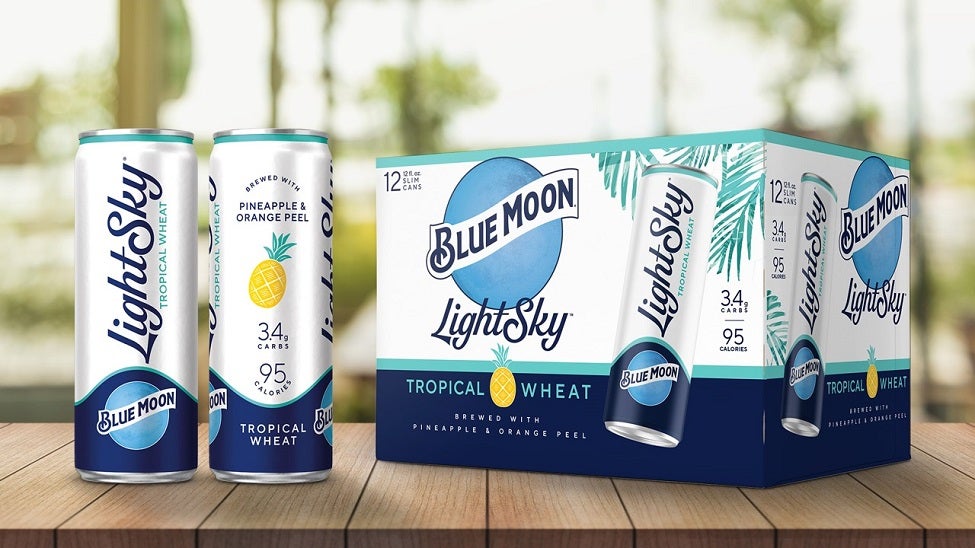 Category – Beer, lager, flavoured, 4% abv
Available – From this month
Location – The US, available nationwide
Price – SRP US$12 per 12 pack of 12oz (34.1cl) slim cans
In preparation for warmer weather in the US, Molson Coors Beverage Co has launched an extension of its Blue Moon lager brand.
Blue Moon LightSky Tropical Wheat, which follows the 2020 release of Blue Moon LightSky Citrus, is a light beer with an abv of 4%, and a calorie count of 95. The brand owner is hoping to capitalise on the "exploding" popularity of light beer in the US, citing figures of a 500% sales increase for the segment over the last five years.
Molson Coors also claimed that the two LightSky flavours have helped grow sales of the core Blue Moon Belgian White.
"We think these two products together are going to bring a lot of attention to the Blue Moon brand, overall," said the senior director of marketing for Molson Coors' above-premium brands, Mara Schaefer. "The tropical flavor is going to be really exciting and bring a refreshing taste as we get closer to warmer weather."
Earlier this year, Molson Coors broadened its working arrangement with the Coca-Cola Co to include a new alcoholic version of the latter's Simply juice brand. In 2020, the pair came together for Topo Chico Hard Seltzer in the US.
Why brand owners' online activity needs to align with environmental credentials – Consumer Trends
Free Whitepaper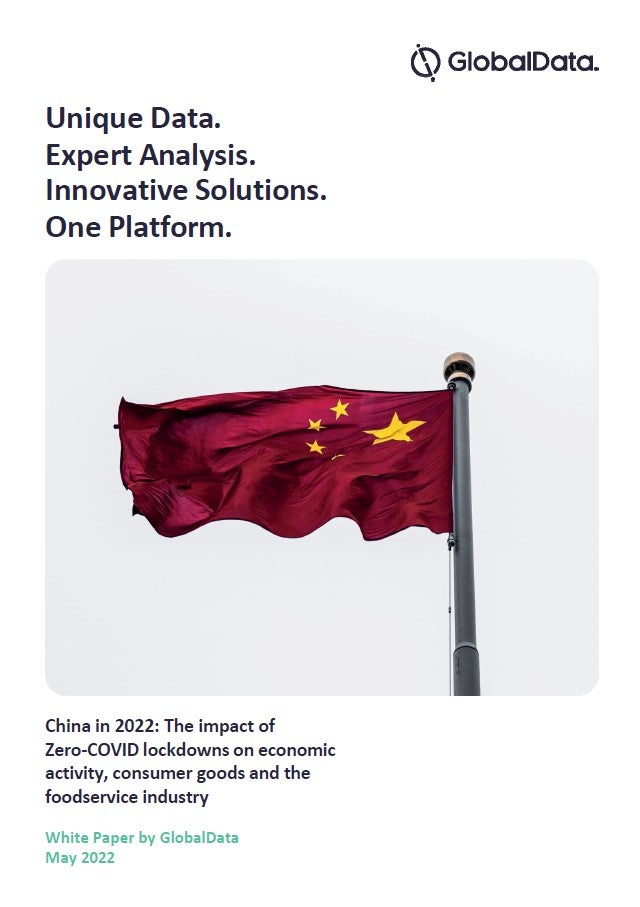 What is the impact of China's Zero-COVID lockdowns on economic activity, consumer goods and the foodservice industry?
While wanting to protect the country from being overwhelmed by Omicron, China's adherence to a Zero-COVID policy is resulting in a significant economic downturn. COVID outbreaks in Shanghai, Beijing and many other Chinese cities will impact 2022's economic growth as consumers and businesses experience rolling lockdowns, leading to a slowdown in domestic and international supply chains. China's Zero-COVID policy is having a demonstrable impact on consumer-facing industries. Access GlobalData's new whitepaper, 
China in 2022: the impact of China's Zero-COVID lockdowns on economic activity, consumer goods and the foodservice industry
, to examine the current situation in Shanghai and other cities in China, to better understand the worst-affected industry sectors, foodservice in particular, and to explore potential growth opportunities as China recovers. The white paper covers:
Which multinational companies have been affected?
What is the effect of lockdowns on foodservice?
What is the effect of lockdowns on Chinese ports?
Spotlight on Shanghai: what is the situation there?
How have Chinese consumers reacted?
How might the Chinese government react?
What are the potential growth opportunities?
by GlobalData