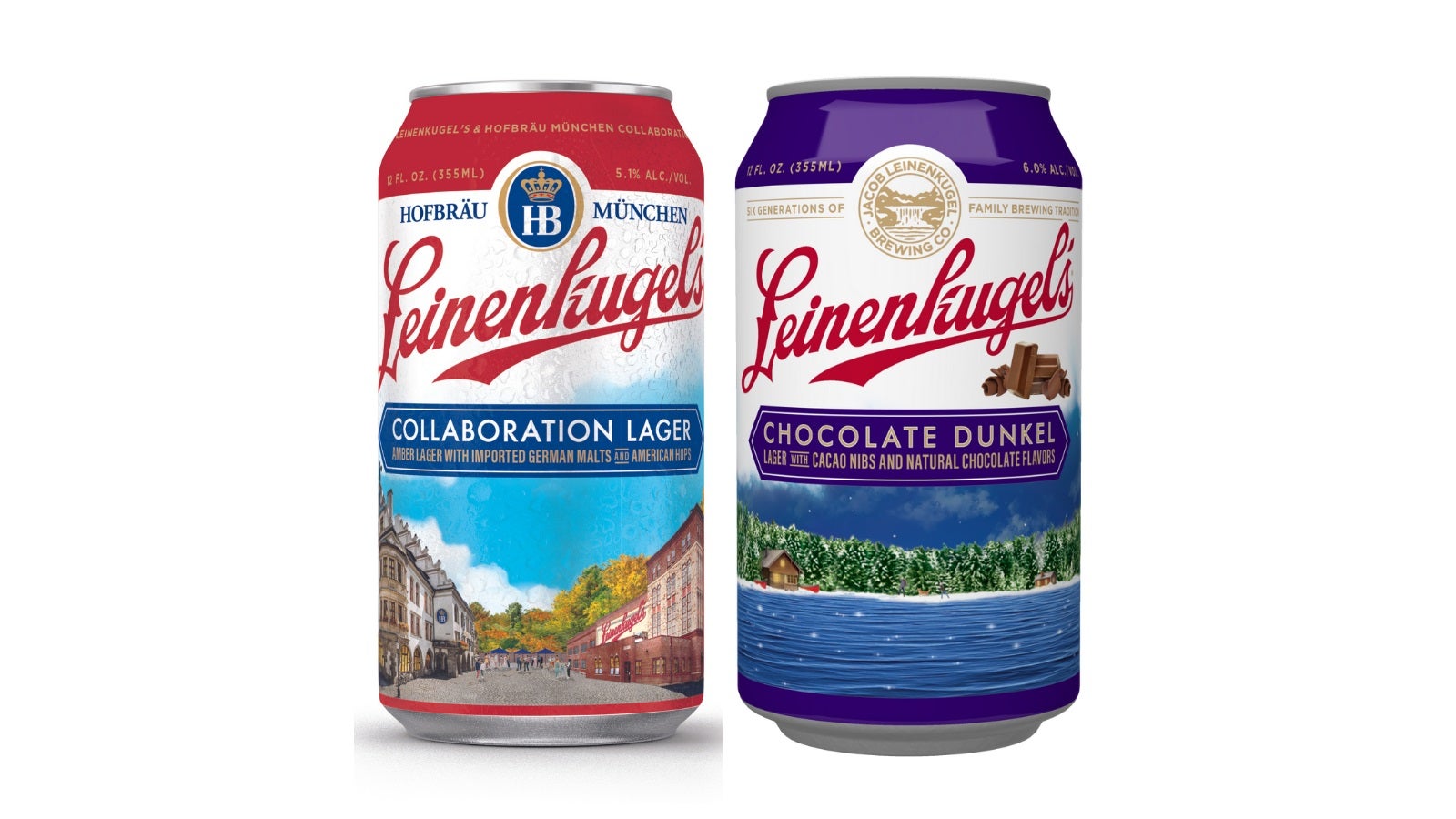 Molson Coors Beverage Co has again partnered with the owner of Munich's Hofbrauhaus to release a new Leinenkugel's beer.
Leinenkugel's Collaboration Lager is a German-style amber beer made with Hofbräu München, a brewer and restaurant chain. Hofbräu München's best known restaurant is the Hofbrauhaus, a traditional German beer hall that dates back to 1589.
The new lager is the second collaboration between Leinenkugel's and Hofbräu following the 2017 release of a beer commemorating the former's 150th anniversary. The 5.4%-abv Collaboration Lager is based on that beer while also adhering to Germany's Reinheitsgebot laws, which state that only malt, hops, water and yeast can be used as ingredients.
Another difference to the 2017 version is that the new collaboration, because of the global pandemic, was conceived over Zoom, according to Molson Coors.
Leinenkugel's will also release Chocolate Dunkel, a 5.5%-abv beer made with cocoa nibs for a chocolate flavour.
"We're really pleased about our innovation this year," said Leinenkugel's president, Dick Leinenkugel. "These new beers celebrate our family's German roots as well as any in our portfolio and really show we have a beer for every season and every reason."
This month, Molson Coors launched Five Trail, an American whiskey made with malt from one of the company's beers.
Why craft beer should be wary of the battle for the middle tier – Click here for a Just Drinks comment