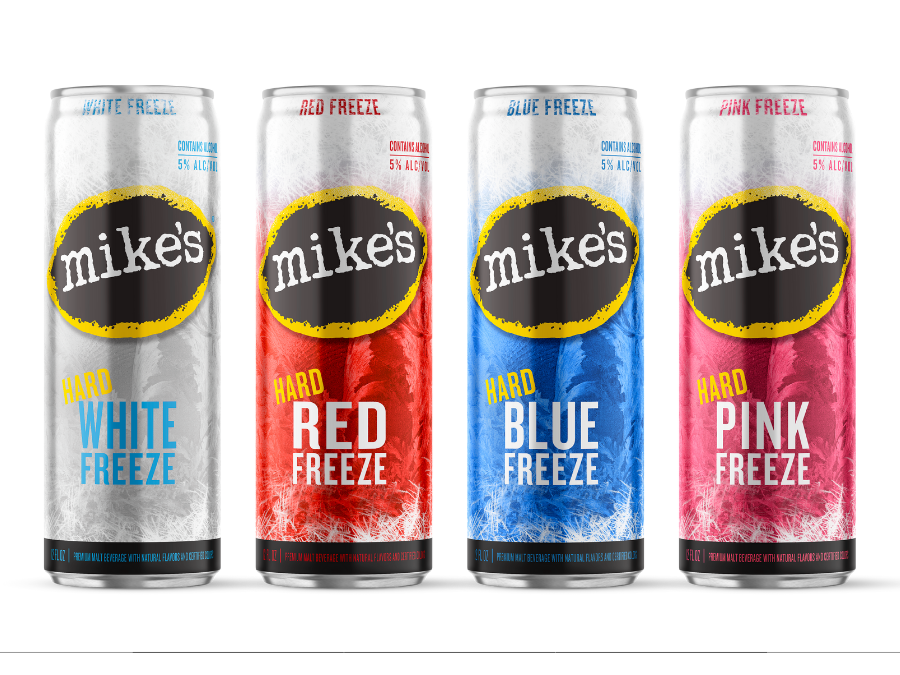 Category -FMB, 5% abv
Available – From this month
Location – The US, available nationwide
Price – SRP of US$17.99 per 12-pack
Mark Anthony Brands is playing into '90s nostalgia with a 'slushy-inspired' line of flavoured malt beverages from its Mike's Hard Lemonade brand.
Mike's Hard Freeze is the newest innovation from the brand owner in the ready-to-drink category. The four variants – which are malt-based but are not marketed as hard seltzers by the group – are available now in the following flavours:
Blue Freeze (blue raspberry)
Red Freeze (cherry berry)
White Feeeze (creamcicle)
Pink Freeze (pink lemonade)
The drinks will be sold in a 12-can variety pack format, while the Blue Freeze and Red Freeze expressions will also be available in 23.5oz (69.5cl) single-serve cans.
"Mike's Hard Freeze delivers all the flavour without the brain freeze," said Mike's Hard Lemonade Co's chief marketing officer, John Shea. "Mike's Hard Freeze was inspired by 90's nostalgia with throwback flavours, colours and packaging."
Last year, Mark Anthony Brands re-introduced a range of lemonade-based line of hard seltzers under the Mike's Hard Lemonade brand name in the US.
Which beverage brand owners were the winners in 2021? – data